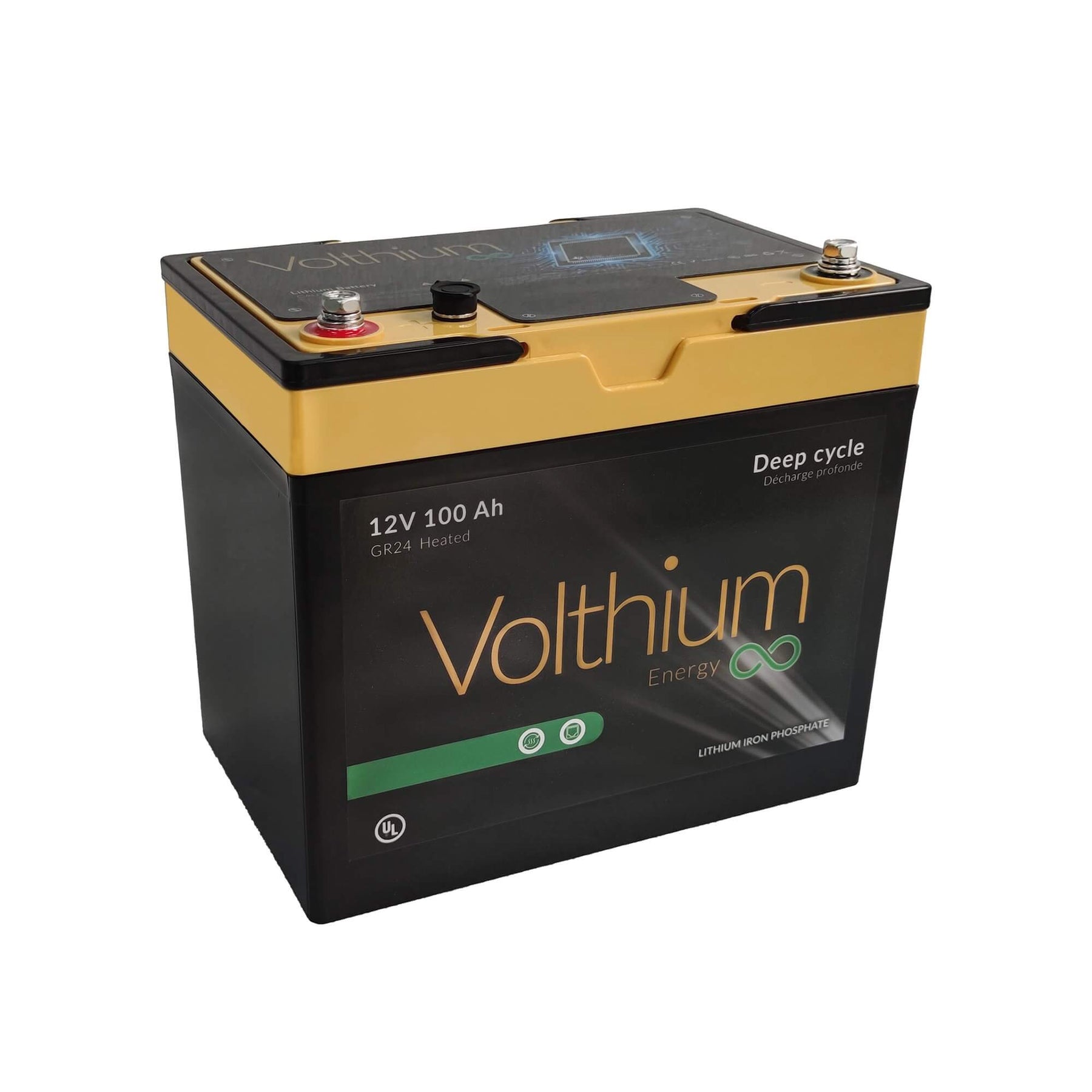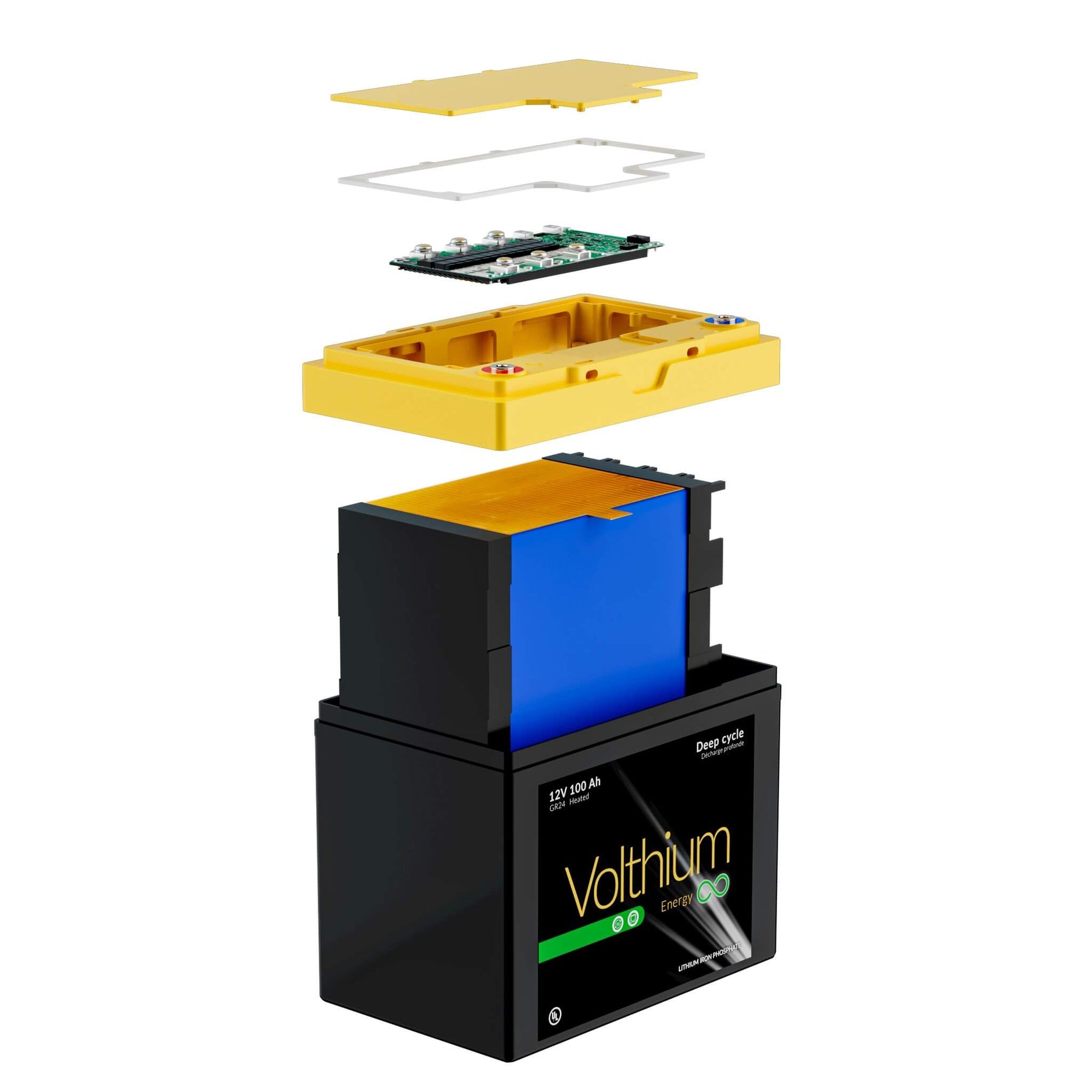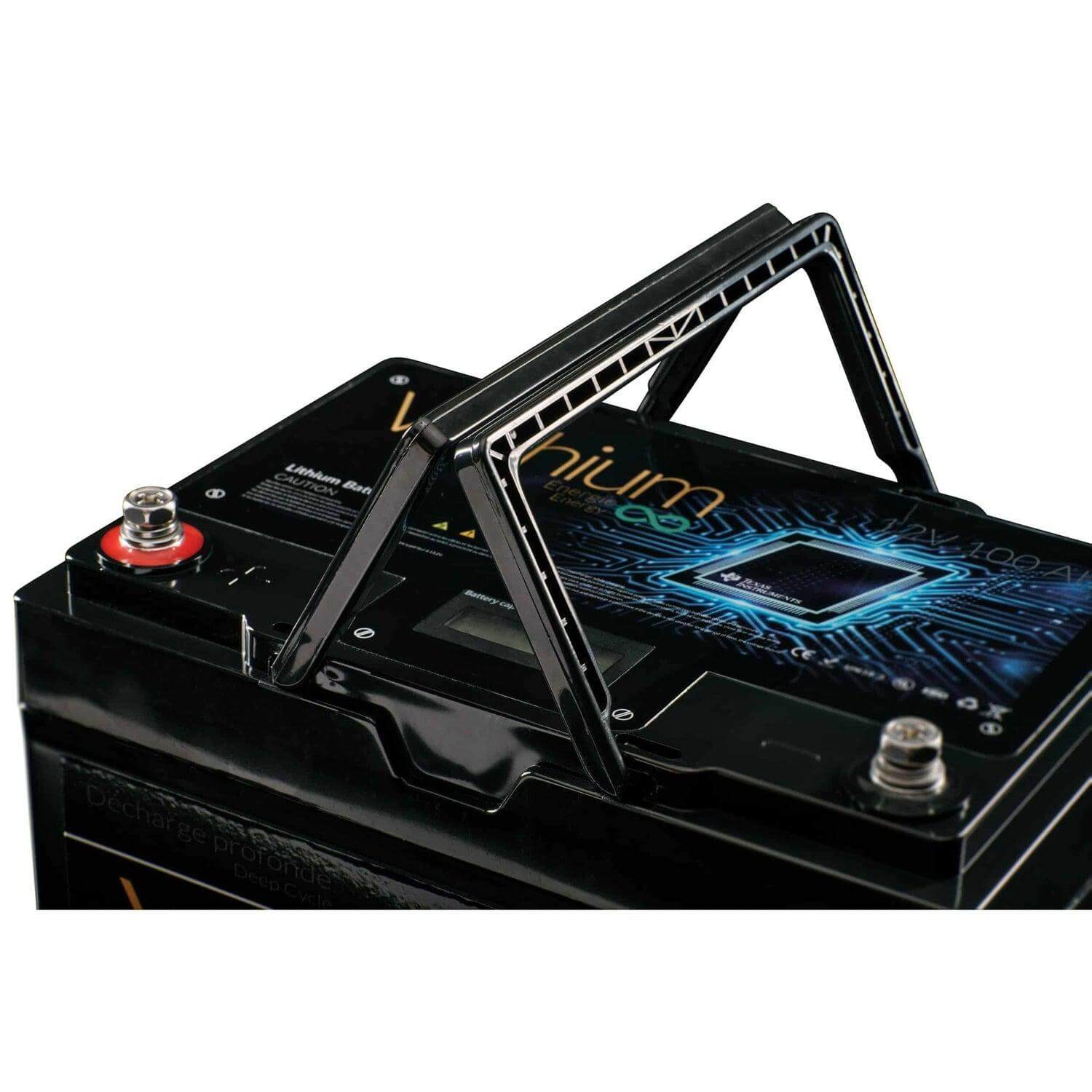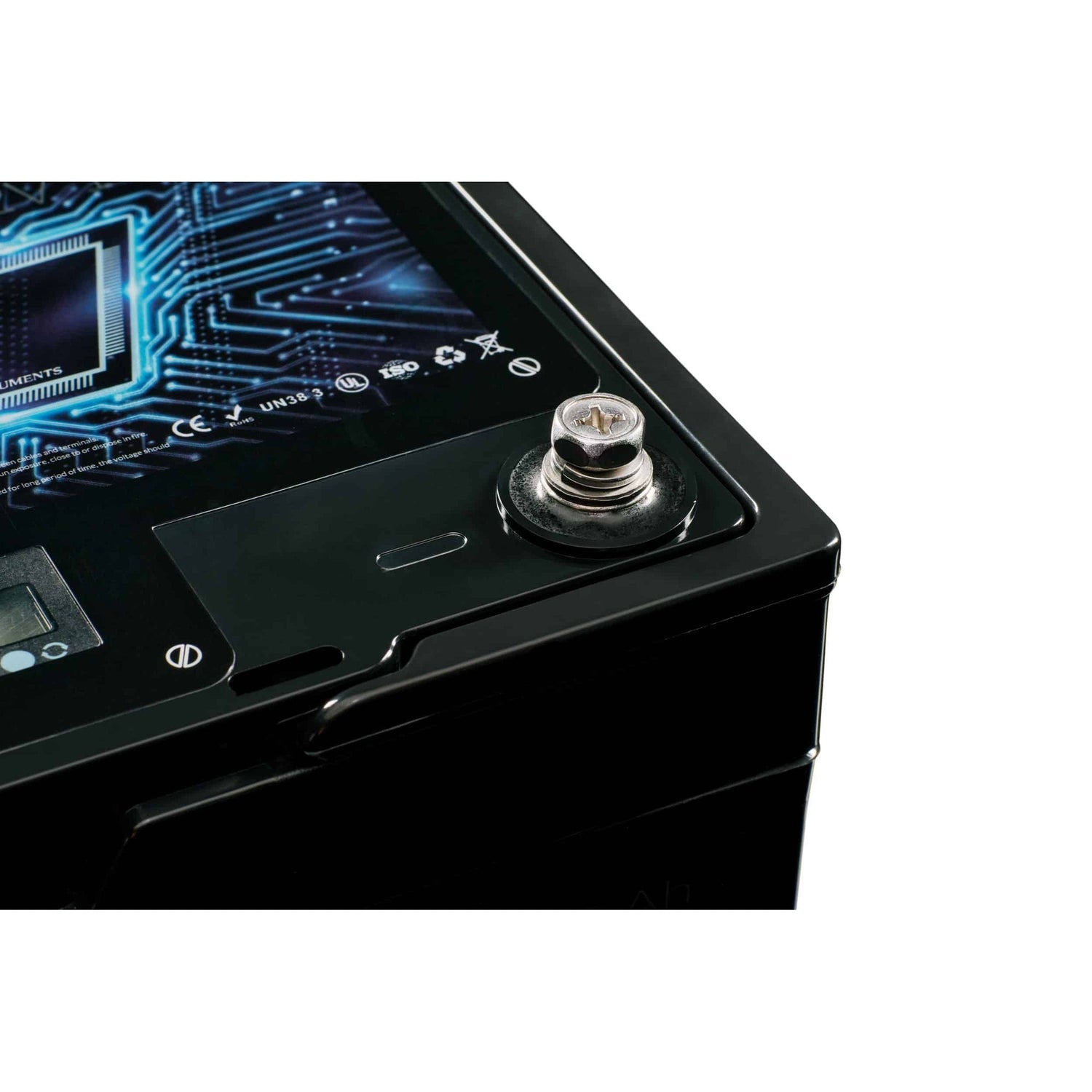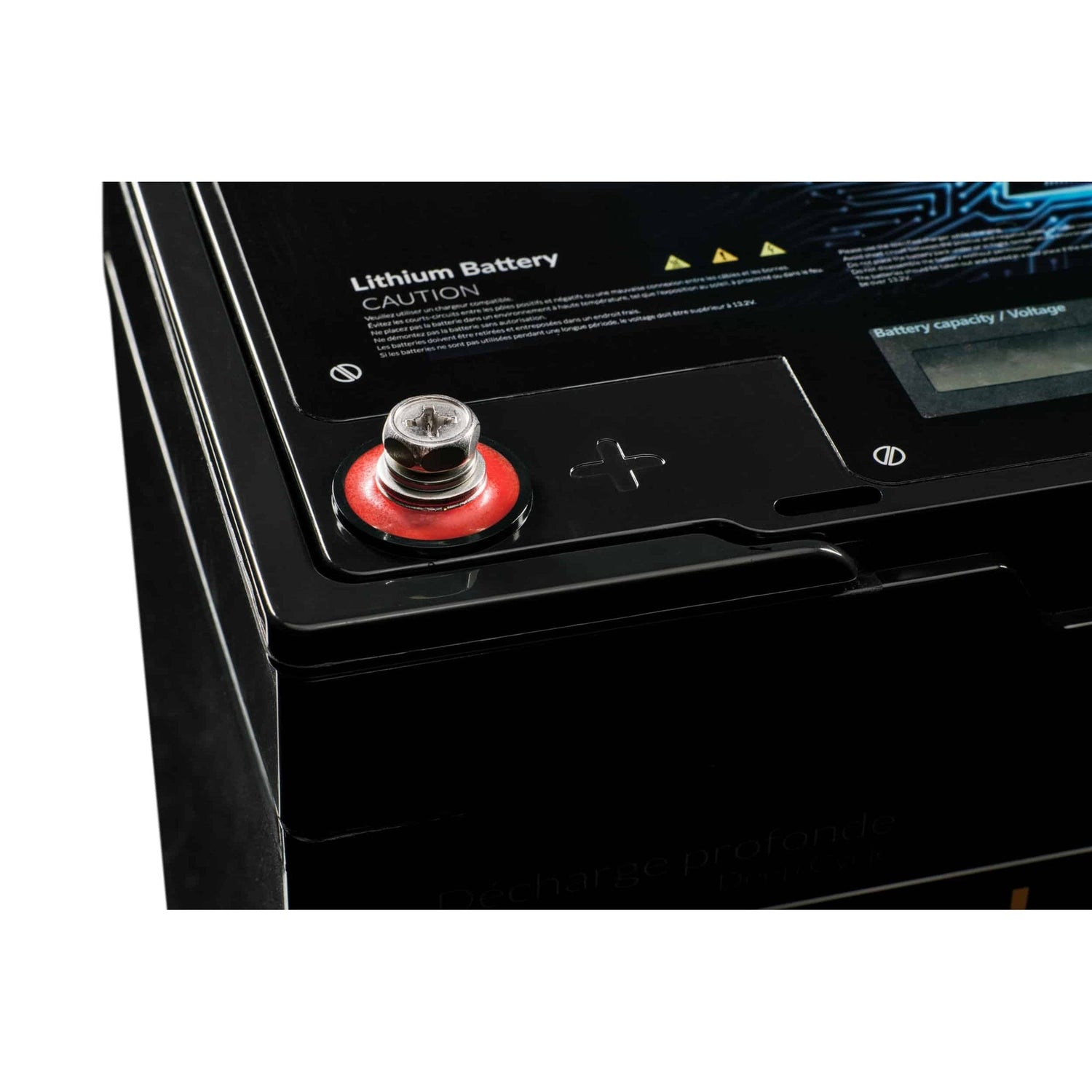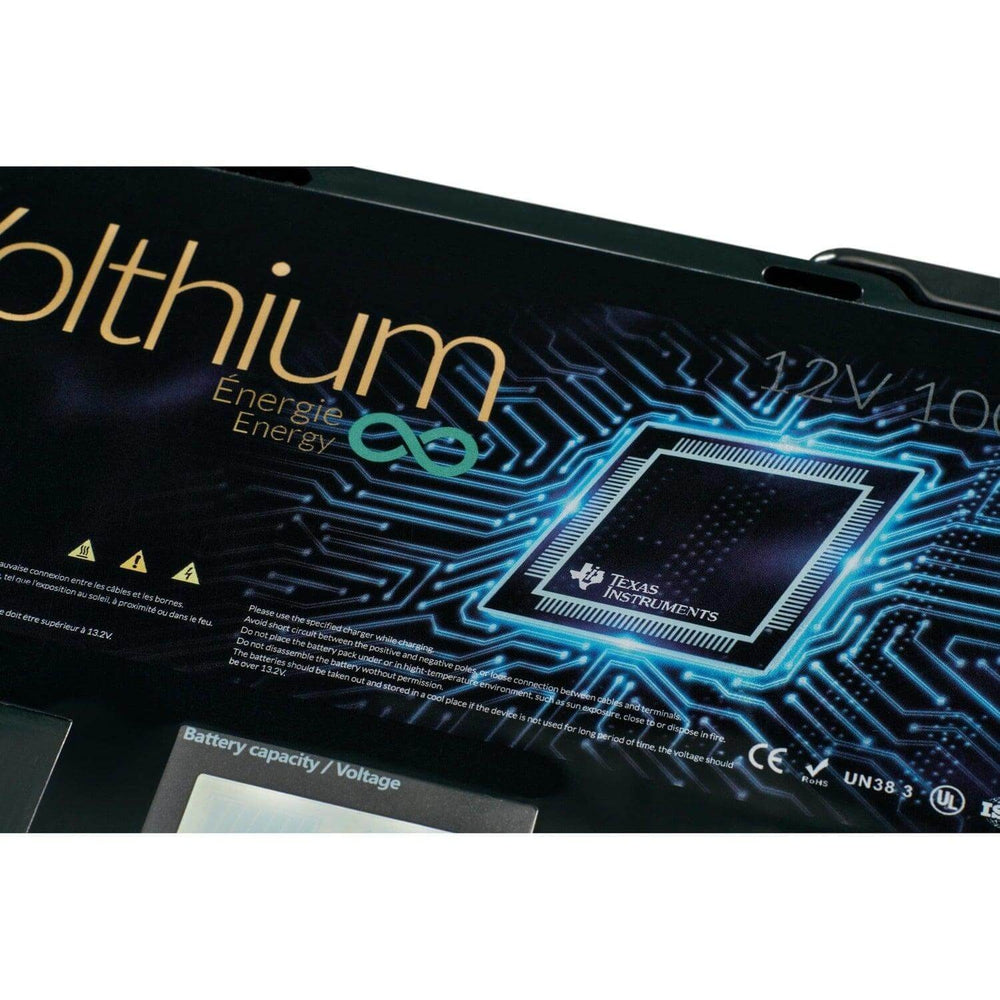 Volthium Lithium Marine Battery 12V 100Ah - Self Heating
No pre-calculated shipping to your country: Contact us for shipping price. Please check our shipping policy.
Pickup currently unavailable at EZOKO Pike & Musky shop
Volthium Lithium Marine Battery 12V 100Ah - Self Heating
EZOKO Pike & Musky shop
Pickup currently unavailable
1025 Rue Notre-Dame
Montréal QC H8S 2C3
Canada
+15146133870
Our 12V 100AH SELF HEATING battery is the ideal battery for a 4 seasons use.
More and more Canadians are leaving in the cold season to discover the regions around us. They also travel with smaller and lighter vehicles. We think that a smaller battery, in the group 24 format, and weighing only 25 pounds could satisfy your needs!
This LifePO4 100AH battery features an internal self-heating system and an even more advanced BMS that will never again make you fear our Quebec winters. Accompanied by the Volthium application and the Bluetooth function, you will be able to follow the evolution of the internal temperature of the battery in addition to having access to a multitude of additional information.
When connected to an energy source, our SELF HEATING 12V battery will first use the energy to create an internal heat of 11 degrees and then start charging. Thanks to the thermal cage that surrounds the cells, the internal temperature goes from -20 to 11 degrees in only 2 hours.
Whether you are a winter camping enthusiast or a self-sufficient boat or cottage owner, the AVENTURA LIFEPO4 SERIES - SELF HEATING has been designed to meet all your needs!
Never before has a lithium battery given such an amazing performance as those offered by our product line.
The profitability is assured for at least 10 years, and certainly more!
The BMS is easily accessible in order to guarantee an extended life for the entire battery park. This makes the battery easily repairable in case of accidental misuse, and avoids having to replace the entire battery bank for a single battery to be replaced.
Access to the BMS also allows for the addition and customization of additional parameters over time.
Our BMS technology (powered by TexasInstrument) specially designed for the harsh Canadian environment, combined with our Grade A+ cells, ensures you have the best battery in North America.
Easy and fast to install, thanks to their weight 2X LIGHTER than a conventional battery, our lithium batteries offer you a shorter charging time and an energy capacity that does not run out over the years.
At Volthium, we make it our mission to bring together the best parts available from each of the industries and put them together in one battery! Cells, BMS, assembly engineering, it's all there.
The aviation grade XLR connector allows you to add the Volthium Bluetooth transmitter, which can handle up to 4 batteries when paired with the HUB.
This battery could also communicate with Victron Environment, when you purchase the Volthium CommunicationHUB.
Not only is this LiFePO4 battery resistant to vibration, but it also has a discharge range superior to the competition. In fact, this battery can be discharged down to -25 degrees, instead of -20 degrees for the competition. It can be recharged up to -40 degrees. This innovation is possible due to the fact that the cells in Volthium batteries come from the automotive industry.
MAIN CHARACTERISTICS
25lbs weight
Easy access to the BMS chamber
Self-heating system
Quebec engineering
10 year limited warranty
Peak 200A (30s)
Peak 300A (3sec)
Up to 4 batteries in series (up to 51.2V)
INCLUDED
1 X 12V 100AH Battery - Self-heating
...Read More >
Option
Price
Stock
Add to cart button

Volthium Lithium Marine Battery 12V 100Ah - Self Heating


$919.00

Out of Stock