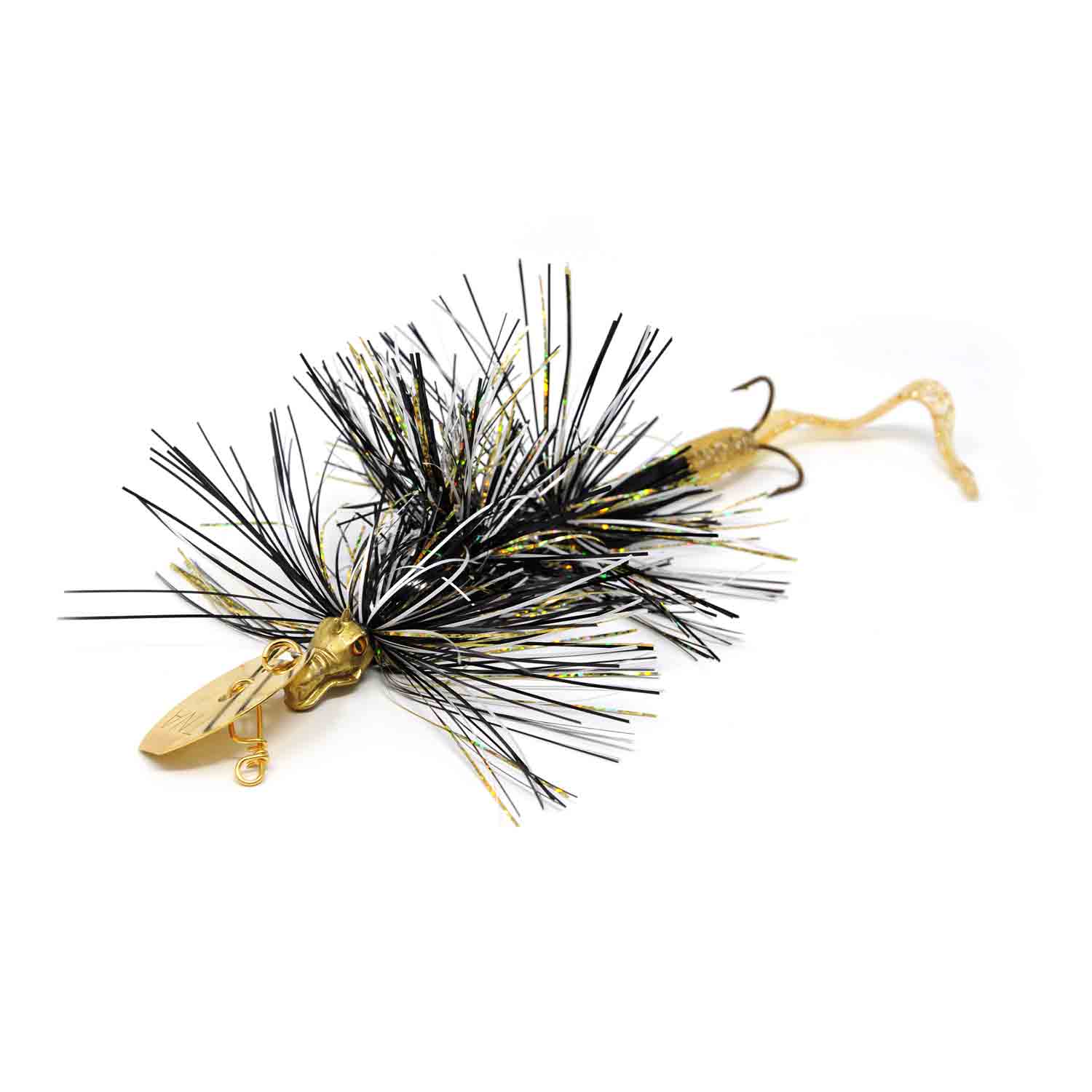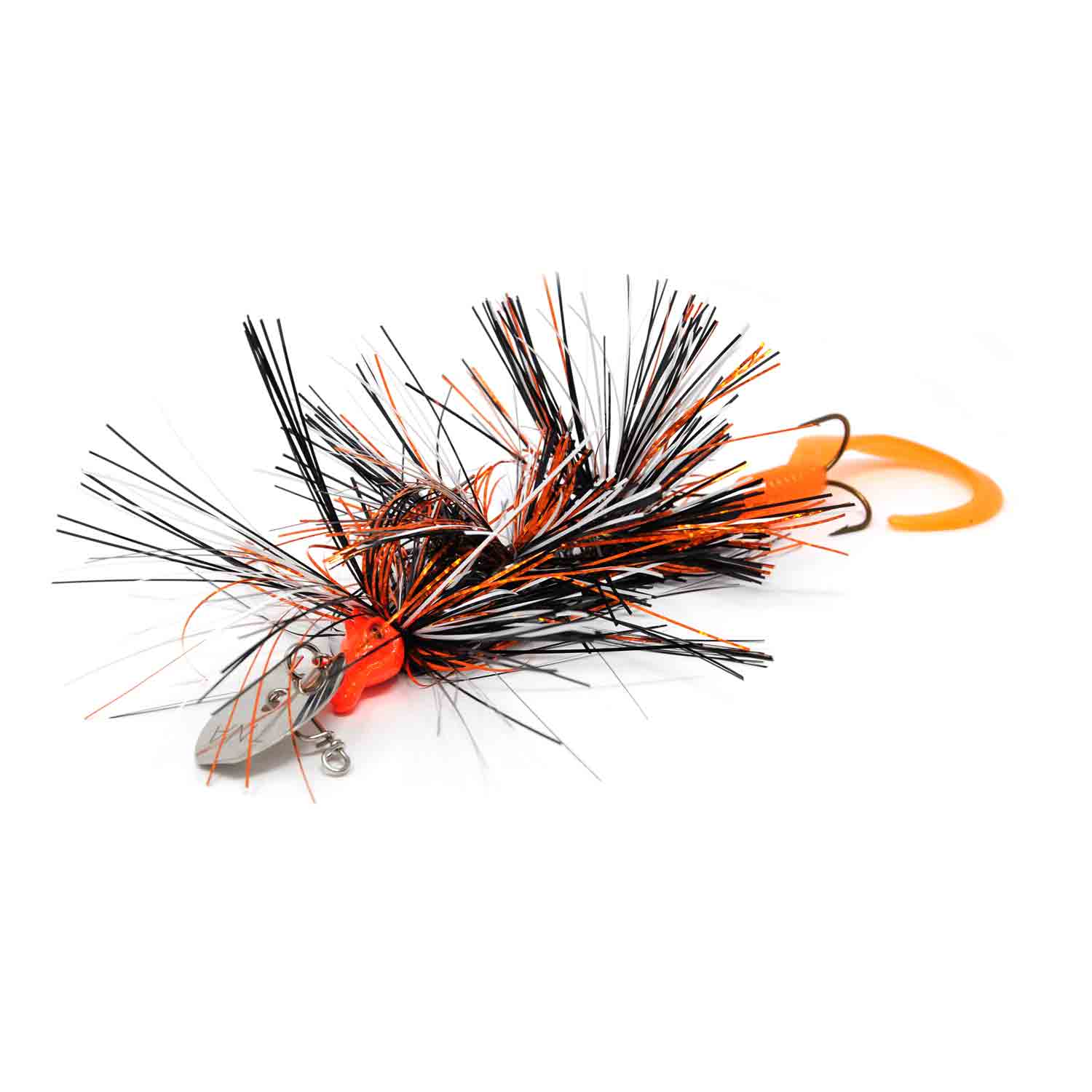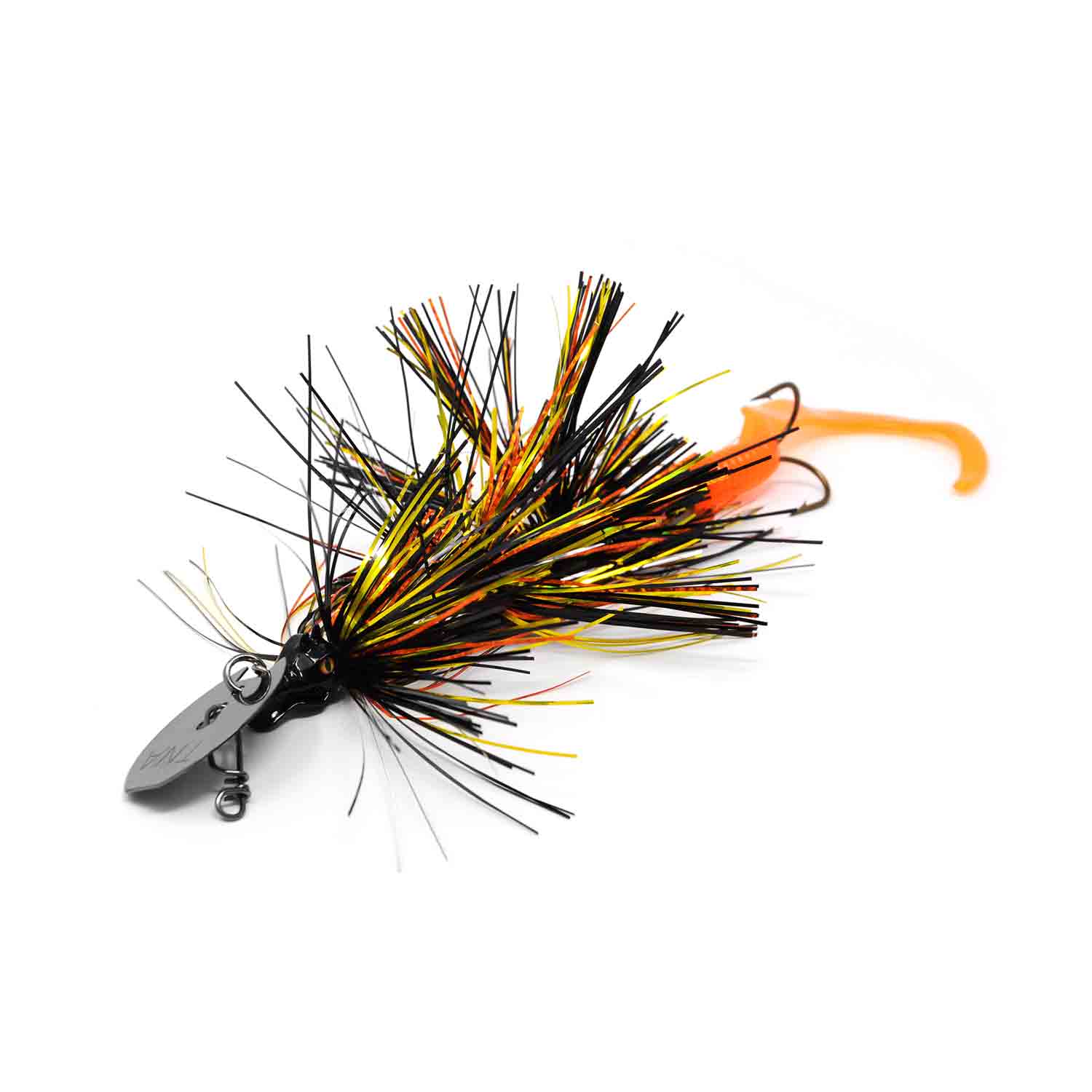 TnA Tackle The Micro Angry Dragon Flash Long Chatterbait
In stock
Pickup available at EZOKO Pike & Musky shop
Usually ready in 4 hours
TnA Tackle The Micro Angry Dragon Flash Long Chatterbait
Cleopatra
EZOKO Pike & Musky shop
Pickup available, usually ready in 4 hours
1025 Rue Notre-Dame
Montréal QC H8S 2C3
Canada
+15146133870
The TnA Tackle The Micro Angry Dragon Flash Long is the ultimate chatterbait for muskies. Designed specifically for pike and musky anglers, this innovative lure packs a powerful punch in a compact package. With its smaller head and blade, the Micro version offers a unique advantage over the original.
This pike/musky chatterbait features three sections connected with .051 wire, ensuring durability and strength during intense battles. Equipped with two treble hooks, it increases your chances of hooking into that trophy-sized fish. Weighing 1.7 oz (dry) and measuring 9 inches in length with the tail, it's perfectly suited for targeting these elusive predators.
What sets this lure apart is its newly designed heavy-duty blade. Not only does it create intense vibrations to attract muskies from afar, but it also "clacks" on the side of the head, creating an irresistible combination of sight and sound.
Unleash Your Creativity
With the TnA Tackle The Micro Angry Dragon Flash Long, there's no wrong way to fish it! Whether you prefer a fast burn retrieve, aggressive ripping action, or subtle jigging motions, this versatile lure adapts to any changing conditions. It gives you the freedom to experiment and find what works best for you.
Quality Craftsmanship
Made with meticulous attention to detail, this chatterbait is built to last. Its high-quality construction ensures reliability even during rigorous musky fishing sessions. Invest in a premium product that not only increases your chances of a successful catch but also withstands the test of time.
Join Our Musky Enthusiast Community
At TnA Tackle, we're more than just a brand. We're a community of passionate musky anglers who share your love for the sport. Join us for workshops and events where you can learn the latest musky fishing trends and techniques. Our knowledgeable staff is always ready to provide expert advice and personalized recommendations.
Don't settle for anything less when it comes to your musky lures. Choose the TnA Tackle The Micro Angry Dragon Flash Long and experience the thrill of catching that rare and powerful fish. Order yours today and get ready to reel in your next trophy!
...Read More >
Lure length: 9.0 in.
Lure Weigth: 1.7 oz
});