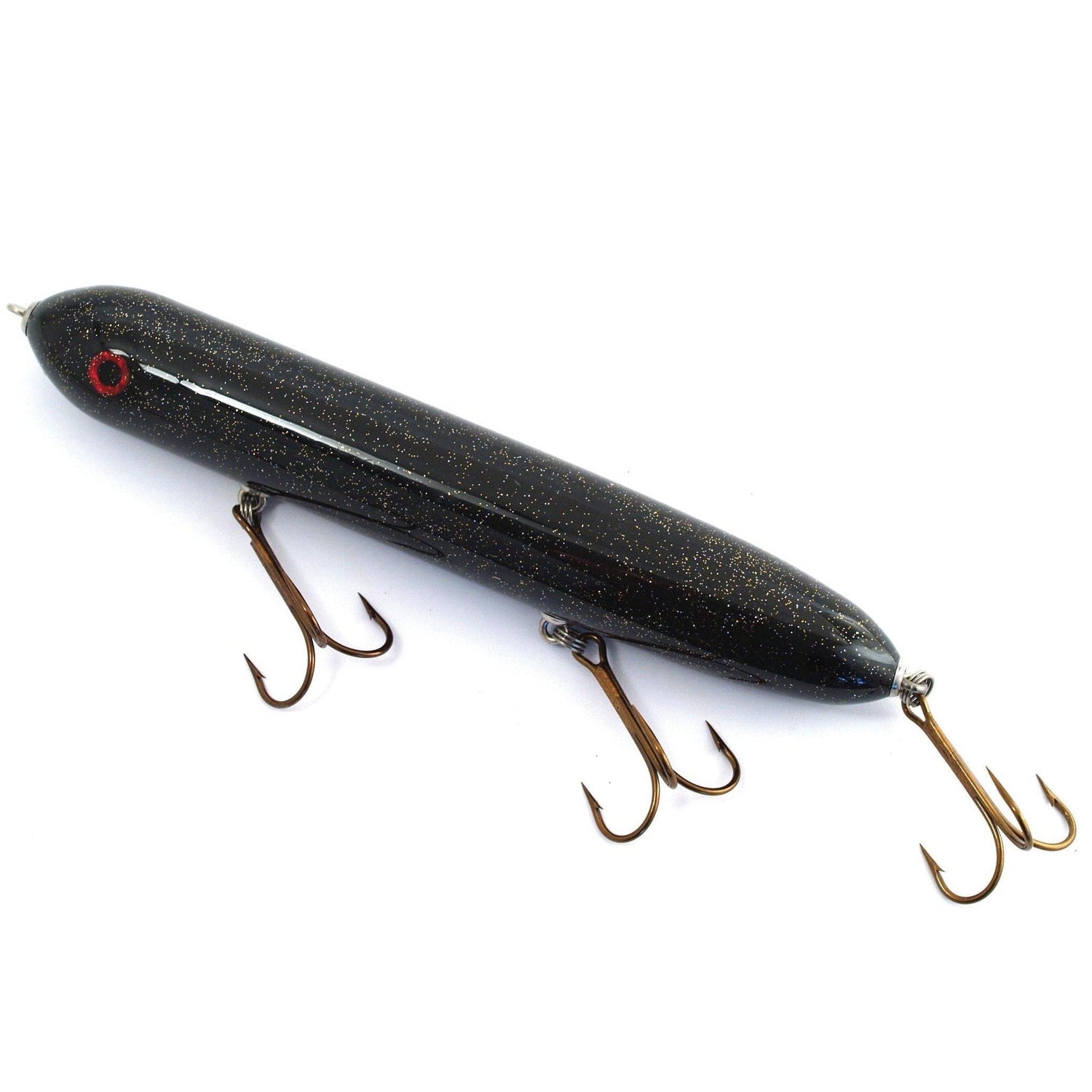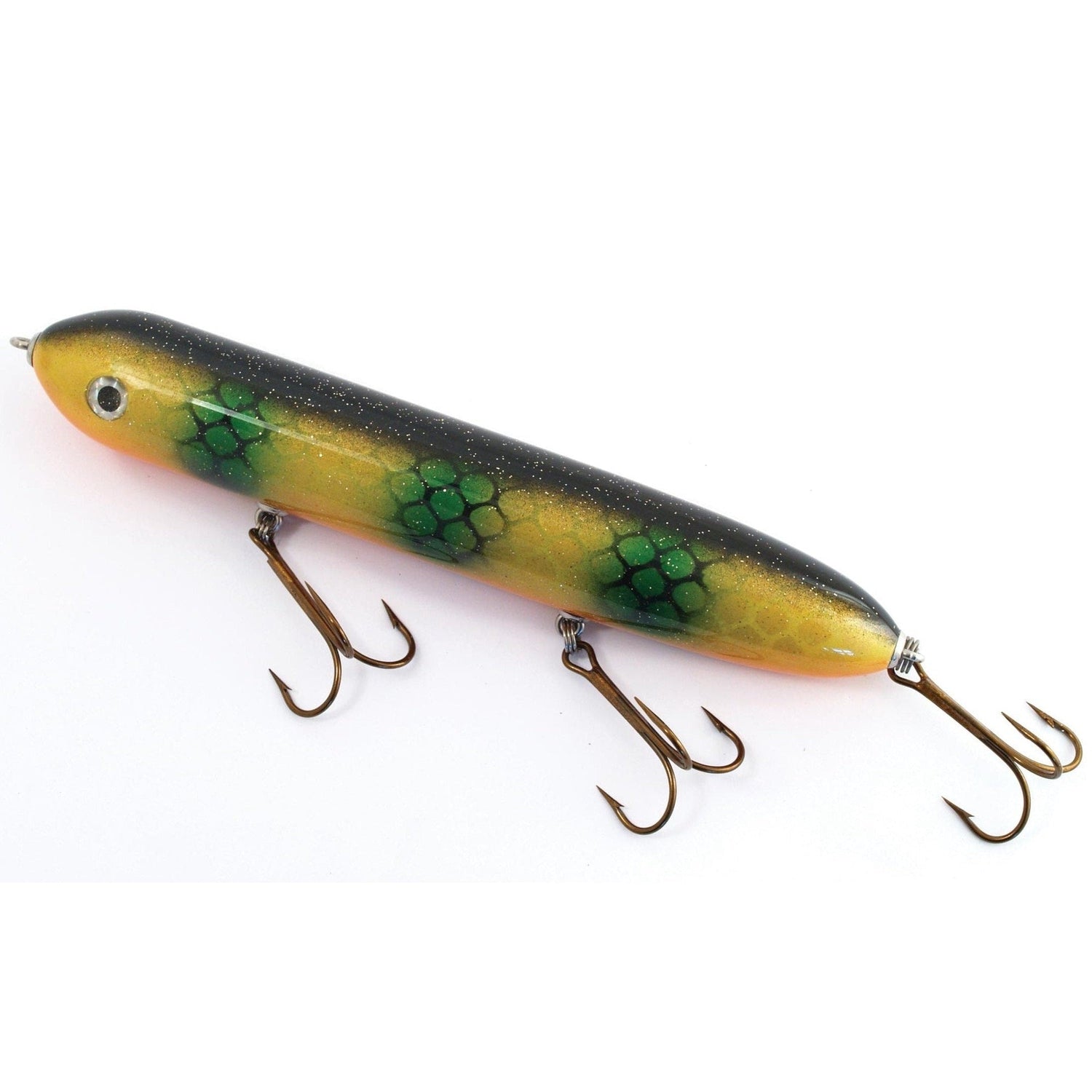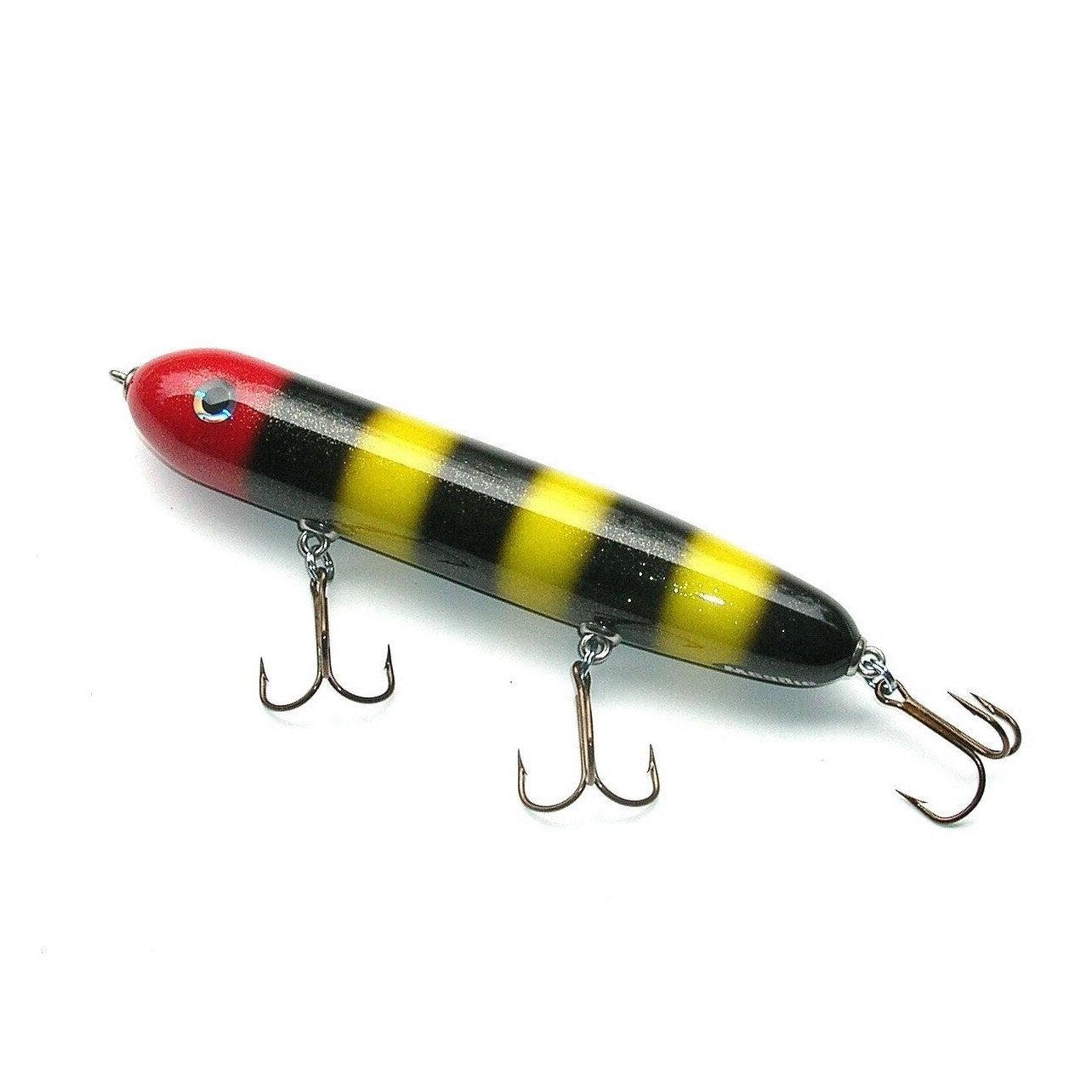 Suick Weagle 8" Topwater
In stock
Pickup available at EZOKO Pike & Musky shop
Usually ready in 4 hours
Suick Weagle 8" Topwater
Cash
EZOKO Pike & Musky shop
Pickup available, usually ready in 4 hours
1025 Rue Notre-Dame
Montréal QC H8S 2C3
Canada
+15146133870
8" Weagle by Suick
The Weagle 8 Topwater from Suick is a musky lure that has taken the fishing world by storm. With its oversized design and unique "walk the dog" action, this bait is sure to attract the attention of even the most elusive muskies.
Precision weighted and perfectly balanced, the Weagle 8 creates a mesmerizing "swoosh" sound as it glides across the water's surface. This irresistible noise combined with its aggressive movement makes it an excellent choice for anglers looking to provoke strikes from trophy muskies and pikes.
Product Features:
Length: 8 inches
Weight: 3 oz
Construction: Wood
Number of Hooks & Replacement Size: (3) 3/0 Wide Gap Treble
The Weagle 8 is designed to make a big splash and create a larger fishing presentation, moving more water to attract those massive predator fish. Its durable wood construction ensures long-lasting performance, even in the toughest conditions.
If you're serious about musky fishing, the Weagle 8 Topwater is a must-have addition to your tackle box. Get ready to experience the thrill of battling these powerful fish with a top-quality lure that delivers results.
...Read More >
Lure length: 8.0 in.
Lure Weigth: 3.0 oz
});