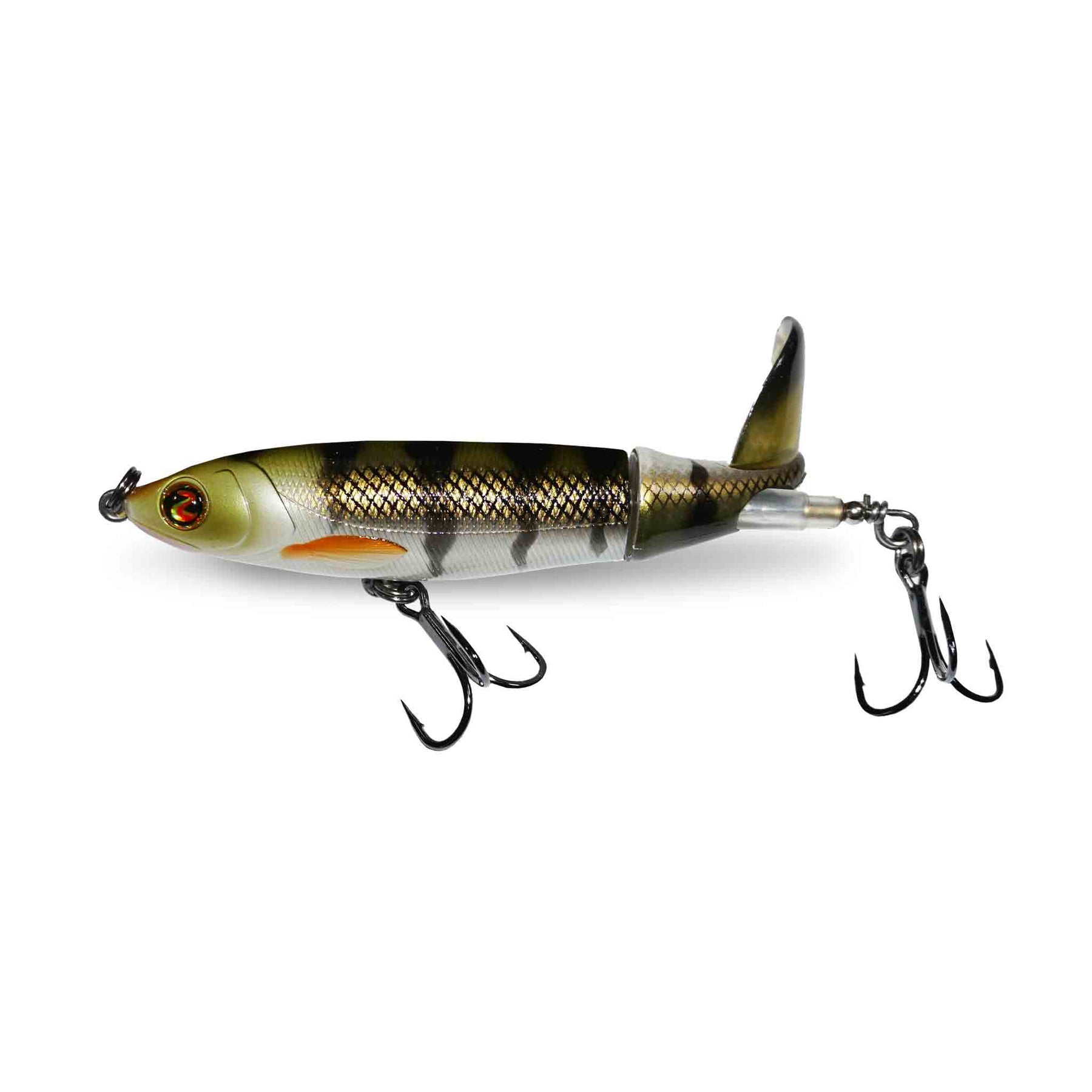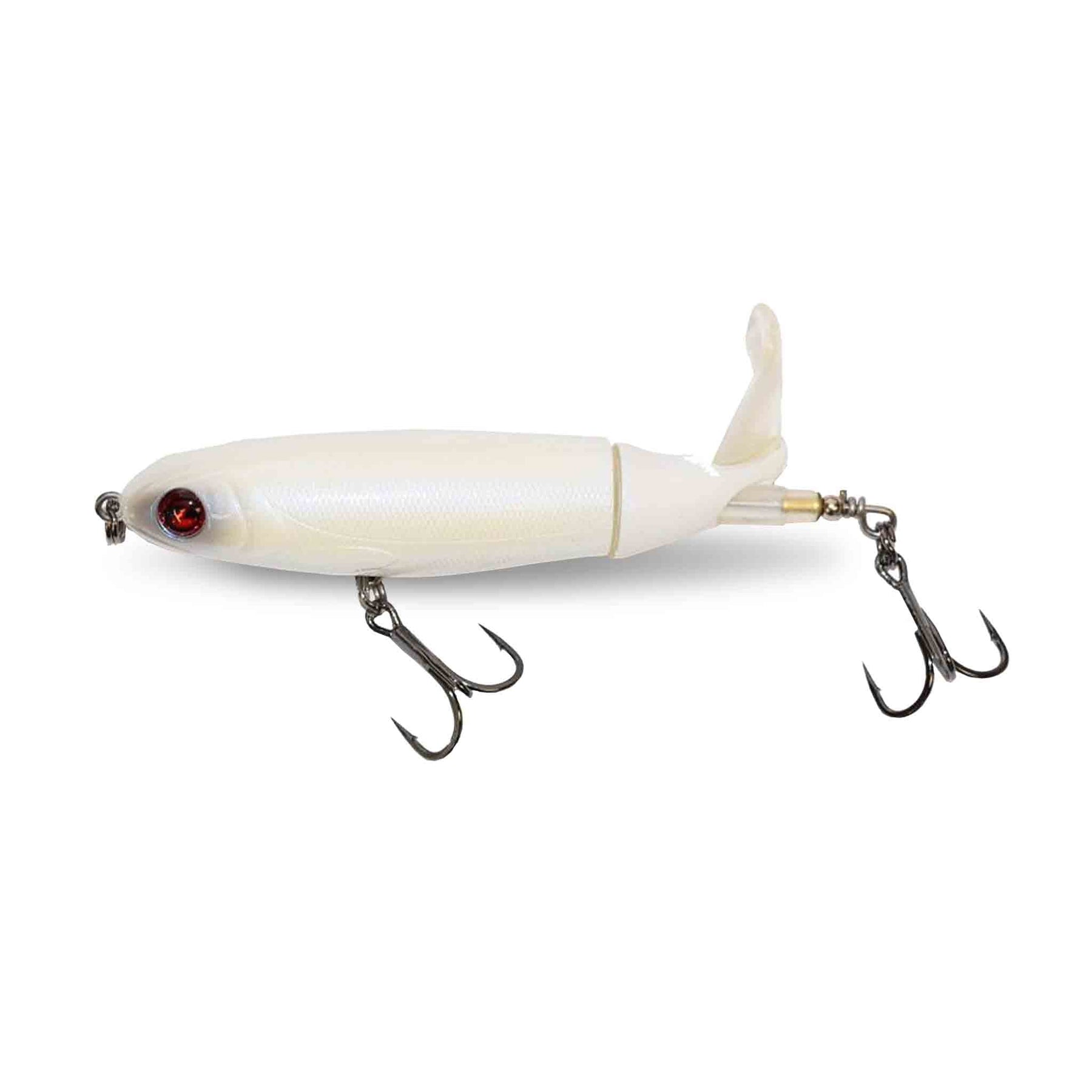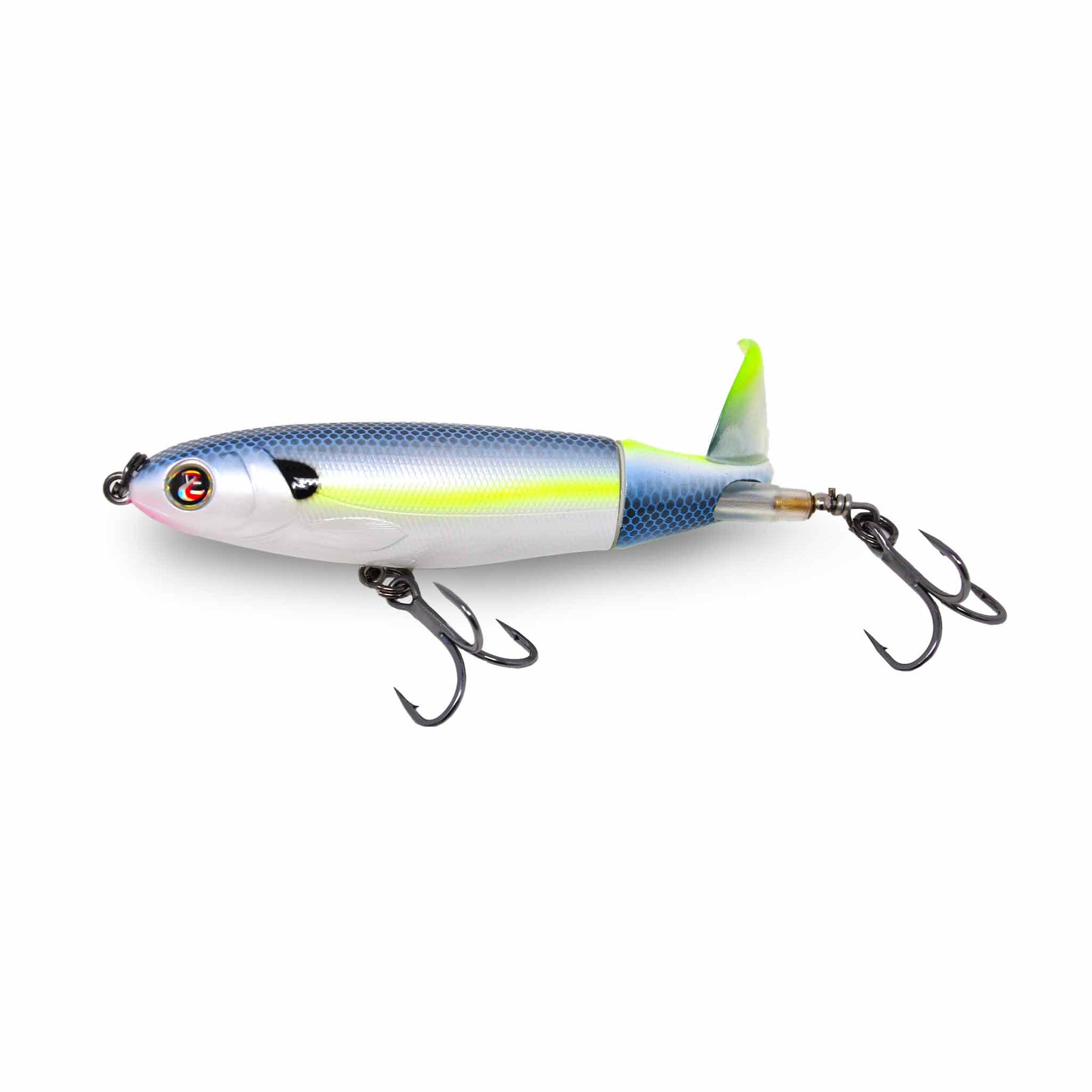 River2Sea Whopper Plopper 130 5" Prop Bait
Only 1 unit left
Pickup available at EZOKO Pike & Musky shop
Usually ready in 4 hours
River2Sea Whopper Plopper 130 5" Prop Bait
Perch
EZOKO Pike & Musky shop
Pickup available, usually ready in 4 hours
1025 Rue Notre-Dame
Montréal QC H8S 2C3
Canada
+15146133870
River2Sea's Whopper Plopper 130 5" Prop Bait is the ultimate weapon for serious musky and pike anglers. Designed by the legendary angler Larry Dahlberg, this propbait is specifically engineered to entice and hook these elusive predators. With its unique design and exceptional performance, it's no wonder that musky men have relied on this lure for decades.
The Whopper Plopper features a soft, pliable tail that rotates on the harness, creating irresistible rumbles that attract muskies at various retrieve speeds and depths. Unlike other surface lures, this propbait produces a deep throated hollow popping–plopping sound that drives muskies crazy. No more struggling with bent or out-of-tune tails! Every Whopper Plopper comes out of the box with the perfect tail size and angle to consistently make that enticing sound.
Constructed with super tough plastic, the Whopper Plopper's tail can withstand punishment from rocks, stumps, and even aggressive strikes from muskies. Its durability ensures you can cast with confidence without worrying about damaging your lure.
Features:
Length: 5 inches
Weight: 1 3/8 oz
Hooks: Two River2Sea (BN) 4X Strong Treble #2
The Whopper Plopper 130 may be smaller in size compared to its larger counterpart, but don't let its compact package fool you. This little bait has a serious complex and is built tough to battle bigger foes. It boasts Xtra Strong components including hook hangers, wires, and X-Strong size 4 treble hooks, ensuring that once you hook a musky or pike, it stays hooked.
Whether you're an experienced angler or just starting your musky fishing journey, the Whopper Plopper 130 5" Prop Bait is a must-have addition to your tackle box. It's designed to optimize your chances of landing trophy fish and provides the thrilling fishing experience you crave. Invest in this premium lure and get ready to conquer the musky-rich waters with confidence.
Join the community of passionate musky anglers who trust the Whopper Plopper for its exceptional performance. Explore our extensive selection of Pike & Musky lures and gear at EZOKO, your one-stop shop for all things musky fishing.
...Read More >
Lure length: 5.0 in.
Lure Weigth: 1.4 oz
});