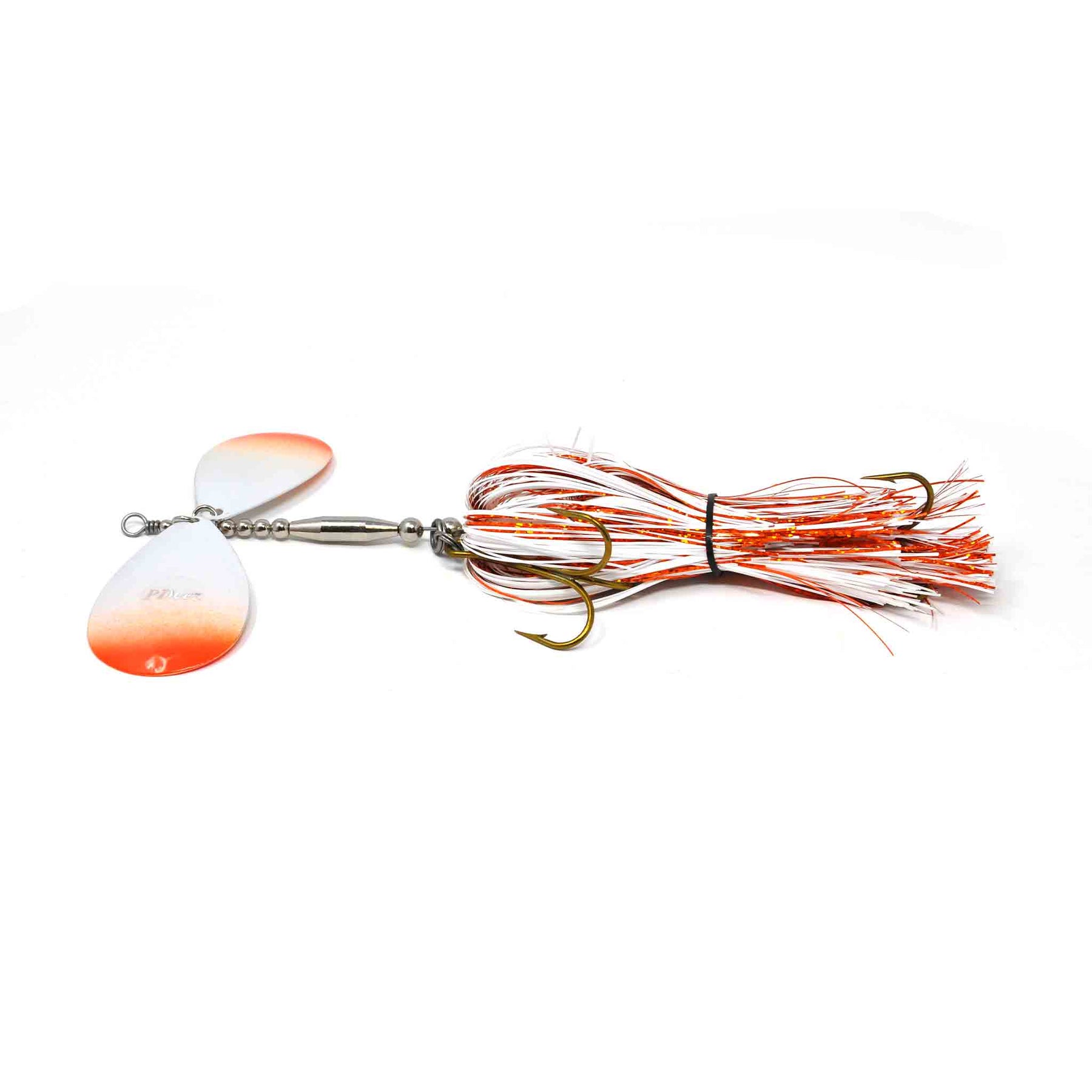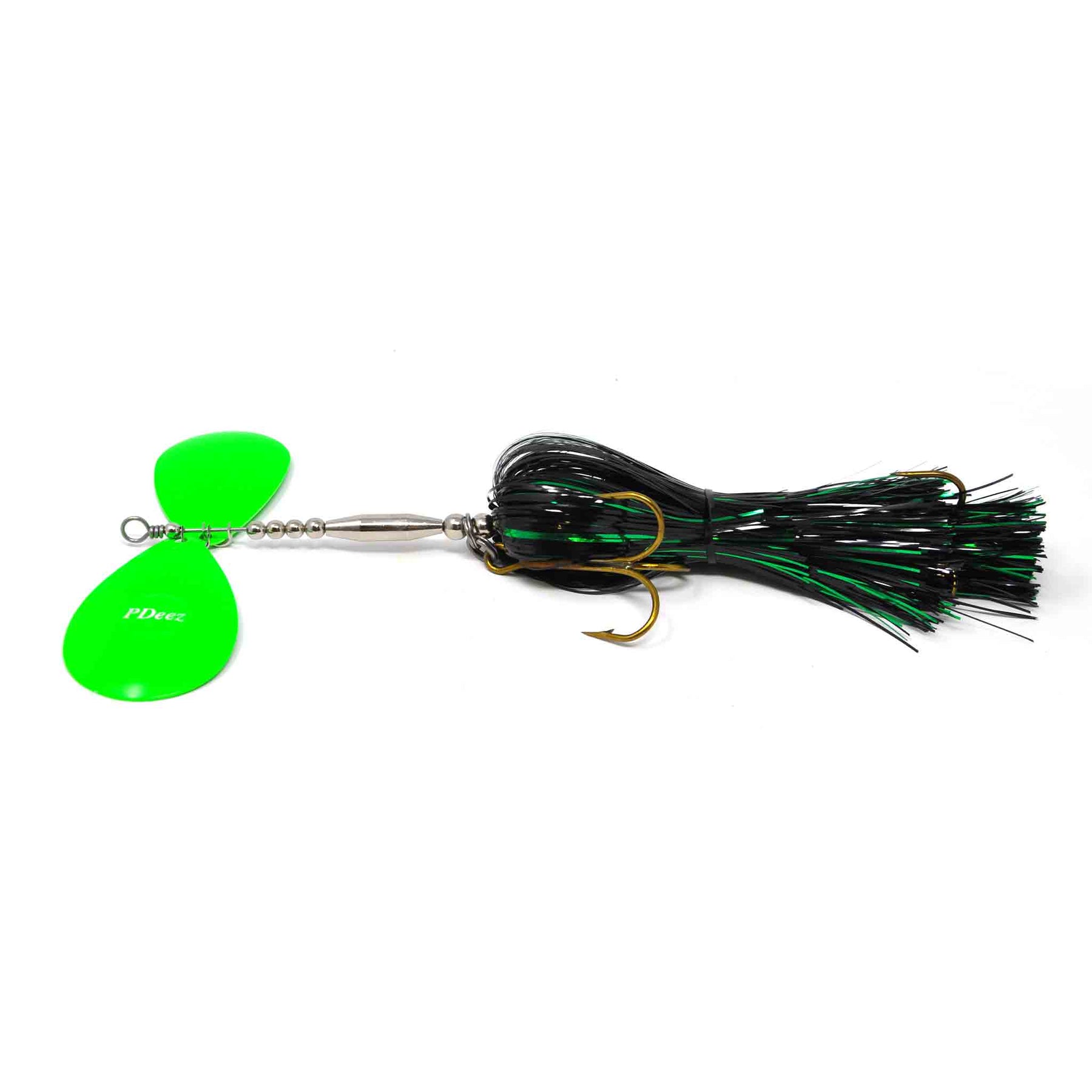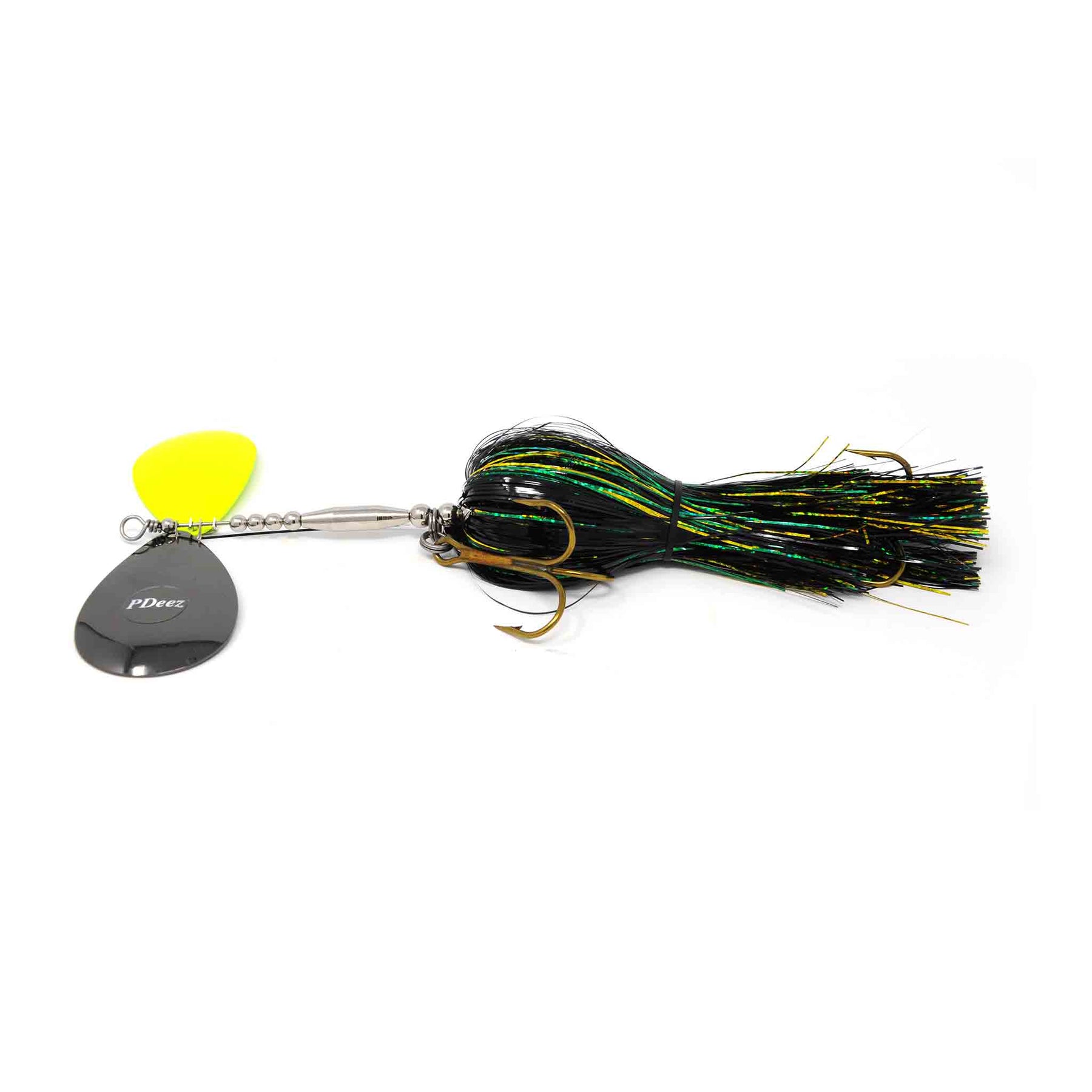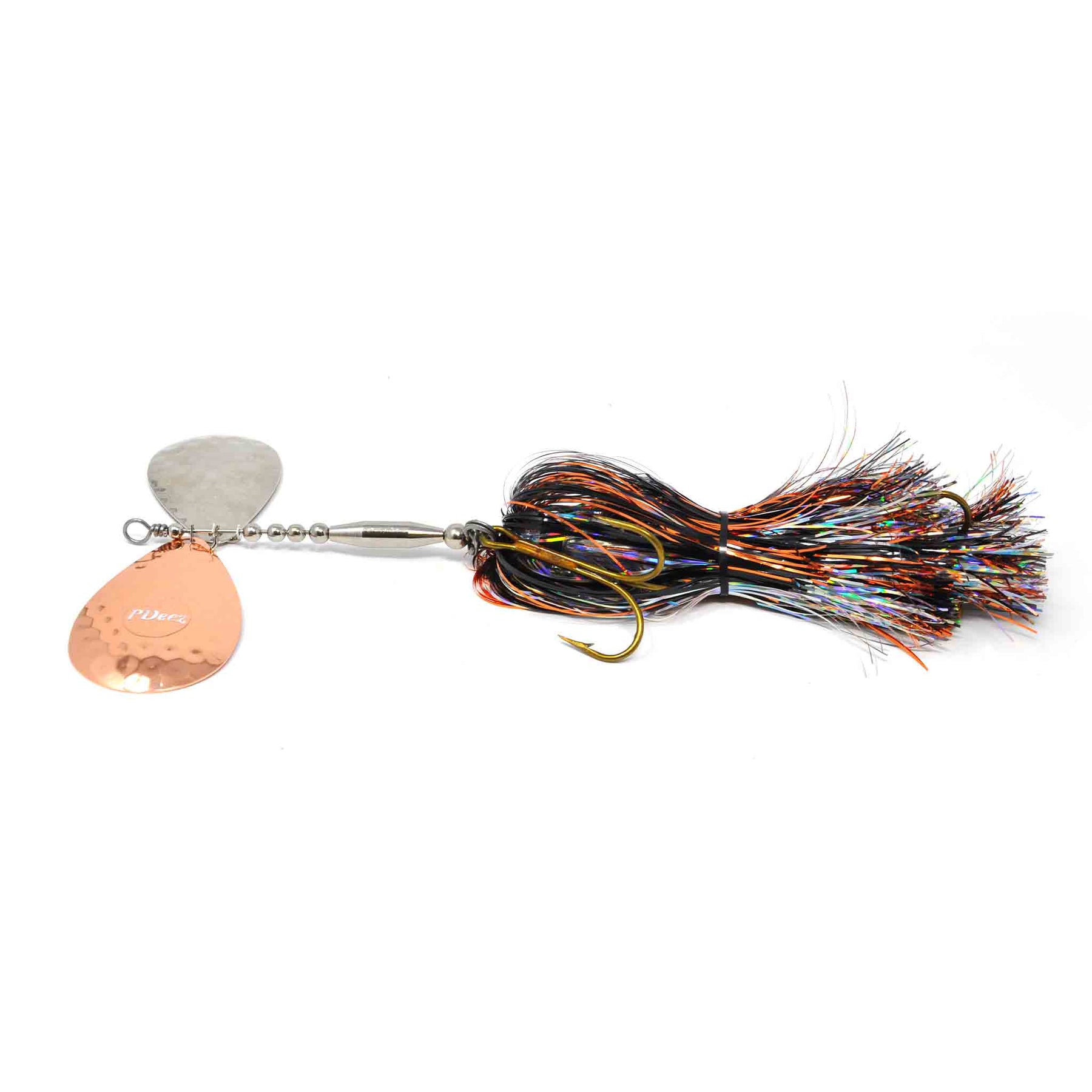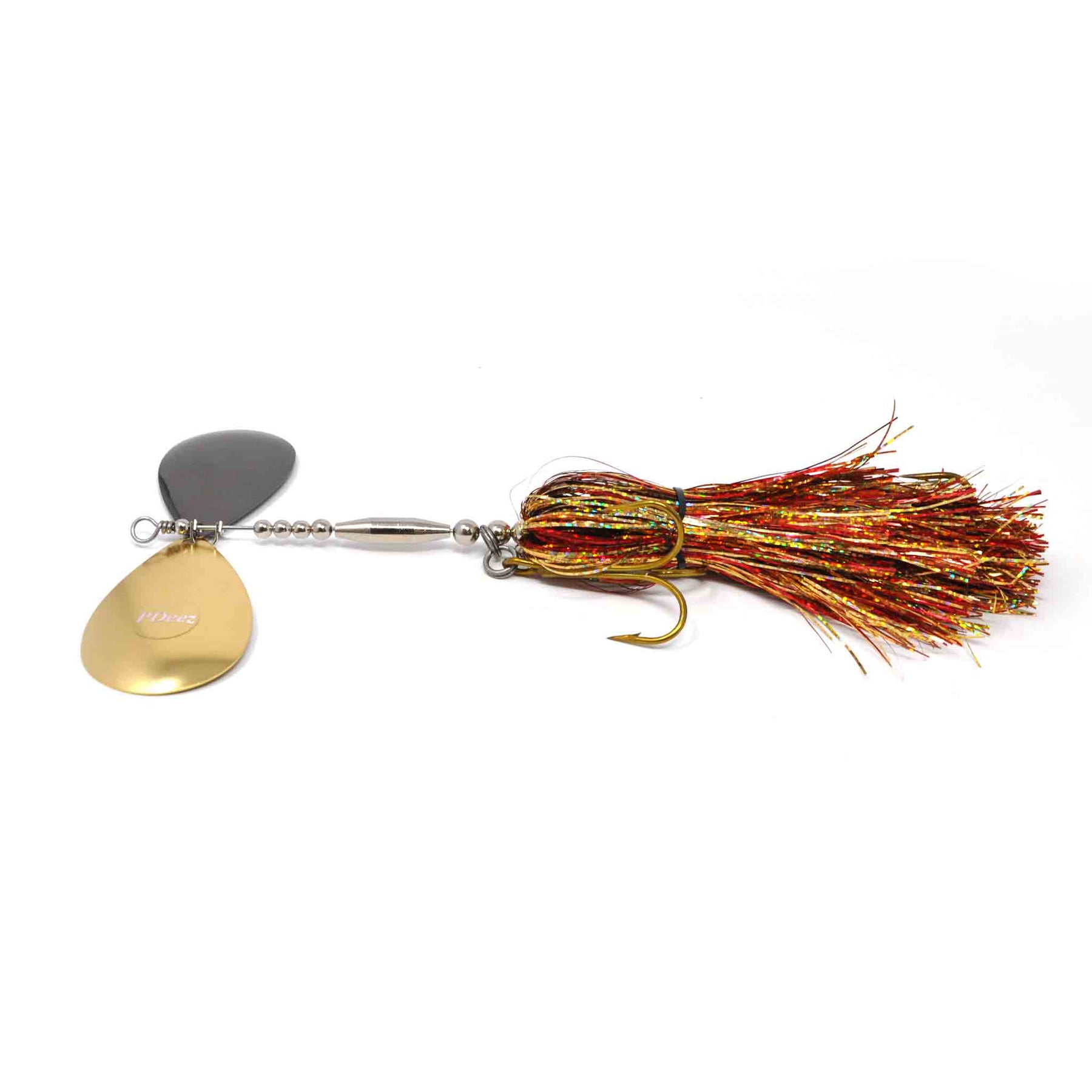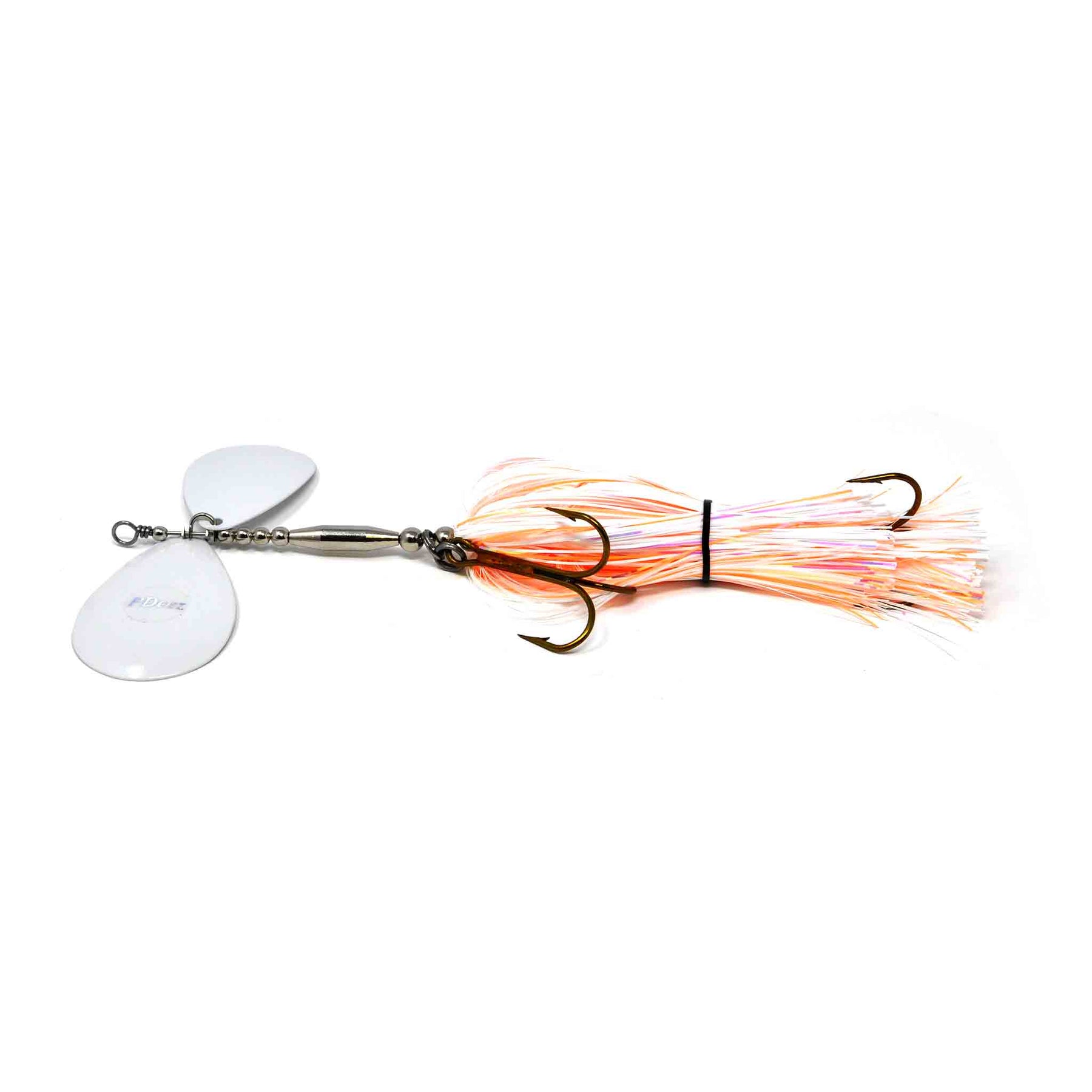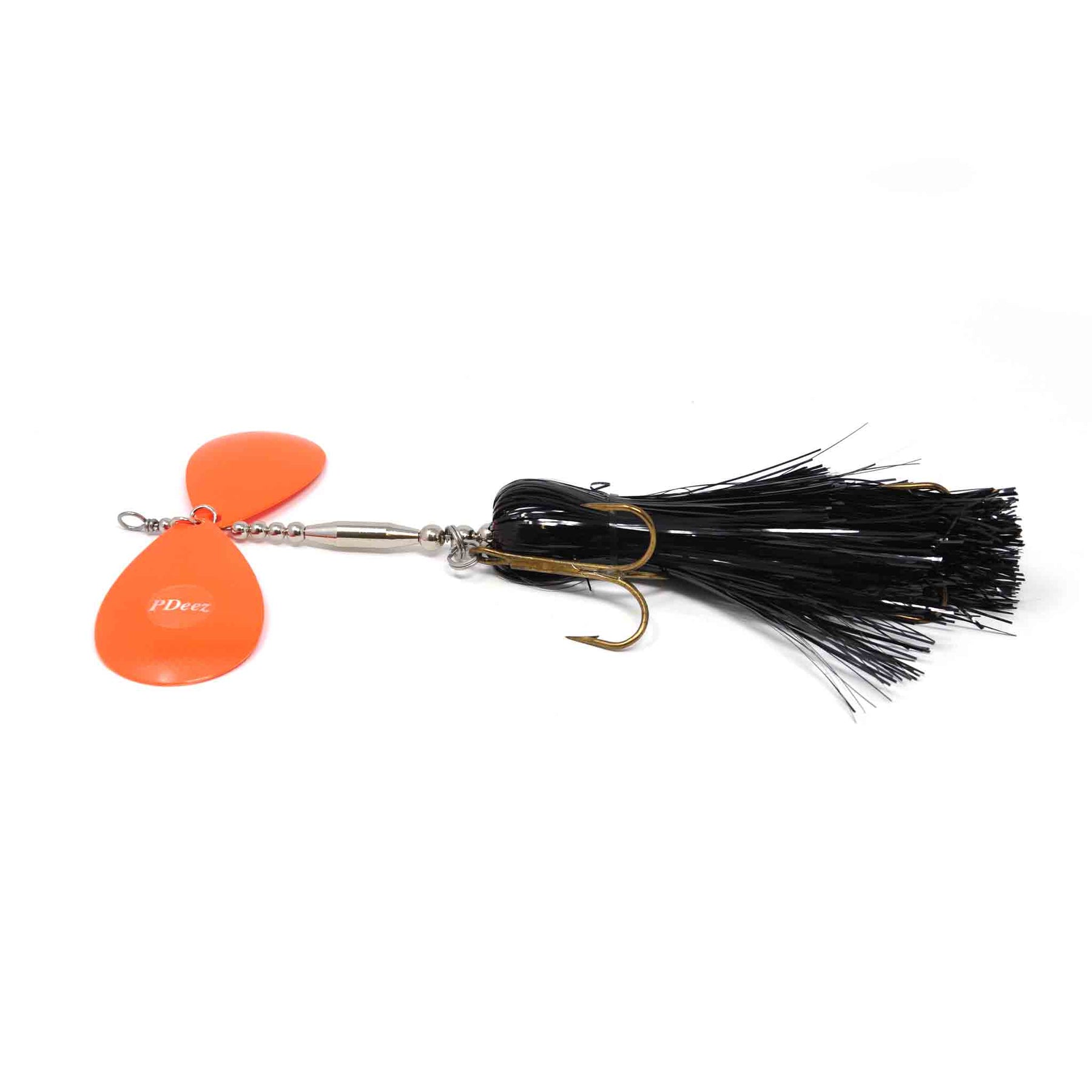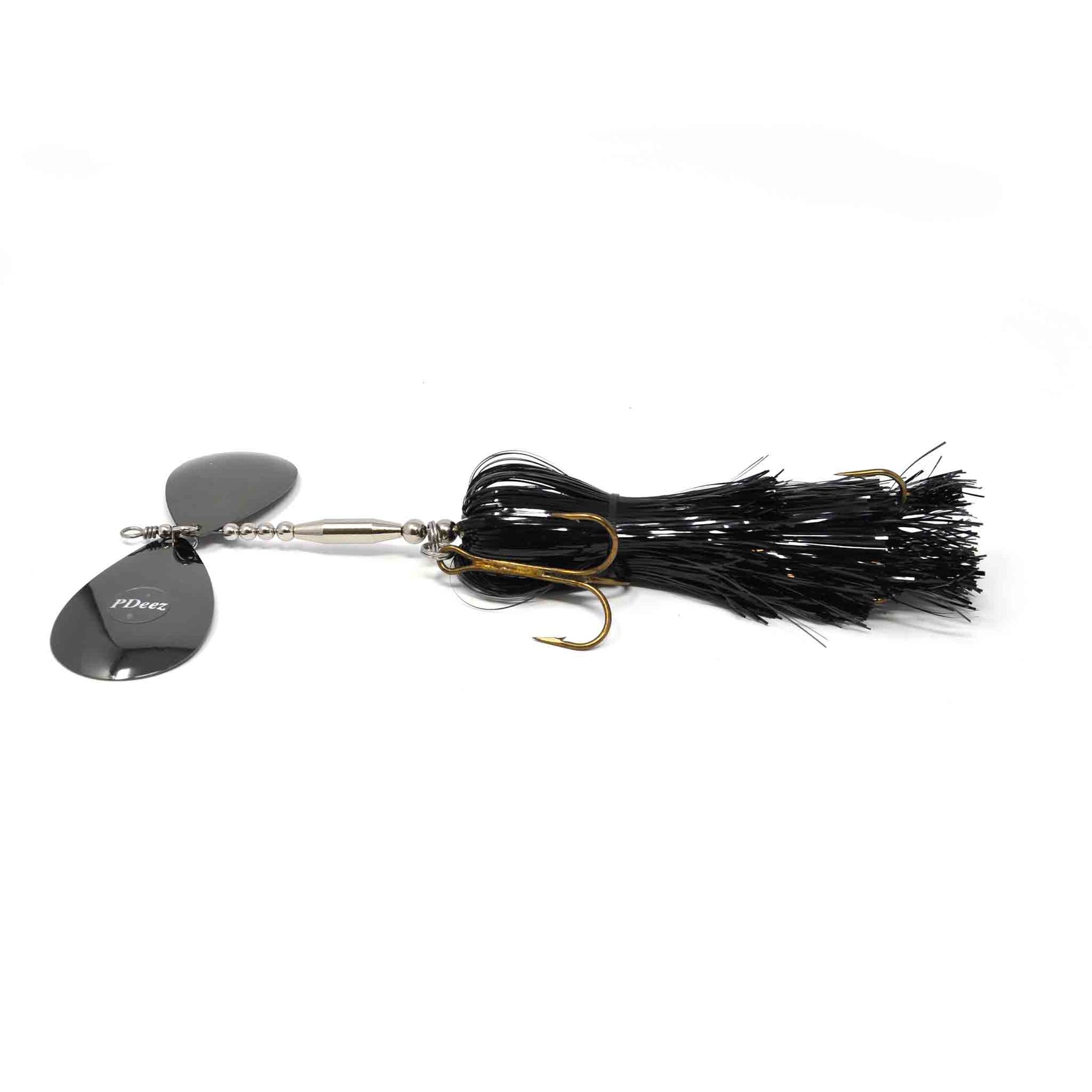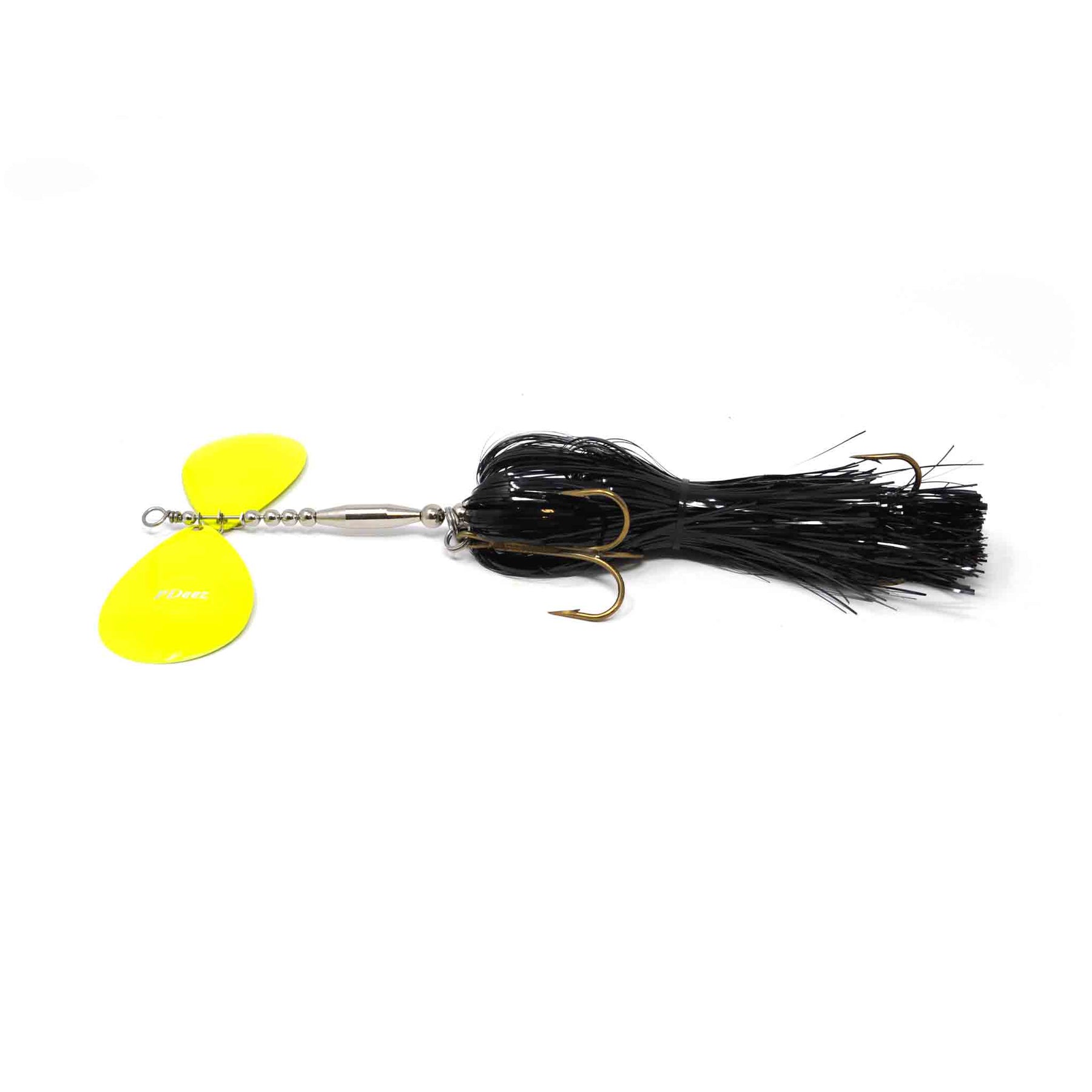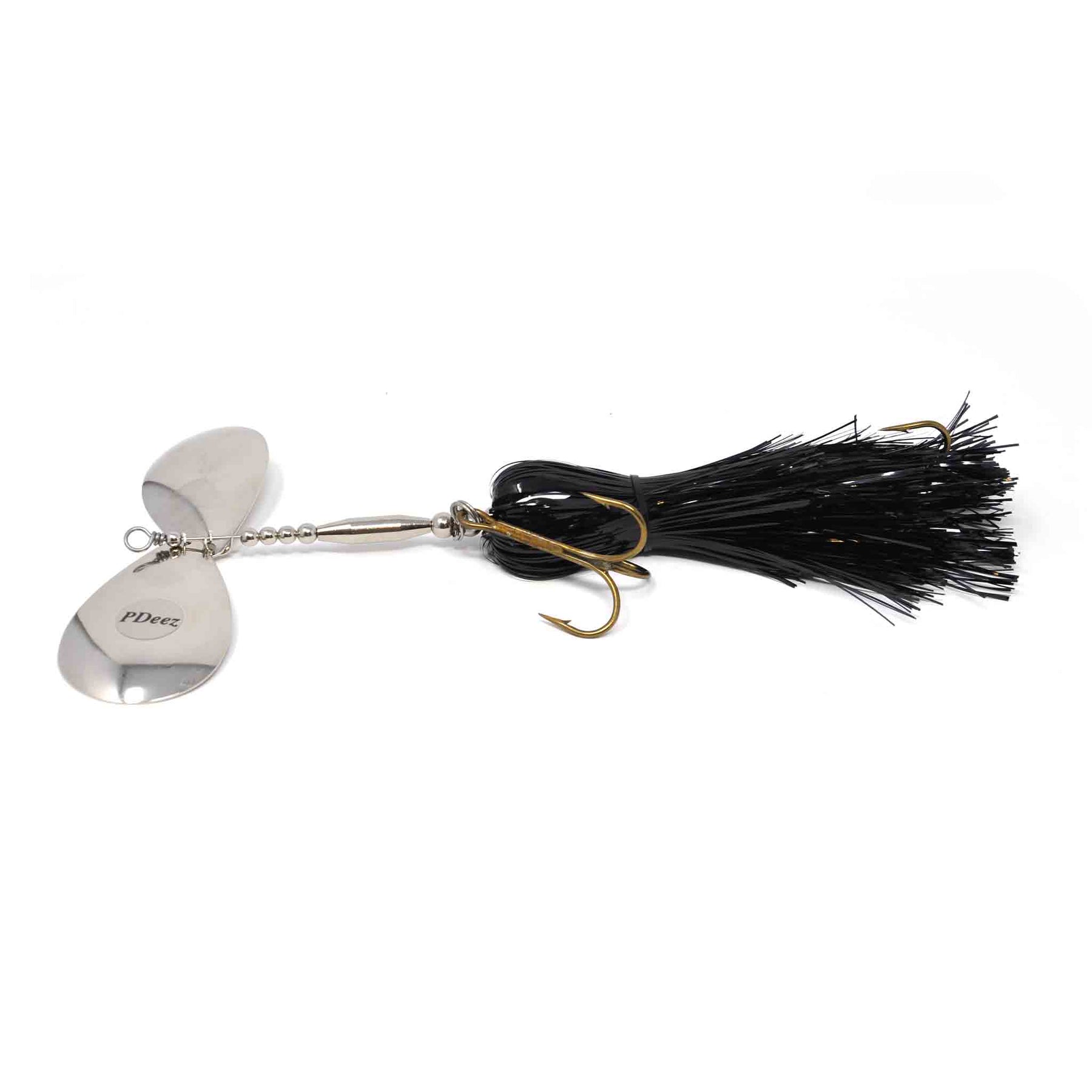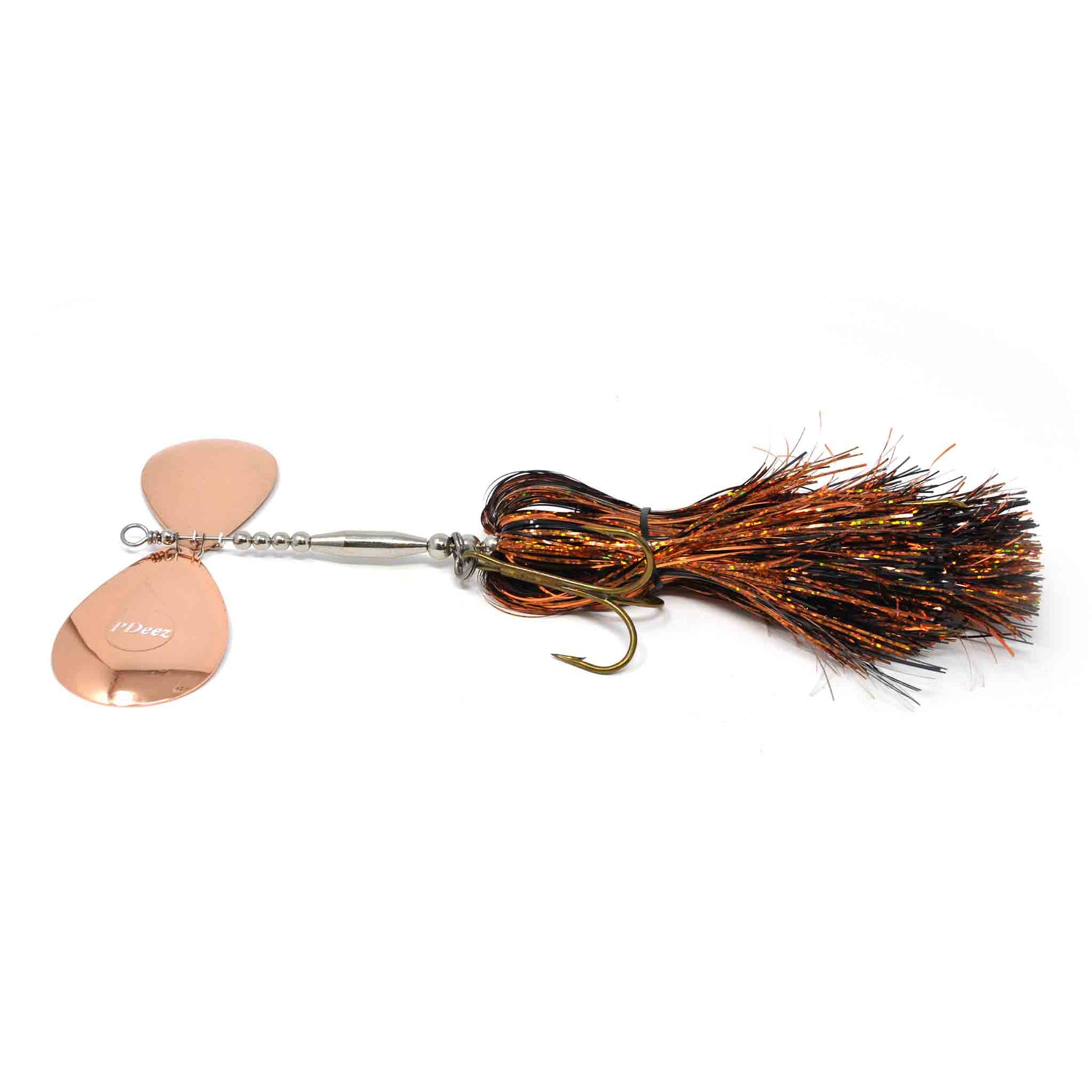 PDeez Muskiemama Big Tens (10/9) Bucktail
Only 1 unit left
Pickup available at EZOKO Pike & Musky shop
Usually ready in 4 hours
PDeez Muskiemama Big Tens (10/9) Bucktail
Lazer Mangi
EZOKO Pike & Musky shop
Pickup available, usually ready in 4 hours
1025 Rue Notre-Dame
Montréal QC H8S 2C3
Canada
+15146133870
PDeez Muskiemama Big Tens (10/9) are the ultimate staggered bucktail lures designed specifically for serious musky and pike anglers. Inspired by female world record holder Linda "Muskiemamma" Rice, these lures are built to deliver unmatched performance and increase your chances of landing that trophy fish.
Flawless Performance, Unmatched Results
10" in length for a substantial presence in the water
.051 stainless steel wire shaft ensures durability and strength
Outside #10 .025 magnum blade creates a unique vibration and sound
Inside #9 .025 magnum blade adds an enticing element to attract muskies
2 custom hand-tied sealed double wall flashabou skirts for added visual appeal
2 premium #7/0 Mustad treble hooks for secure hookups
120lb extra heavy stainless steel split rings for maximum strength and reliability
No Jam Flash: The flashabou will never jam in the trebles with original hooks, ensuring flawless performance and better hook-ups.
*_Blades *_instantly engage once the bait starts to move, captivating even the most cautious muskies.
Lure Weight: 2.9
Lure Length: 10.0
Experience the power of PDeez Muskiemama Big Tens (10/9) and take your musky fishing to the next level. Invest in quality, reliability, and success.
...Read More >
Lure length: 10.0 in.
Lure Weigth: 2.9 oz
Color
Picture
Price
Stock
Add to cart button

$33.00

$33.00




$33.00

$33.00




$33.00

$33.00




$33.00

$33.00




$33.00

$33.00




$33.00

$33.00




$33.00

Hurry up, just 1 on the floor.

$33.00




Hurry up, just 1 on the floor.

$33.00

$33.00




$33.00

$33.00




$33.00

$33.00




$33.00

Hurry up, just 1 on the floor.

$33.00




Hurry up, just 1 on the floor.

$33.00

$33.00




$33.00

Hurry up, just 1 on the floor.

$33.00




Hurry up, just 1 on the floor.

$33.00

$33.00




$33.00

$33.00




$33.00

Hurry up, just 1 on the floor.

$33.00




Hurry up, just 1 on the floor.

$33.00

$33.00




$33.00

Hurry up, just 1 on the floor.

$33.00




Hurry up, just 1 on the floor.

$33.00

$33.00




$33.00

Hurry up, just 1 on the floor.

$33.00




Hurry up, just 1 on the floor.

$33.00

$33.00




$33.00

$33.00




$33.00

Hurry up, just 1 on the floor.

$33.00




Hurry up, just 1 on the floor.

$33.00

$33.00



});