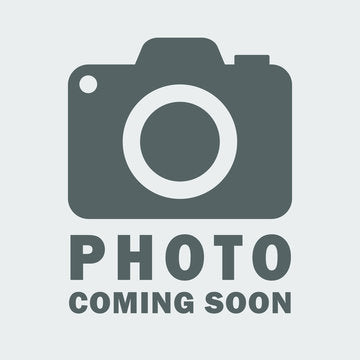 PDeez Clickbustr Buzzbait Bucktail
Only 1 unit left
Pickup available at EZOKO Pike & Musky shop
Usually ready in 4 hours
PDeez Clickbustr Buzzbait Bucktail
Black / Orange
EZOKO Pike & Musky shop
Pickup available, usually ready in 4 hours
1025 Rue Notre-Dame
Montréal QC H8S 2C3
Canada
+15146133870
PDeez Clickbustr Buzzbait Bucktail - The Ultimate Musky Lure for Thrilling Fishing Experiences!
Experience the power and excitement of musky fishing with the PDeez Clickbustr Buzzbait Bucktail. Developed by renowned angler M. PDeez Himself, Paul Didaskalou, this new generation buzzbait is designed to take your musky fishing game to the next level.
The PDeez Clickbustr Buzzbait Bucktail features a unique design with hardware that is completely independent of the shaft. This means that even if hooks need to be replaced or the shaft gets damaged during intense battles with these elusive predators, you can easily make replacements without compromising its performance. Say goodbye to one-fish baits!
A Bait That Makes a Statement
Makes a loud clicking noise as it moves through the water, attracting aggressive muskies from afar
Equipped with an 11" custom tyed sealed double wall flashabou skirt that creates irresistible movement and flash
Features 1 single #7/0 254 eagle claw hook secured to the bottom of the bait and 1 specially designed single #7/0 254 eagle claw hook on top for maximum hooking potential
Includes a magnum buzz blade (custom painted or plain) and two #6 steel .018 colorado blades for added vibration and attraction
Built with a specially designed never-to-blow-out rear rivet assembly for durability in extreme conditions
Constructed with a strong .051 stainless steel wire shaft and supported by 100lb extra heavy stainless steel split rings for optimal strength and reliability
Comes with 1 original 4" mister twister double tail plastic grub to enhance its lifelike appearance and entice even the most cautious muskies
With a lure weight of 2.0 oz and a length of 11.0 inches, the PDeez Clickbustr Buzzbait Bucktail is specifically designed to target muskies' aggressive nature and trigger their predatory instincts. This premium buzzbait is meticulously crafted to increase your chances of landing that trophy-worthy catch.
Don't miss out on the latest musky fishing trends and techniques! Invest in the PDeez Clickbustr Buzzbait Bucktail today and join a community of passionate musky anglers who value high-quality, reliable gear.
...Read More >
Lure length: 11.0 in.
Lure Weigth: 2.0 oz
Color
Picture
Price
Stock
Add to cart button

$31.00

Hurry up, just 1 on the floor.

$31.00




Hurry up, just 1 on the floor.

$31.00

$31.00




$31.00

$31.00




$31.00

$31.00




$31.00

$31.00




$31.00

$31.00



});