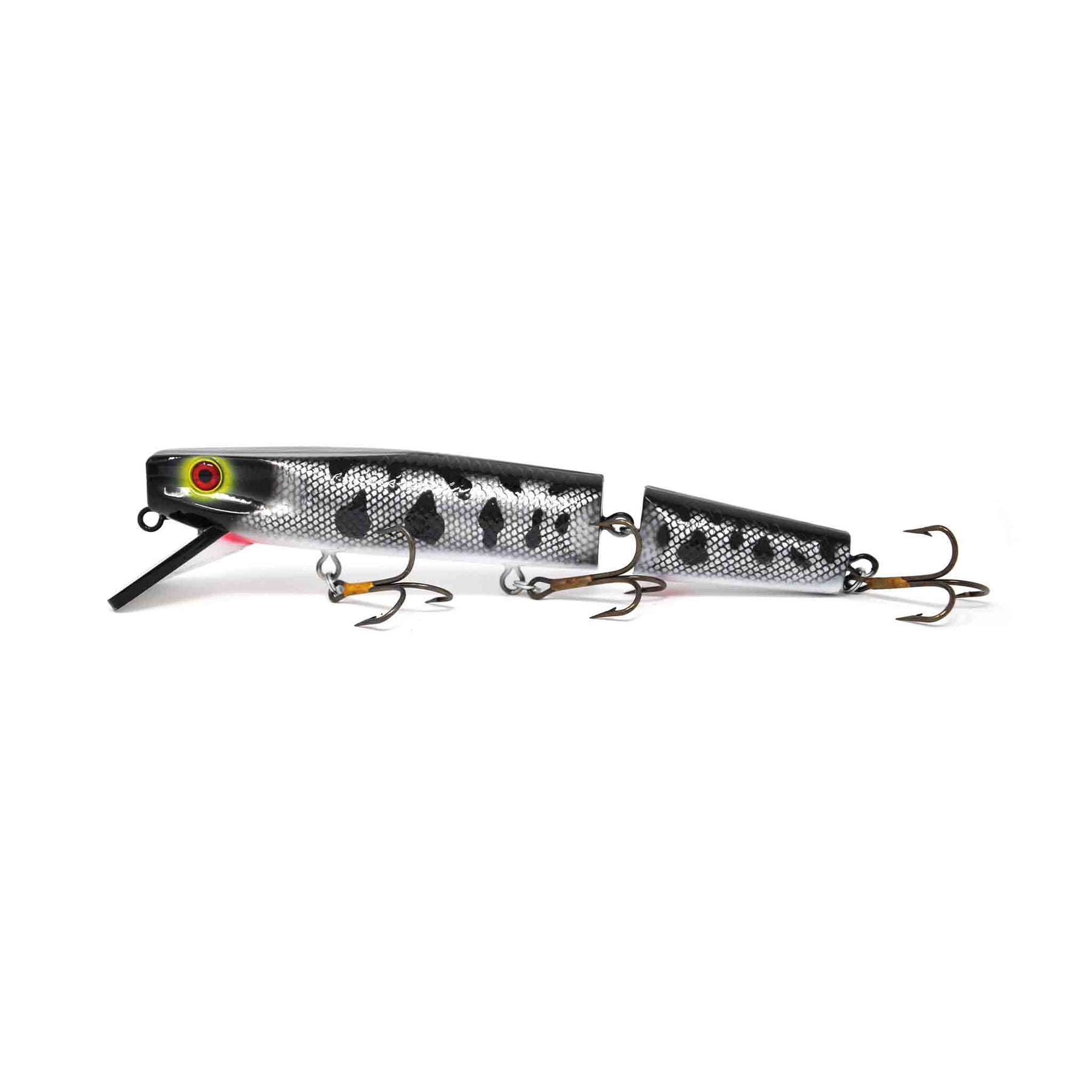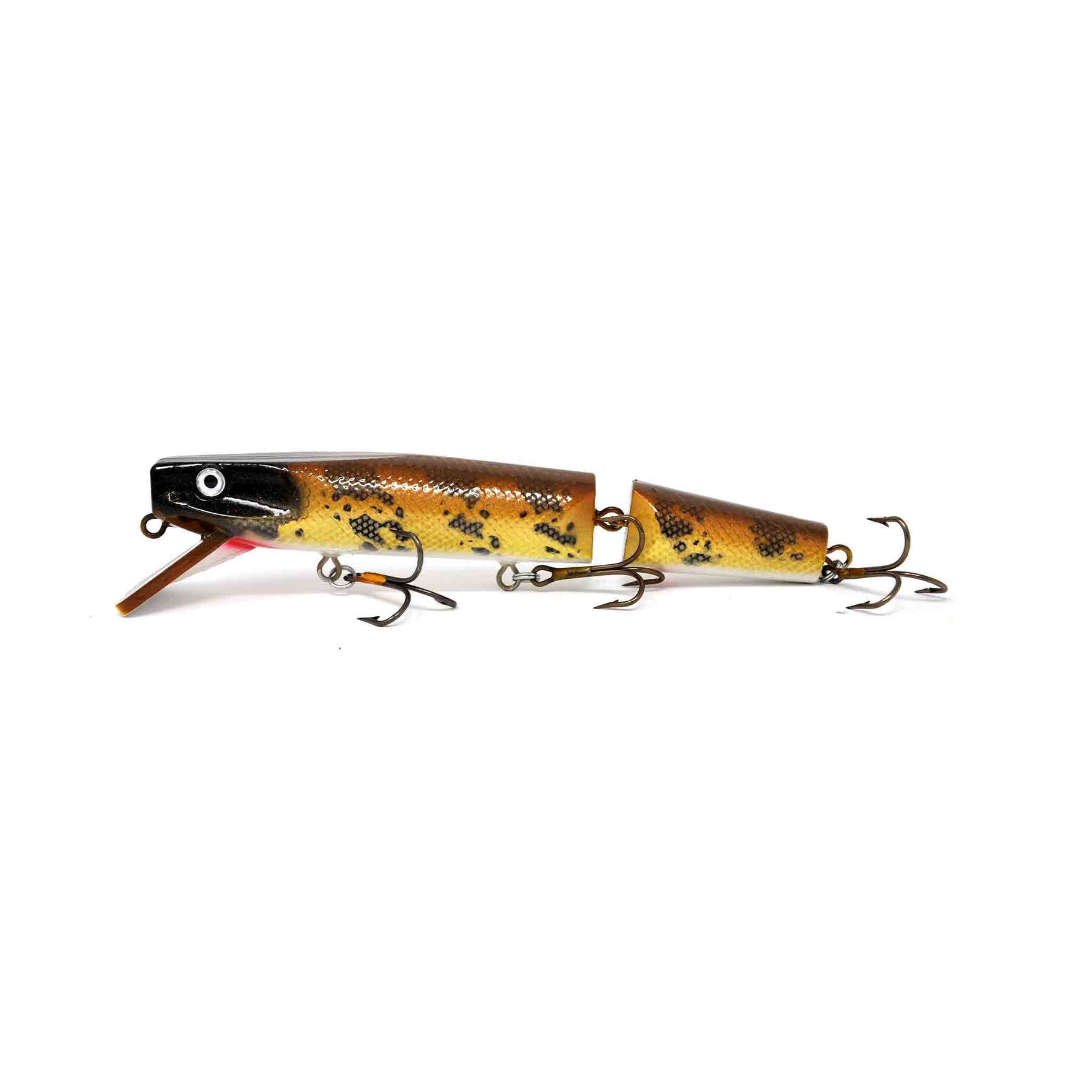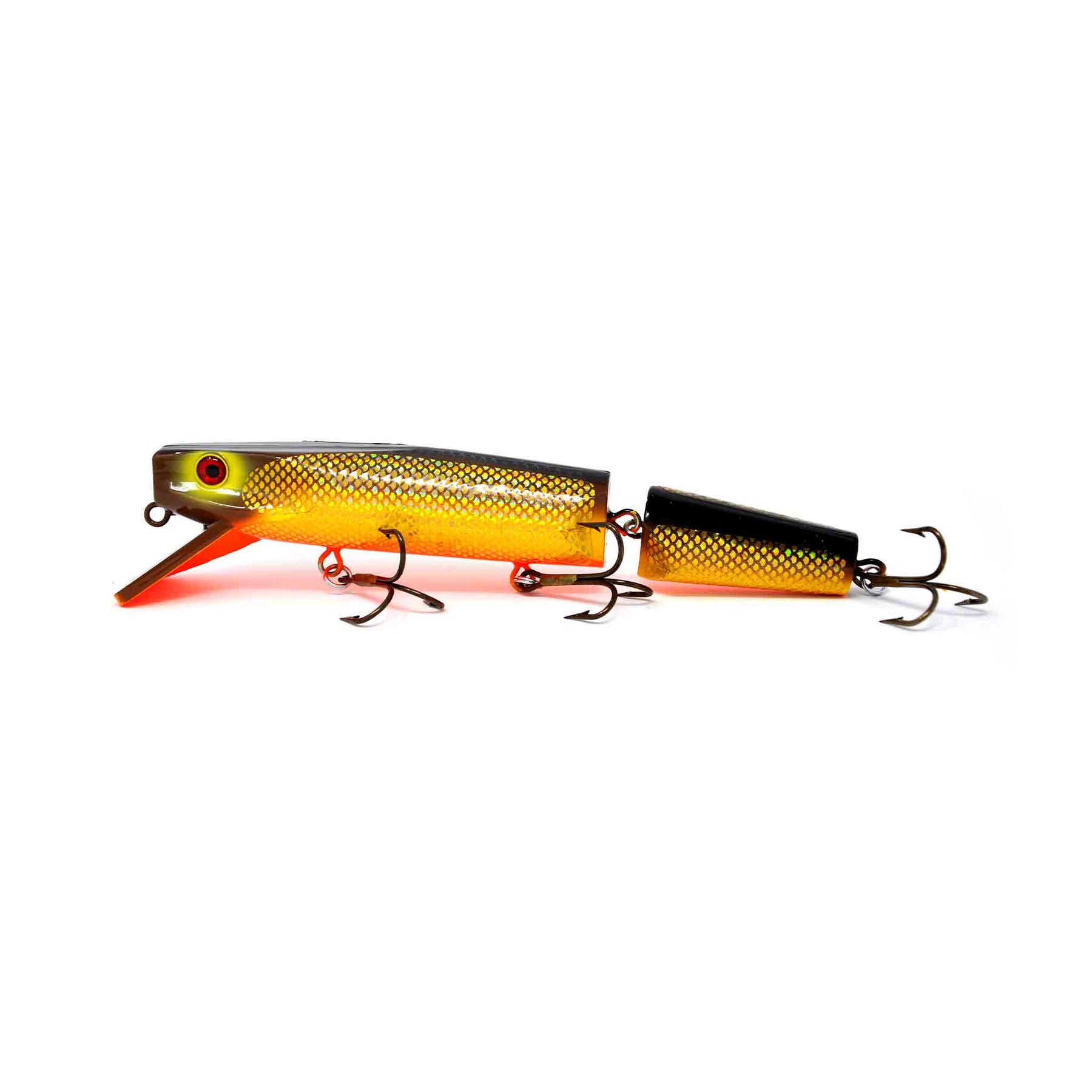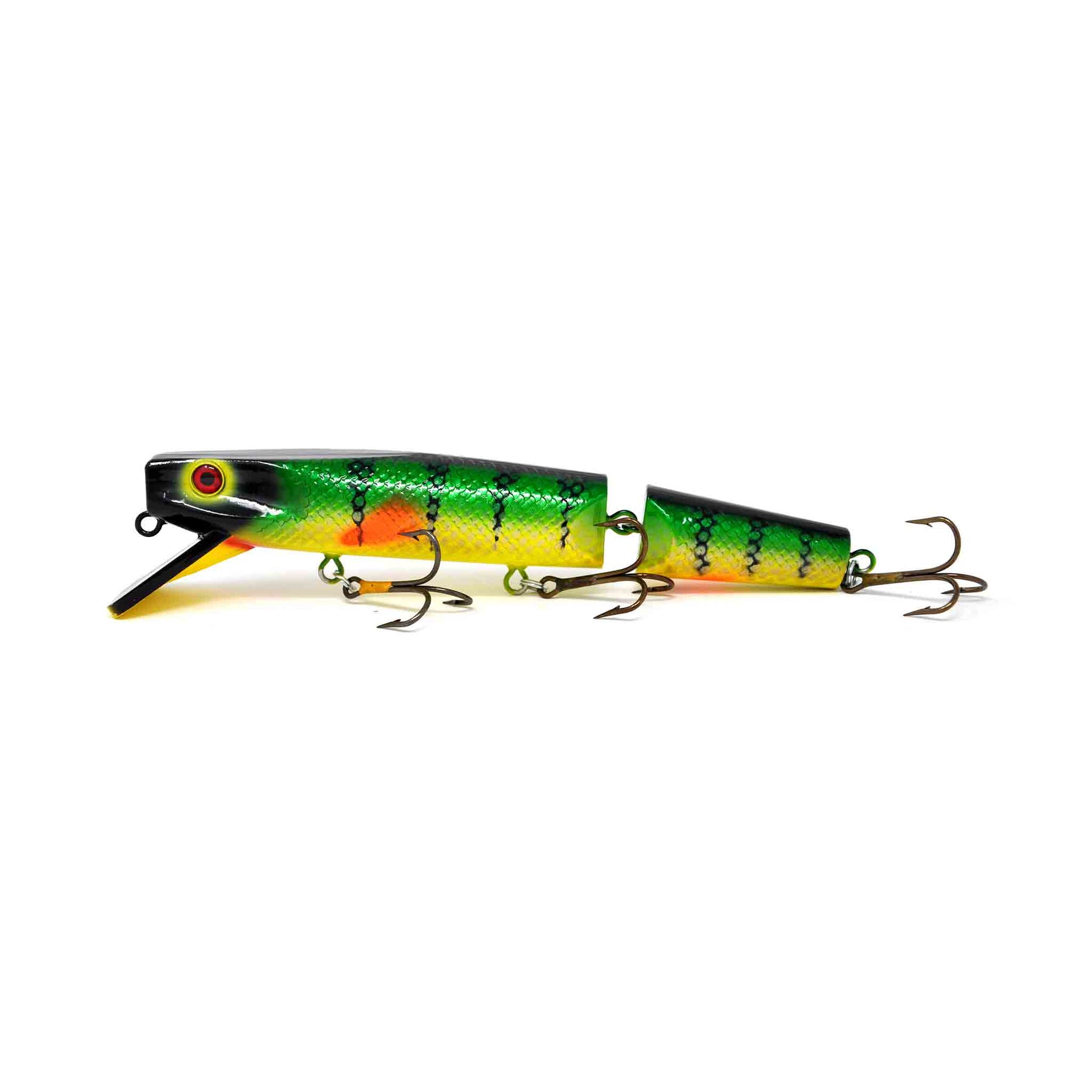 Drifter Tackle Muskie Stalker 10'' Jointed Crankbait
In stock
Pickup available at EZOKO Pike & Musky shop
Usually ready in 4 hours
Drifter Tackle Muskie Stalker 10'' Jointed Crankbait
Black Sucker
EZOKO Pike & Musky shop
Pickup available, usually ready in 4 hours
1025 Rue Notre-Dame
Montréal QC H8S 2C3
Canada
+15146133870
The Drifter Tackle Muskie Stalker 10'' Jointed is a high-speed, shallow-running fishing lure designed to imitate wounded minnows and baitfish. This crankbait for muskies can be either cast or trolled, enabling users to effectively cover large areas of water. The faster the lure is run, the more effective its action becomes.
This particular model is available in a 10-inch version and exhibits a classic profile that works under a wide range of conditions. One of its most distinctive features is the lip design, which provides a large degree of rotation. This rotation "flashes" the belly and sides of the lure to fish lurking below, thus attracting them towards the bait.
The jointed version of this lure, which is the 10-inch model, has a serpentine action that fish find irresistible. The Muskie Stalker 10'' Jointed weighs approximately 4.5 ounces. It can be used in a variety of fishing environments and conditions, making it a versatile addition to any angler's tackle box​.
Features:
Lure weight: 4.5 oz
Lure Length: 10.0 in.
If you're serious about musky trolling lures, the
Muskie Stalker 10'' Jointed
from Drifter Tackle is a must-have in your arsenal. Its realistic wounded minnow action combined with its rotating lip design make it an irresistible target for trophy muskies lurking beneath the surface. With its jointed body and serpentine action, this lure moves through the water with a lifelike motion that is sure to trigger aggressive strikes. Its 10-inch length and durable construction ensure that it can handle the toughest battles with these powerful predators. Whether you're casting from the shore or trolling across vast musky-rich waters, the Muskie Stalker 10'' Jointed delivers results. Its versatility allows you to experiment with different retrieval speeds and depths to find what works best in any given situation. Don't settle for generic lures when targeting one of the most challenging game fish out there. Invest in the Drifter Tackle Muskie Stalker 10'' Jointed and experience the thrill of landing trophy muskies like never before. Upgrade your tackle box today!
...Read More >
Lure length: 10.0 in.
Lure Weigth: 4.5 oz
Color
Picture
Price
Stock
Add to cart button

$30.00

$30.00




$30.00

Hurry up, just 1 on the floor.

$30.00




Hurry up, just 1 on the floor.

$30.00

$30.00




$30.00

$30.00




$30.00

$30.00



});