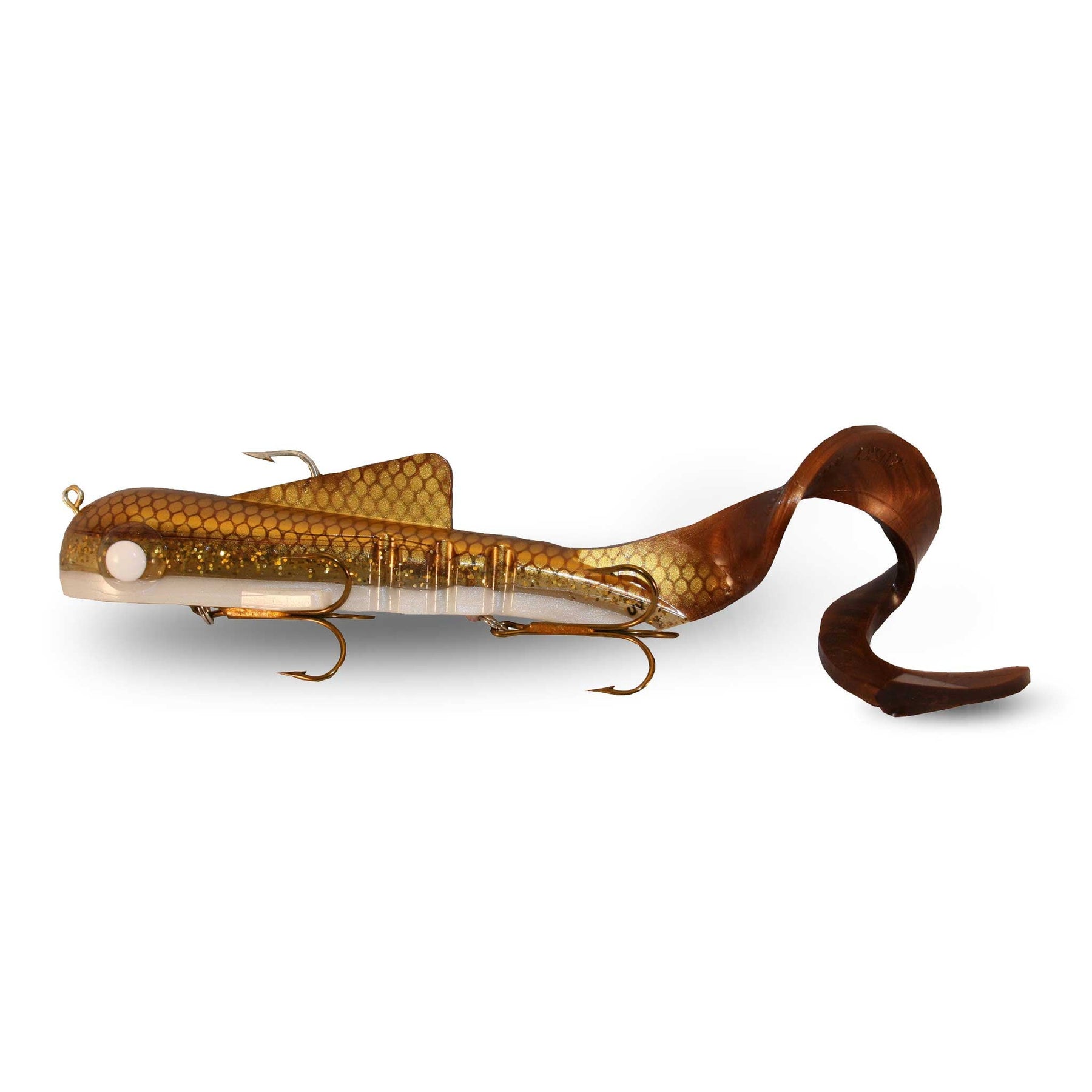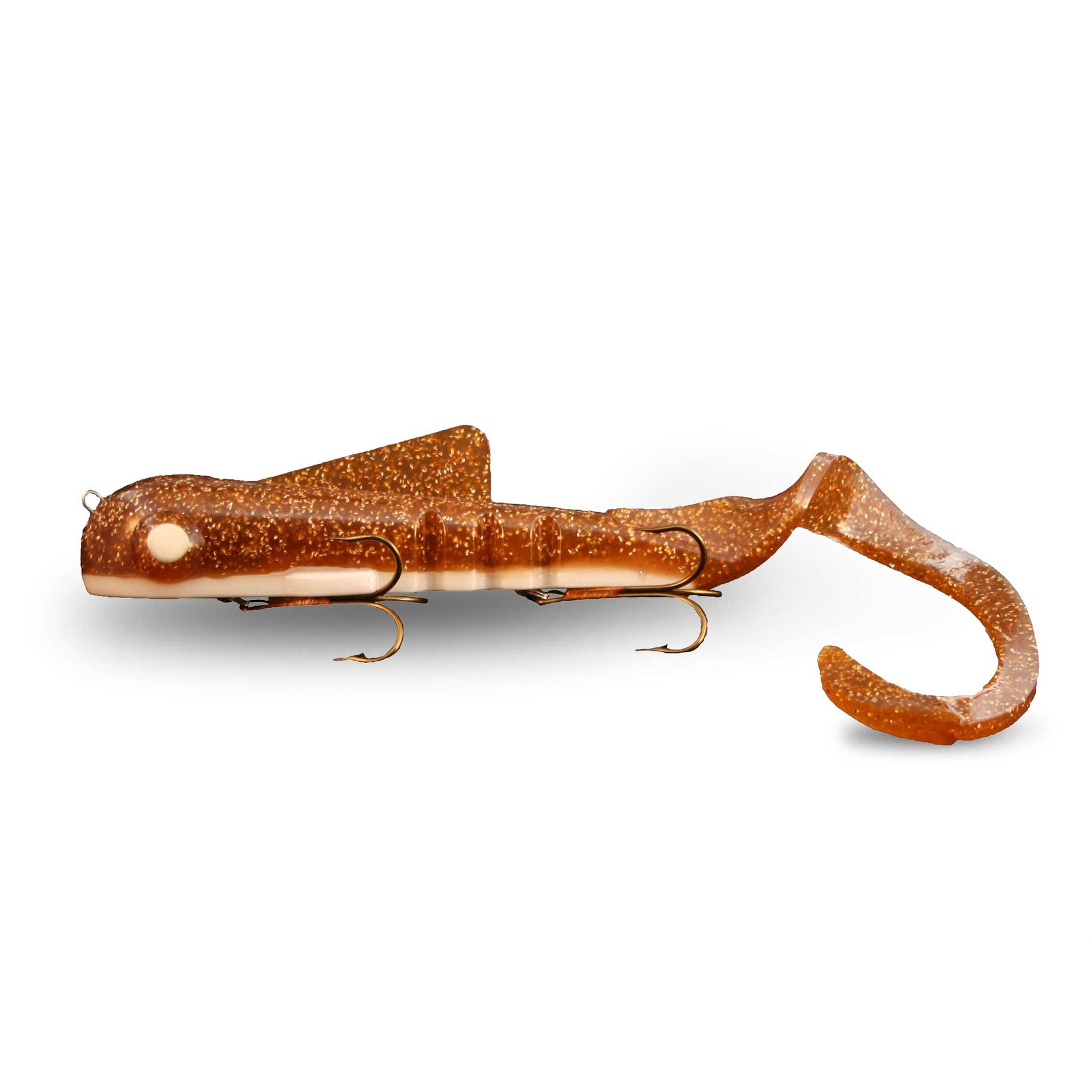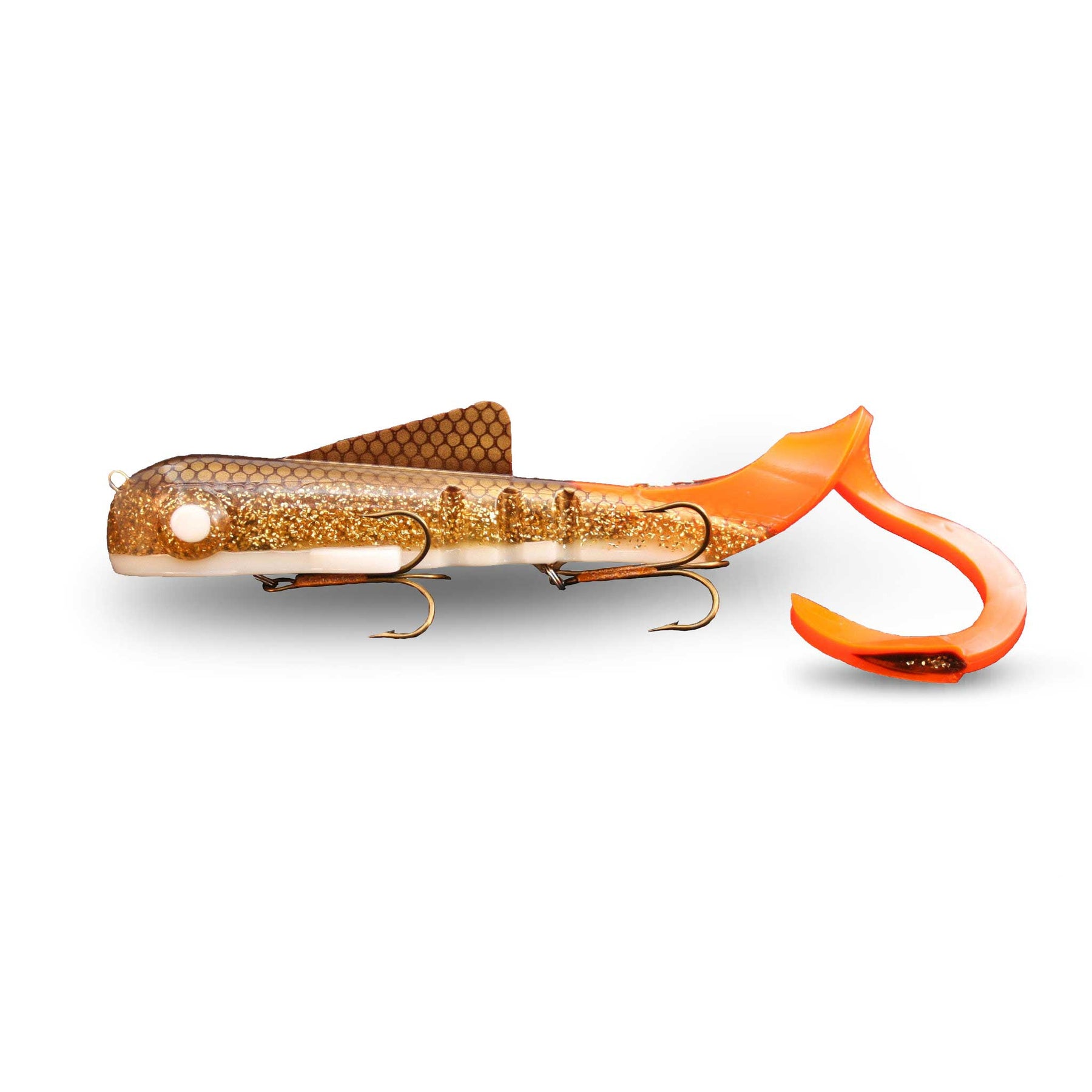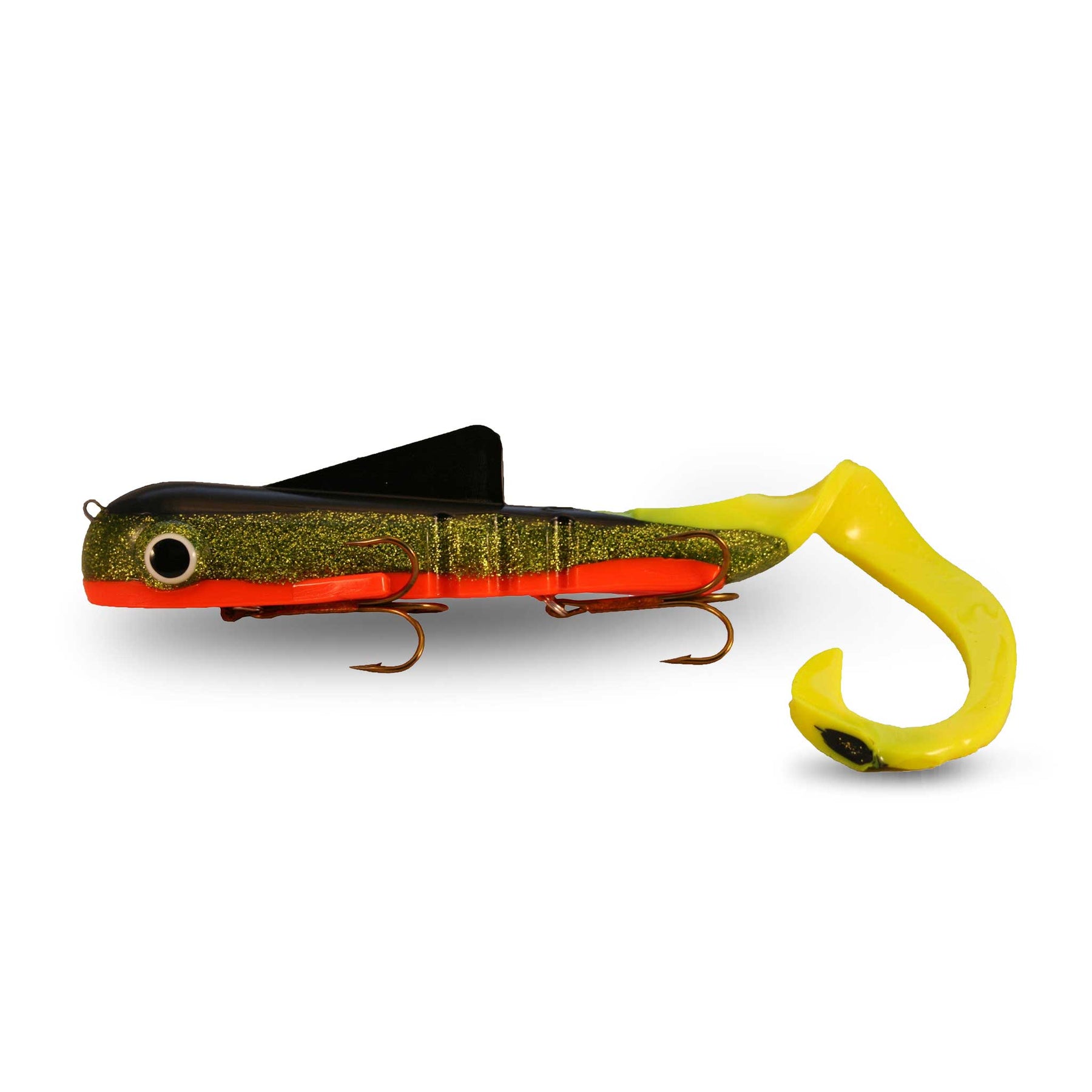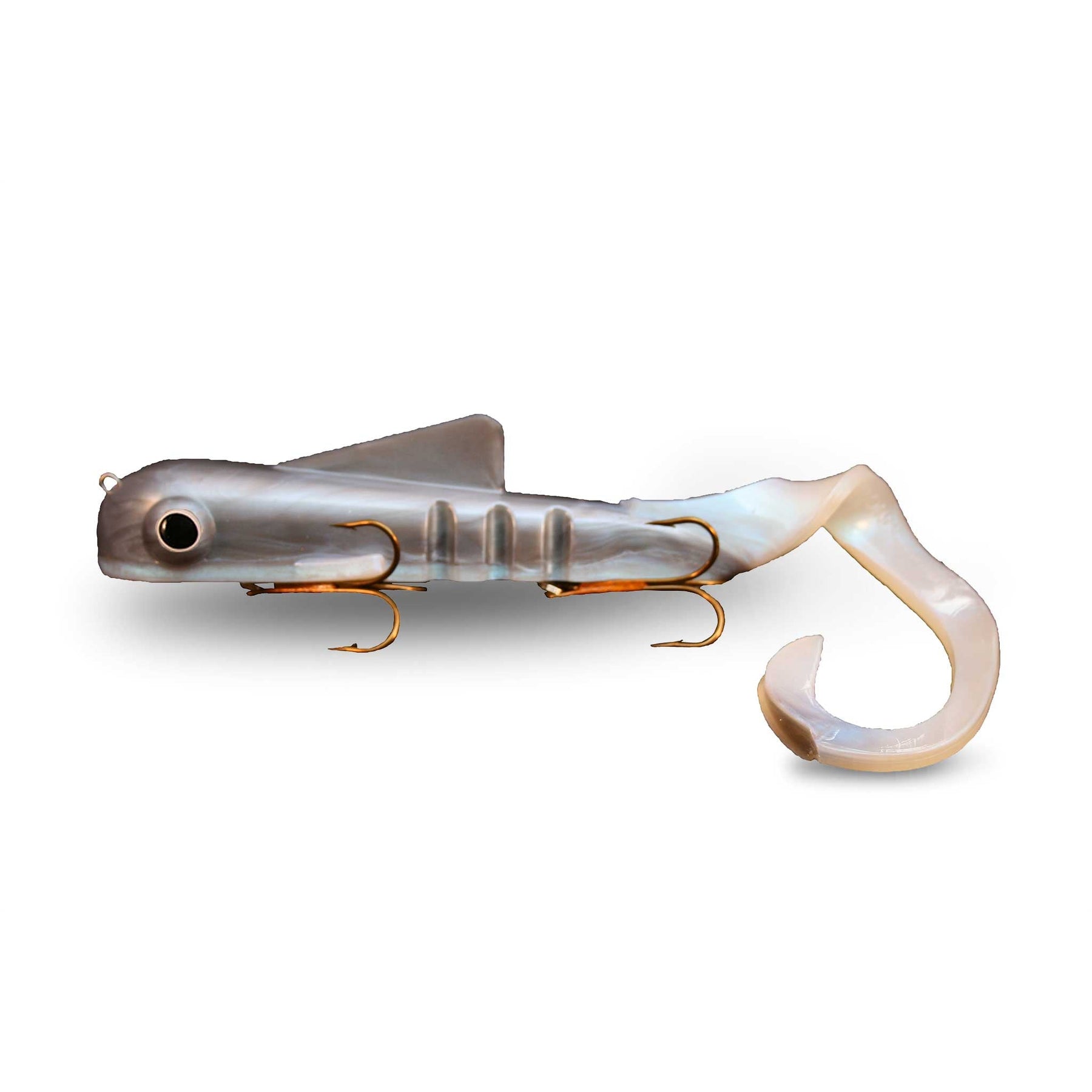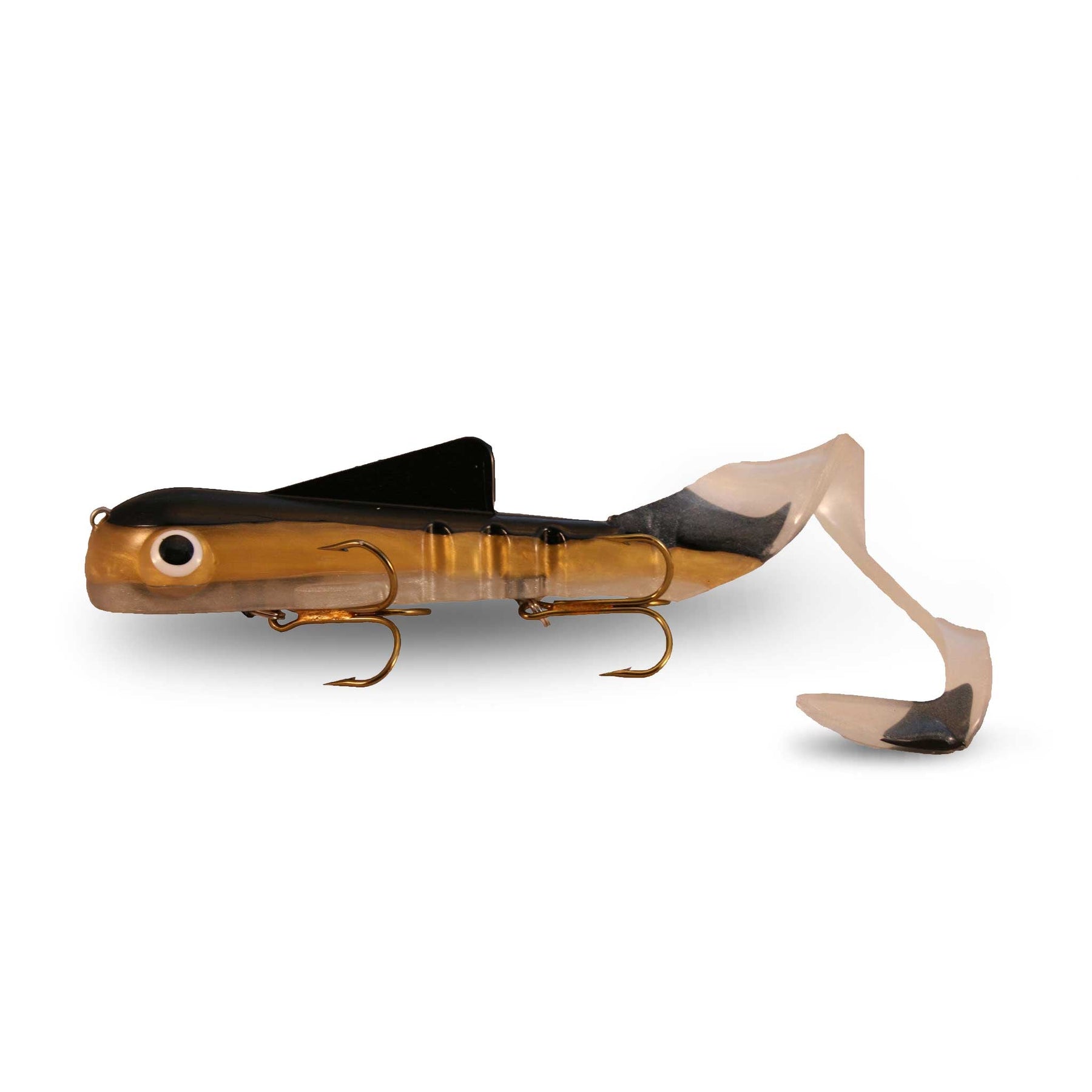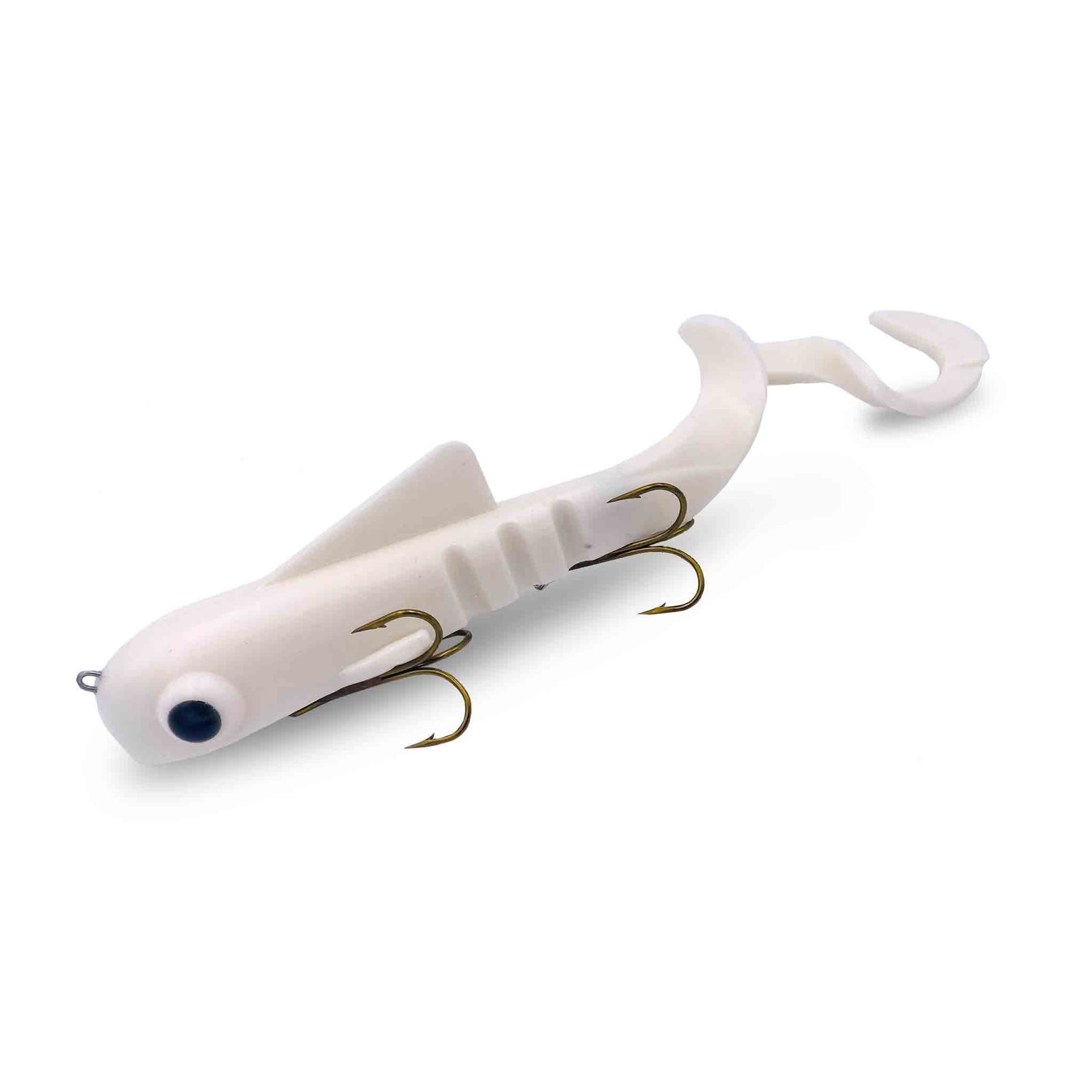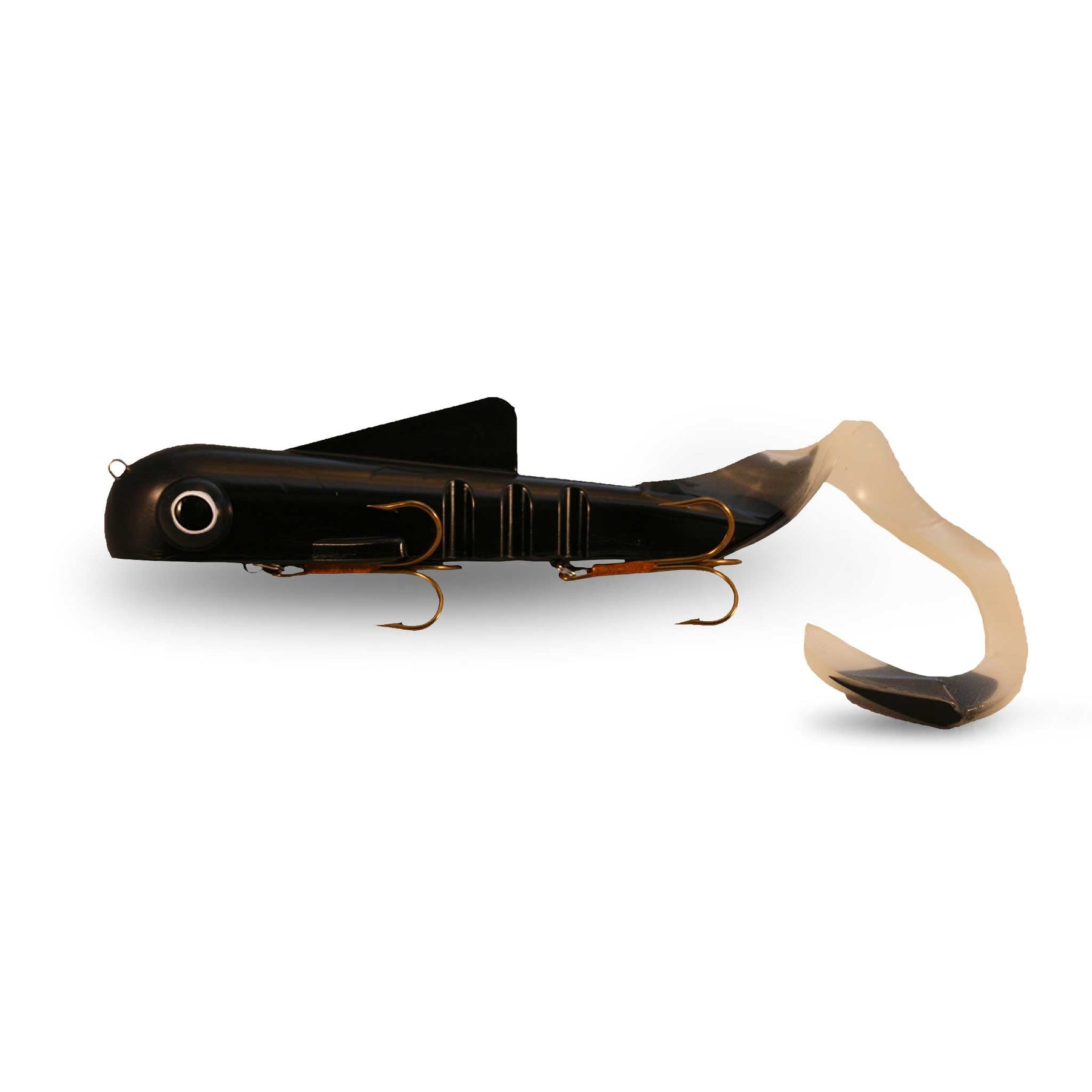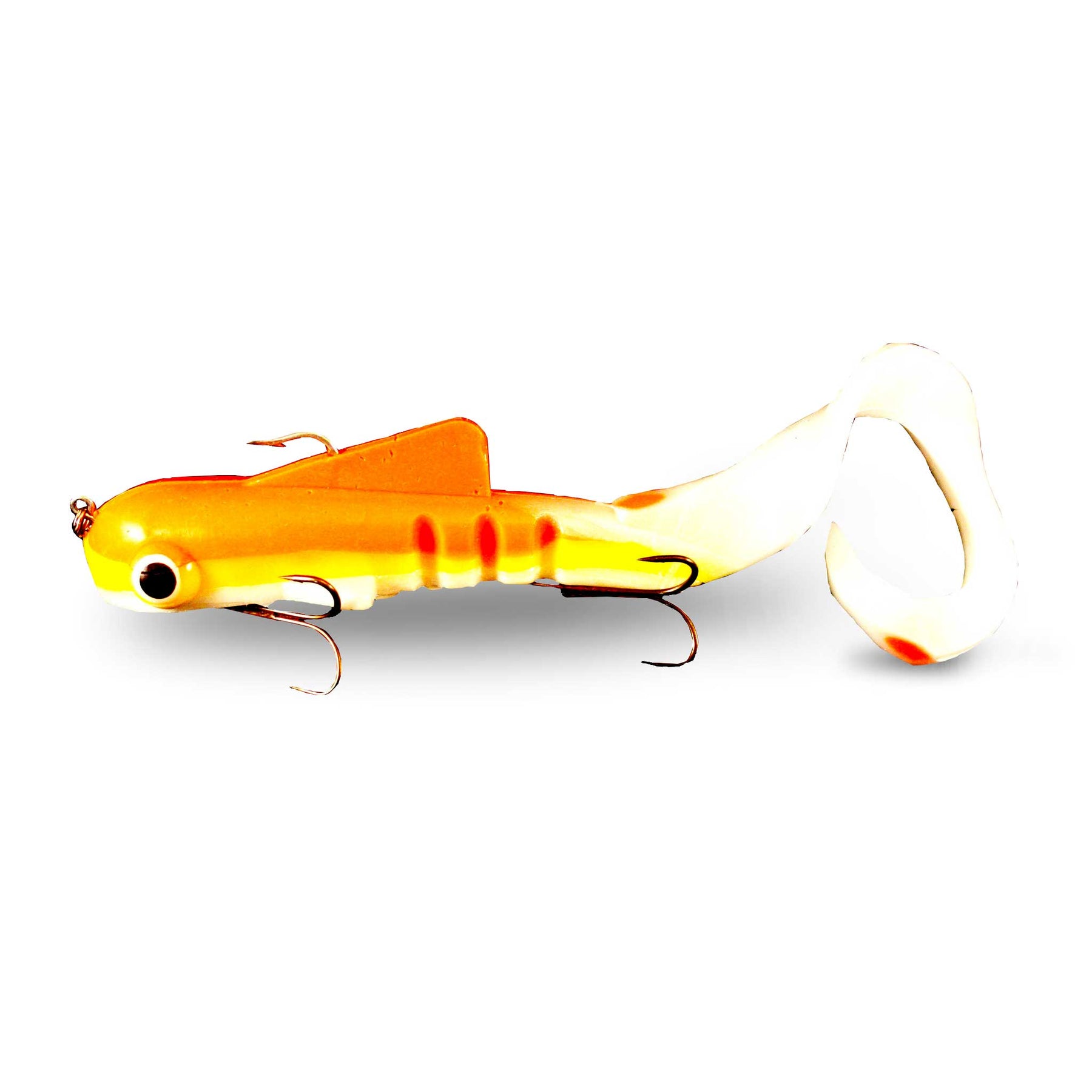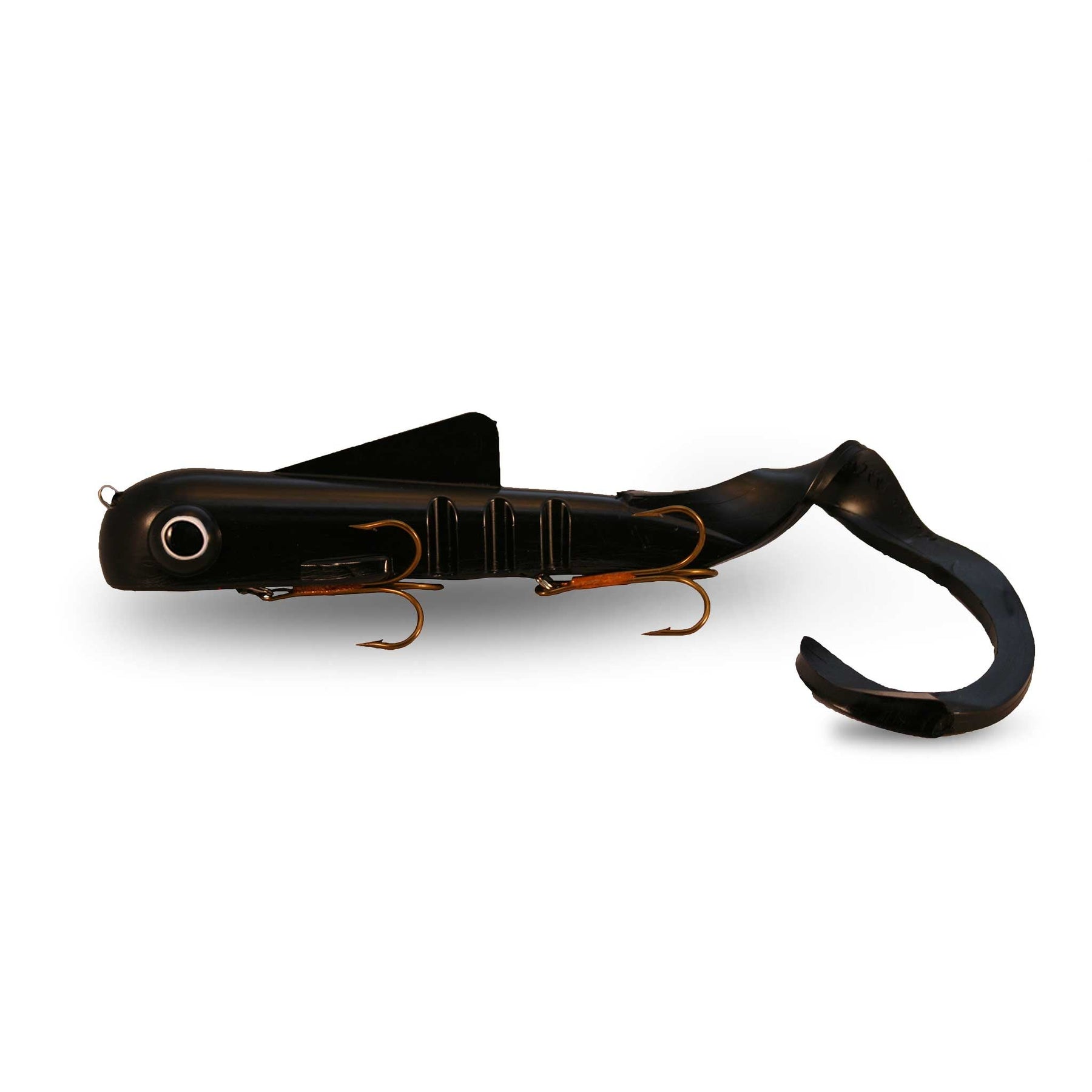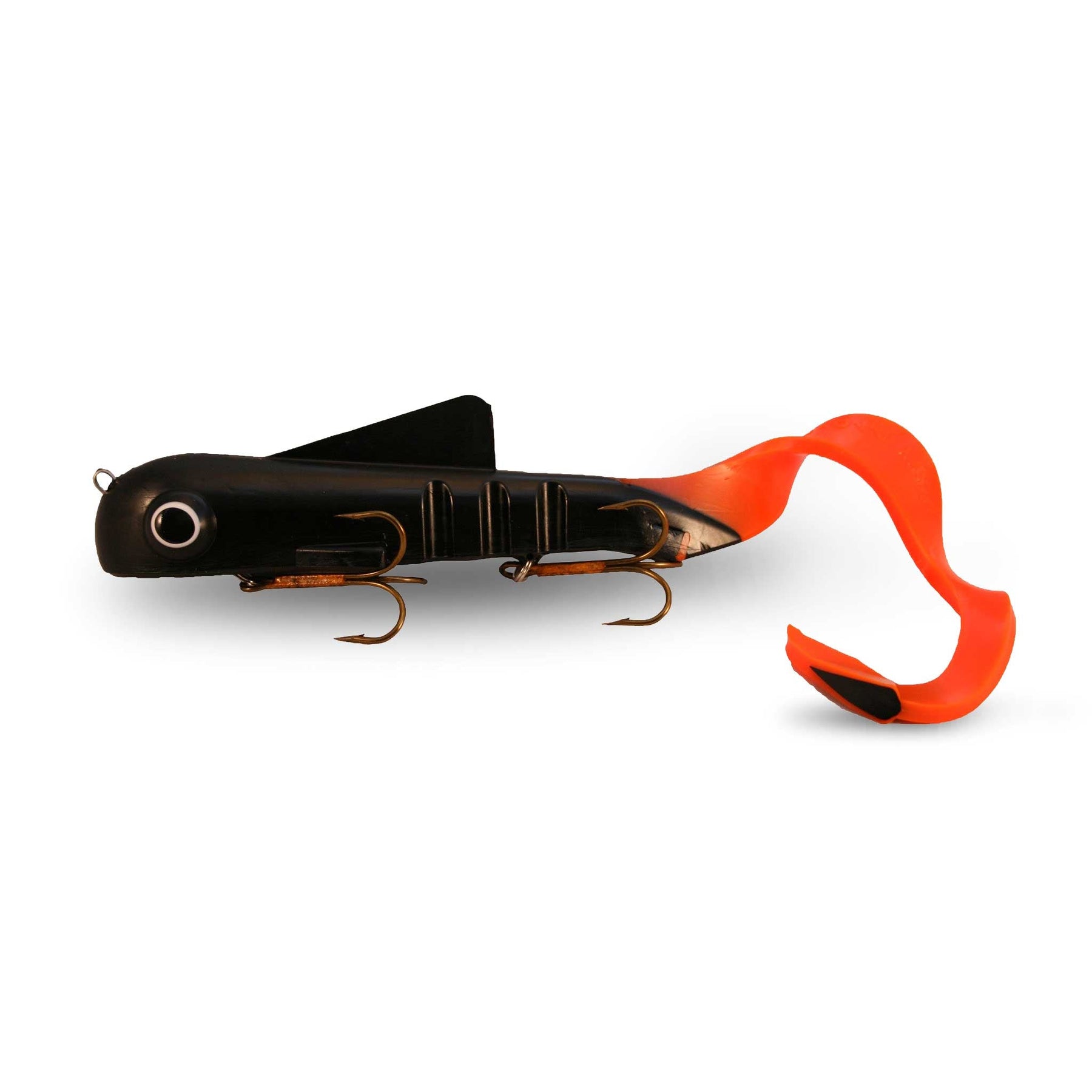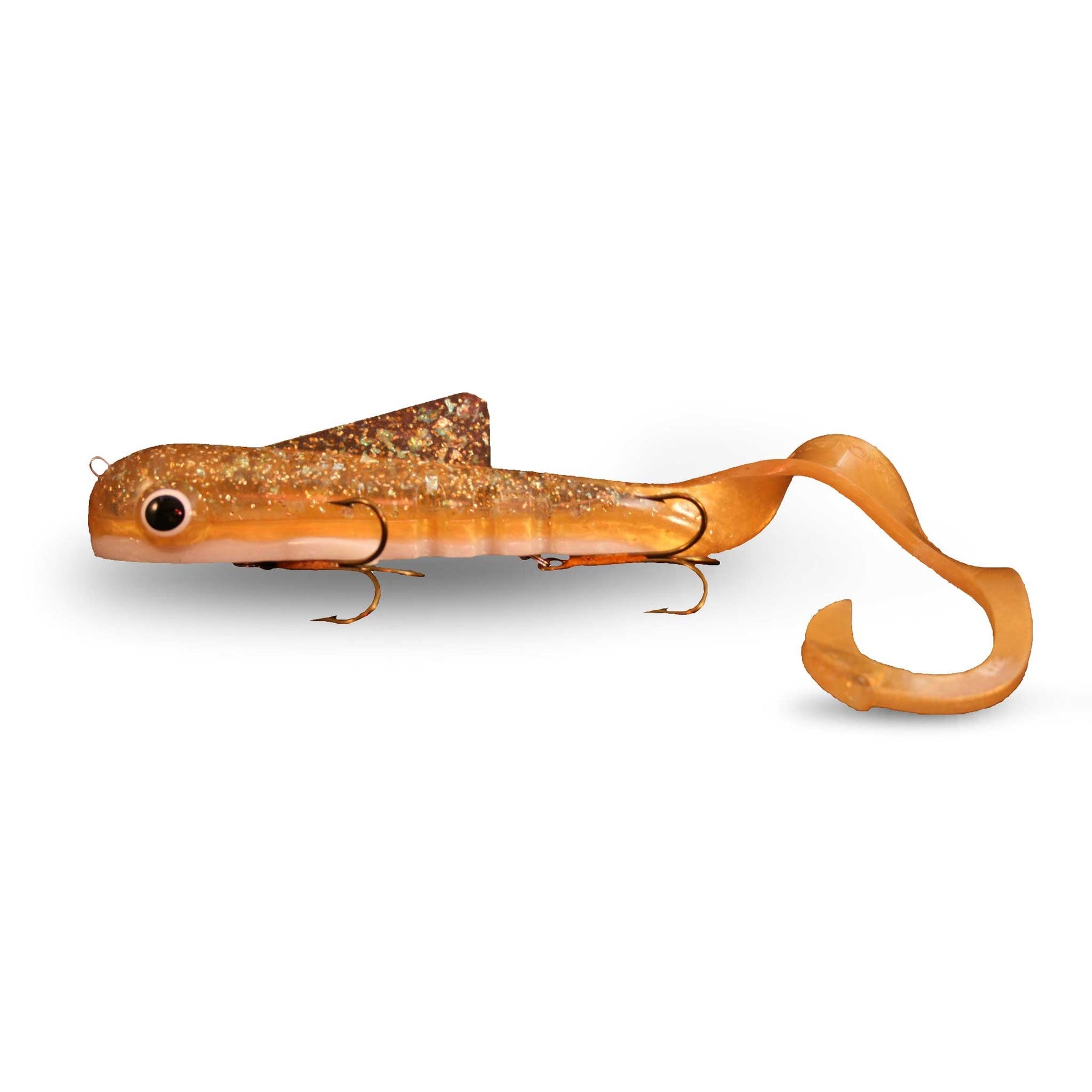 Musky Innovations Regular Bull Dawg
Color:
UV Brown Tail Walleye
Only 2 units left
Pickup available at EZOKO Pike & Musky shop
Usually ready in 4 hours
Musky Innovations Regular Bull Dawg
UV Brown Tail Walleye
EZOKO Pike & Musky shop
Pickup available, usually ready in 4 hours
1025 Rue Notre-Dame
Montréal QC H8S 2C3
Canada
+15146133870
The Musky Innovations Regular Bull Dawg is the ultimate soft jerk/swimbait for serious musky and pike anglers. Crafted with precision, this lure has been a game-changer since its inception in 1993. With its versatility and exceptional performance, it has become a favorite among anglers seeking thrilling fishing experiences.
Whether you prefer straight cranking, jerking, twitching, or trolling, the Bull Dawg delivers exceptional results. A popular technique is to rip the bait with a rod sweep, then pause and repeat - often resulting in strikes during the pause. In warm water, use a faster pace, while in cold water, slow it down. When you feel anything different, set the hook hard!
The power of the Bull Dawg lies in its ability to displace water and its irresistible "feel" to fish. Unlike other lures, muskies cannot get conditioned to Bull Dawgs. As passionate anglers will tell you, there's no wrong way to fish a Bull Dawg - simply throw it out, work it in, and hold on tight!
Product Details:
Lure weight: 4.5 oz
Lure length: 9.0 in.
Rest assured that every Regular Bull Dawg comes equipped with two high-quality 3/0 treble hooks for maximum hooking potential.
Remember: When targeting trophy muskies and pikes, trust only the best - Musky Innovations' Regular Bull Dawg.
...Read More >
Lure length: 9.0 in.
Lure Weigth: 4.5 oz
Color
Picture
Price
Stock
Add to cart button

Color

UV Brown Tail Walleye


$27.00

$27.00




$27.00

$27.00




$27.00

$27.00




$27.00

$27.00




$27.00

$27.00




$27.00

$27.00




$27.00

$27.00




$27.00

$27.00




$27.00

$27.00




$27.00

$27.00




$27.00

$27.00




$27.00

$27.00




$27.00

$27.00




$27.00

$27.00




$27.00

$27.00




$27.00

$27.00



});