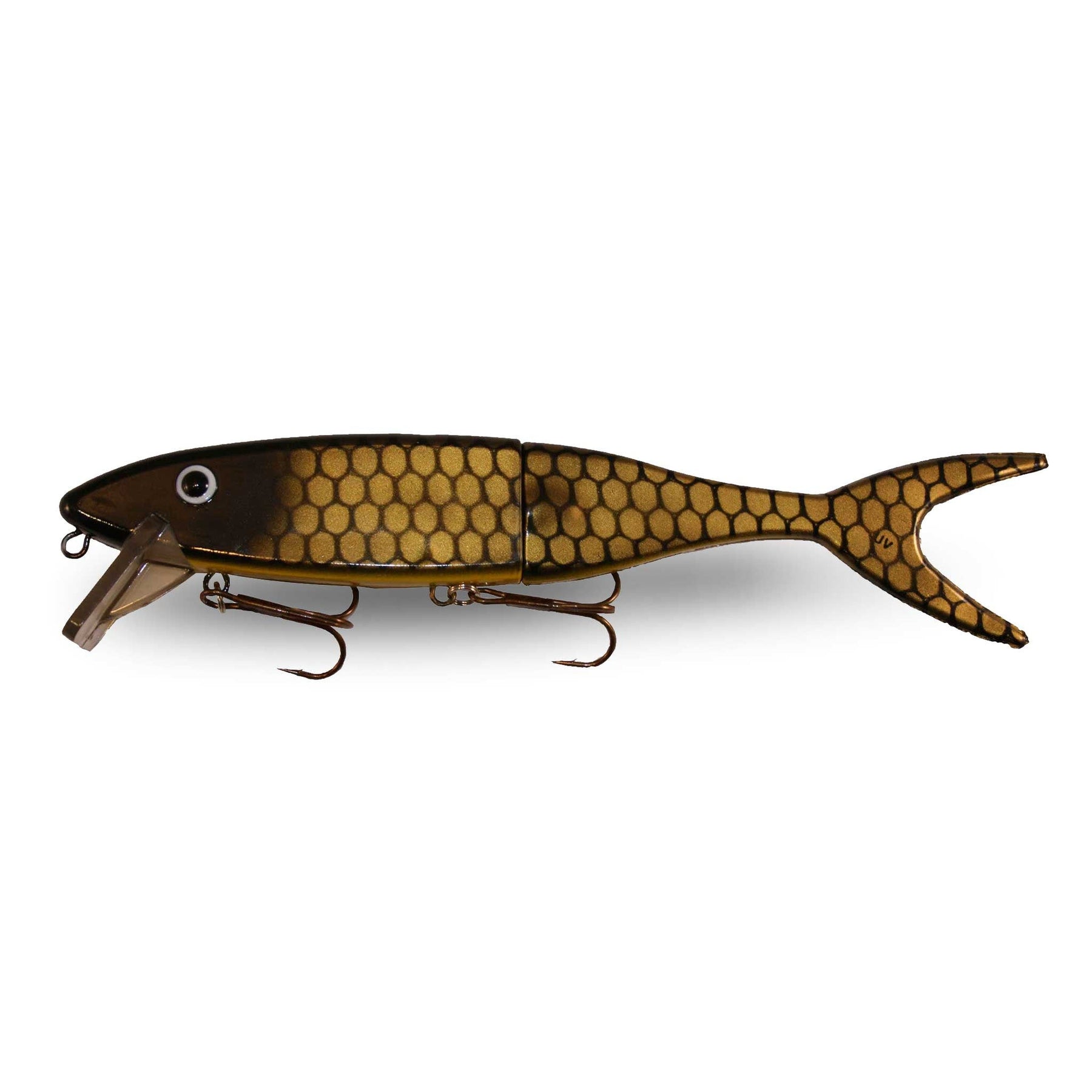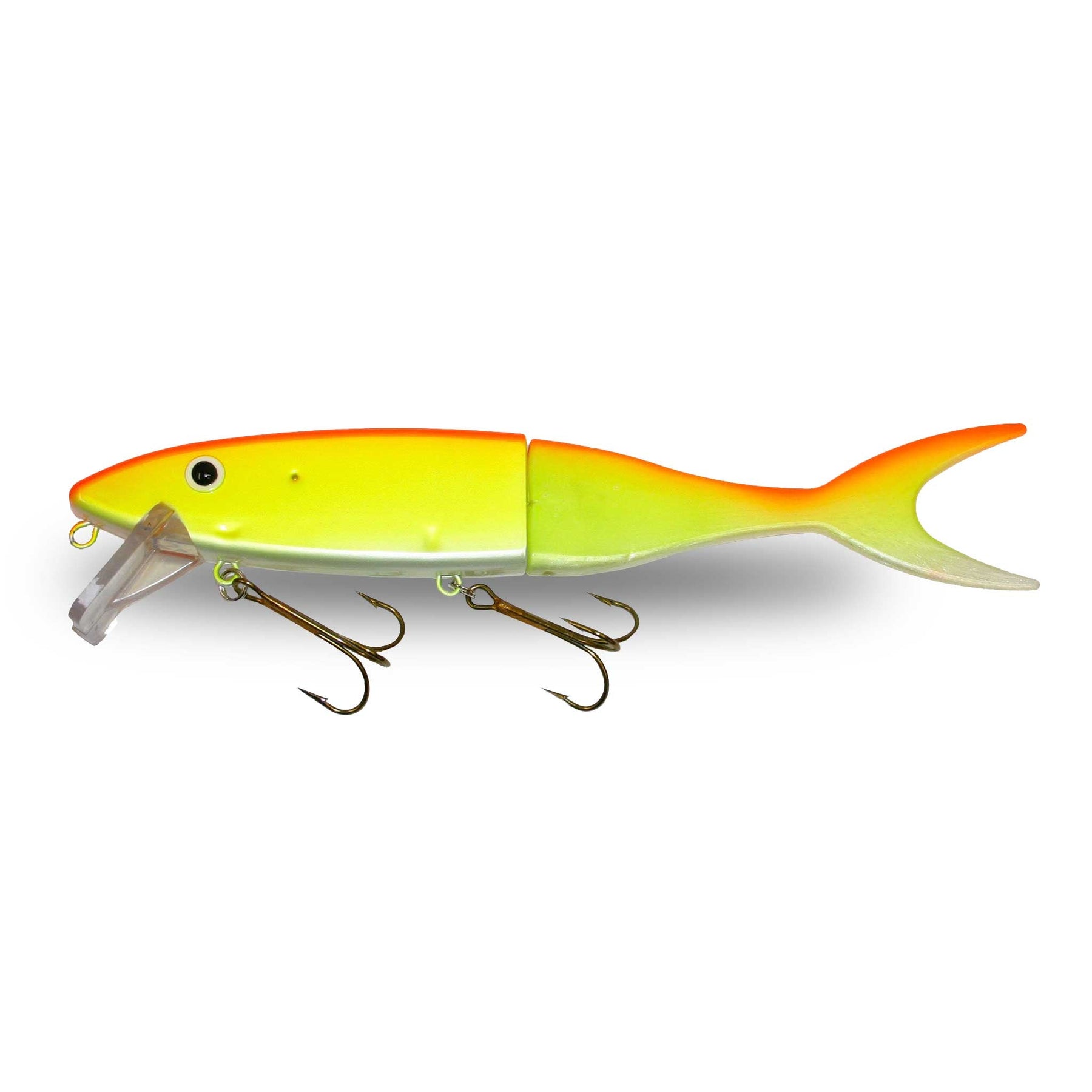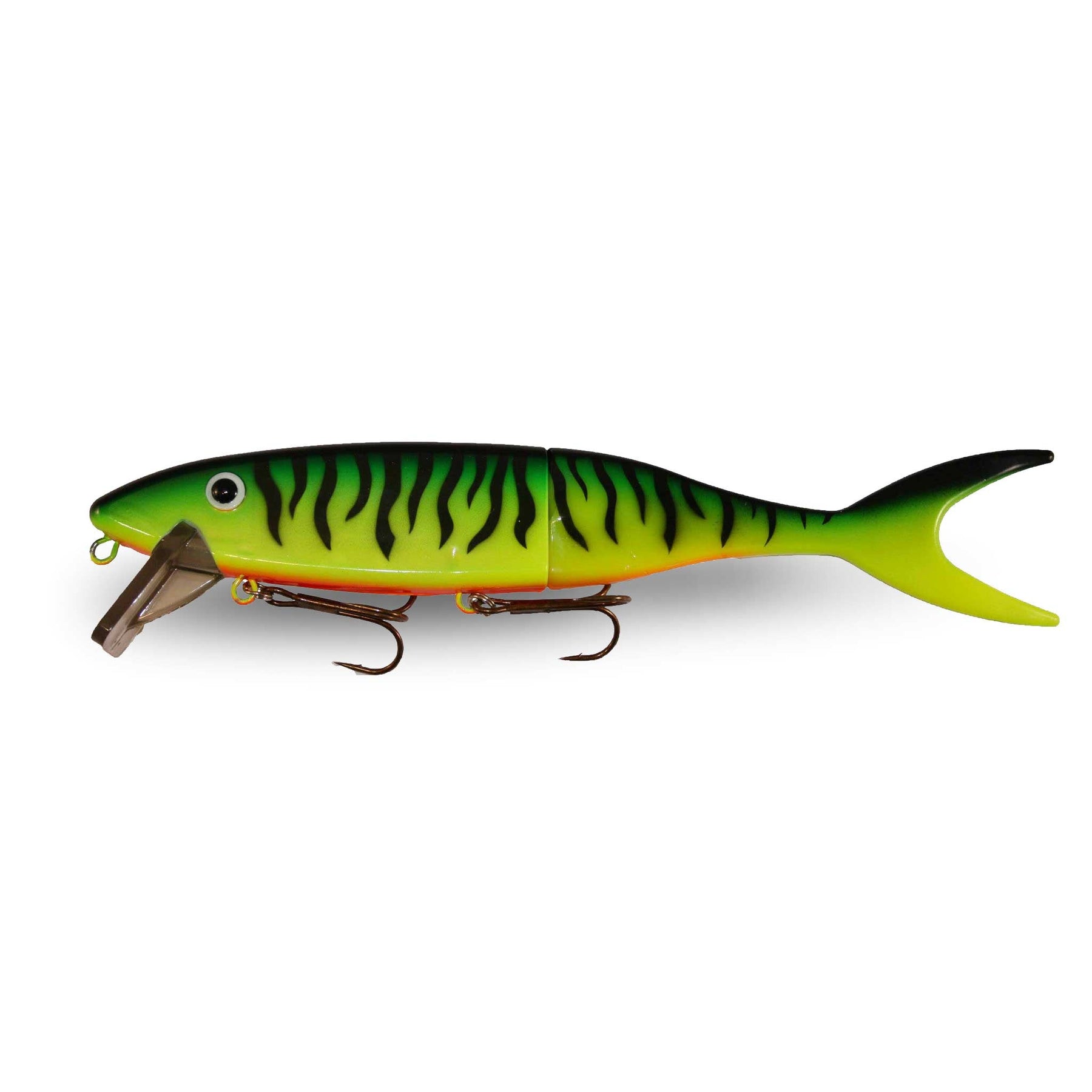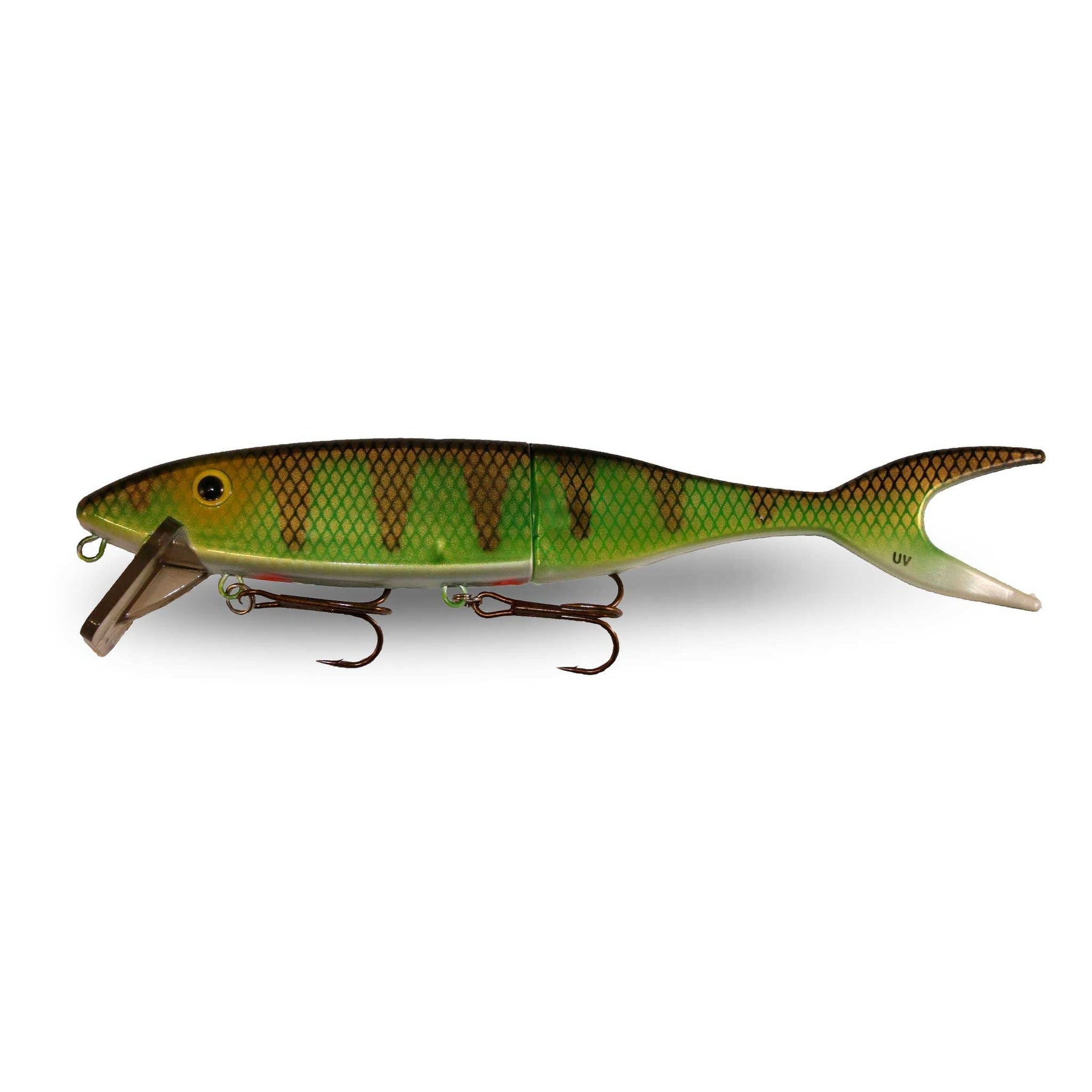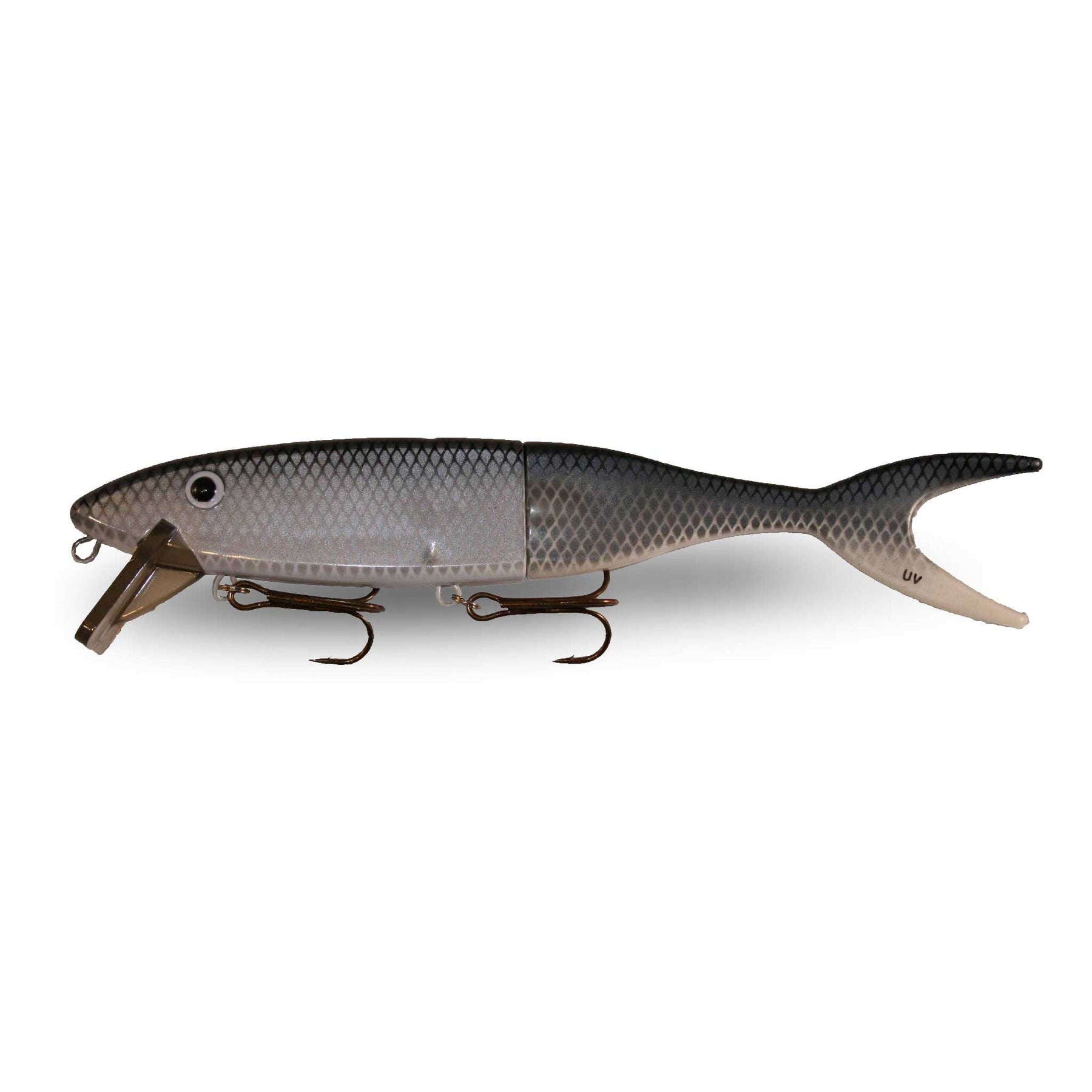 Musky Innovations Magnum Shallow Invader Crankbait
In stock
Pickup available at EZOKO Pike & Musky shop
Usually ready in 4 hours
Musky Innovations Magnum Shallow Invader Crankbait
UV Golden Sucker
EZOKO Pike & Musky shop
Pickup available, usually ready in 4 hours
1025 Rue Notre-Dame
Montréal QC H8S 2C3
Canada
+15146133870
The Musky Innovations Magnum Shallow Invader Crankbait is a game-changer for serious musky anglers. With its unique hybrid construction, this crankbait combines the best of both worlds. The front half is made of hard plastic, while the back half features a soft plastic replaceable tail, creating an irresistible swimming action that sets it apart from other crankbaits on the market.
Whether you prefer casting or trolling, the Shallow Invader delivers exceptional performance. Even at high speeds, this bait stays stable and won't blow out, giving you the confidence to navigate any water conditions. It runs at depths of 3'-6', depending on your speed, line diameter, and technique. Plus, when casted, it can be expertly worked as a twitch bait.
Designed to Conquer Big Mammas in Shallow Areas
The Magnum Shallow Invader is specifically crafted to entice even the largest and most selective trophy muskies lurking in shallow waters. Its size and lifelike action are guaranteed to grab their attention and trigger aggressive strikes like never before.
Unmatched Durability and Reliability
Hybrid construction with hard plastic front and replaceable soft plastic tail
Weighing in at 4.5 oz, this heavyweight crankbait ensures optimal stability and control in rough conditions.
Lure length measures 13.0 inches, providing an enticing target that muskies simply can't resist.
Fitted with two durable 7/0 treble hooks, ensuring solid hooksets even with aggressive strikes.
When it comes to musky trolling lures, the Musky Innovations Magnum Shallow Invader Crankbait is a top choice among experienced anglers. Don't miss out on this premium bait that increases your chances of landing that coveted trophy catch. Upgrade your tackle box with the Magnum Shallow Invader and experience fishing like never before.
...Read More >
Lure length: 13.0 in.
Lure Weigth: 4.5 oz
Color
Picture
Price
Stock
Add to cart button

$35.00

$35.00




$35.00

Hurry up, just 1 on the floor.

$35.00




Hurry up, just 1 on the floor.

$35.00

$35.00




$35.00

$35.00




$35.00

Hurry up, just 1 on the floor.

$35.00




Hurry up, just 1 on the floor.

$35.00

$35.00




$35.00

$35.00




$35.00

$35.00



});