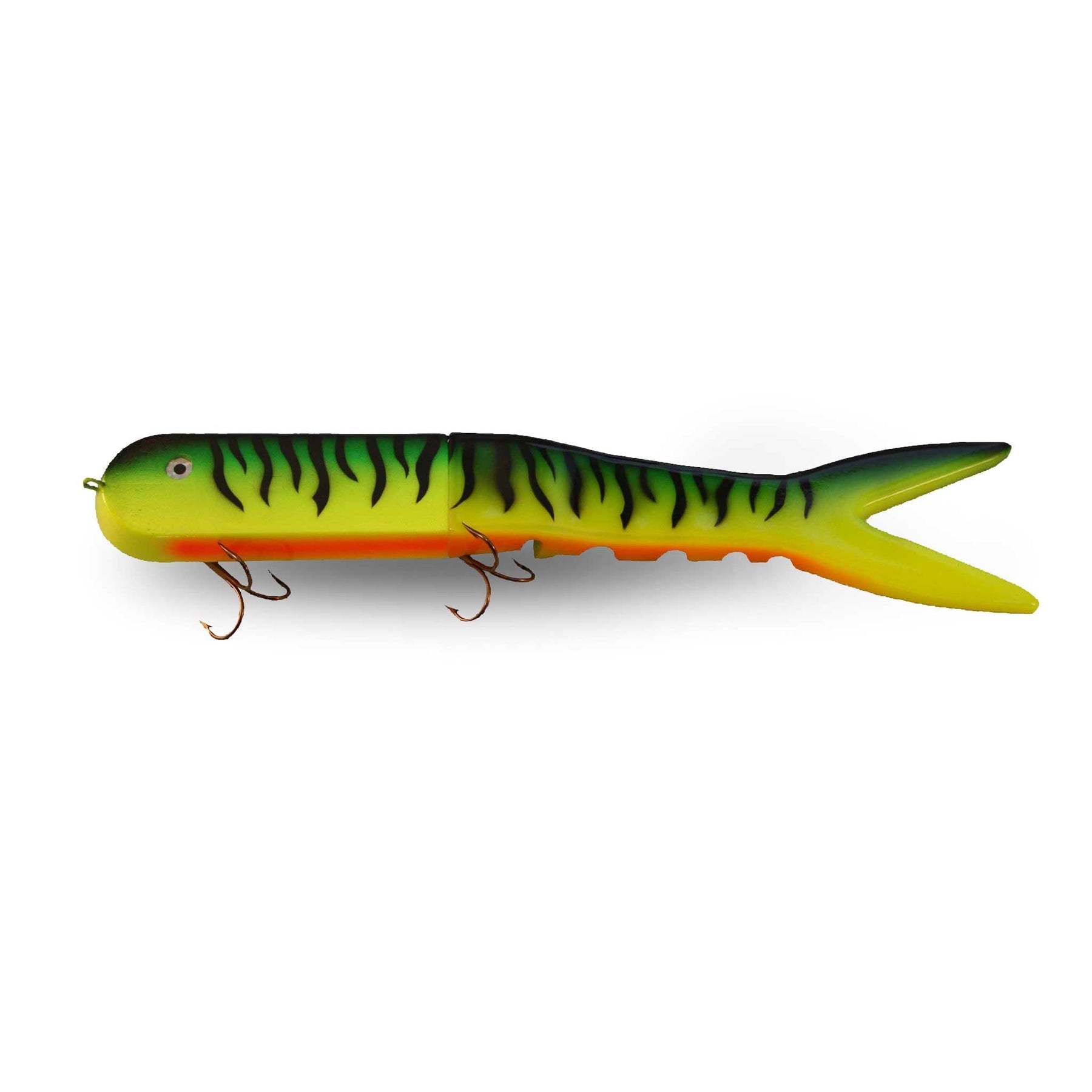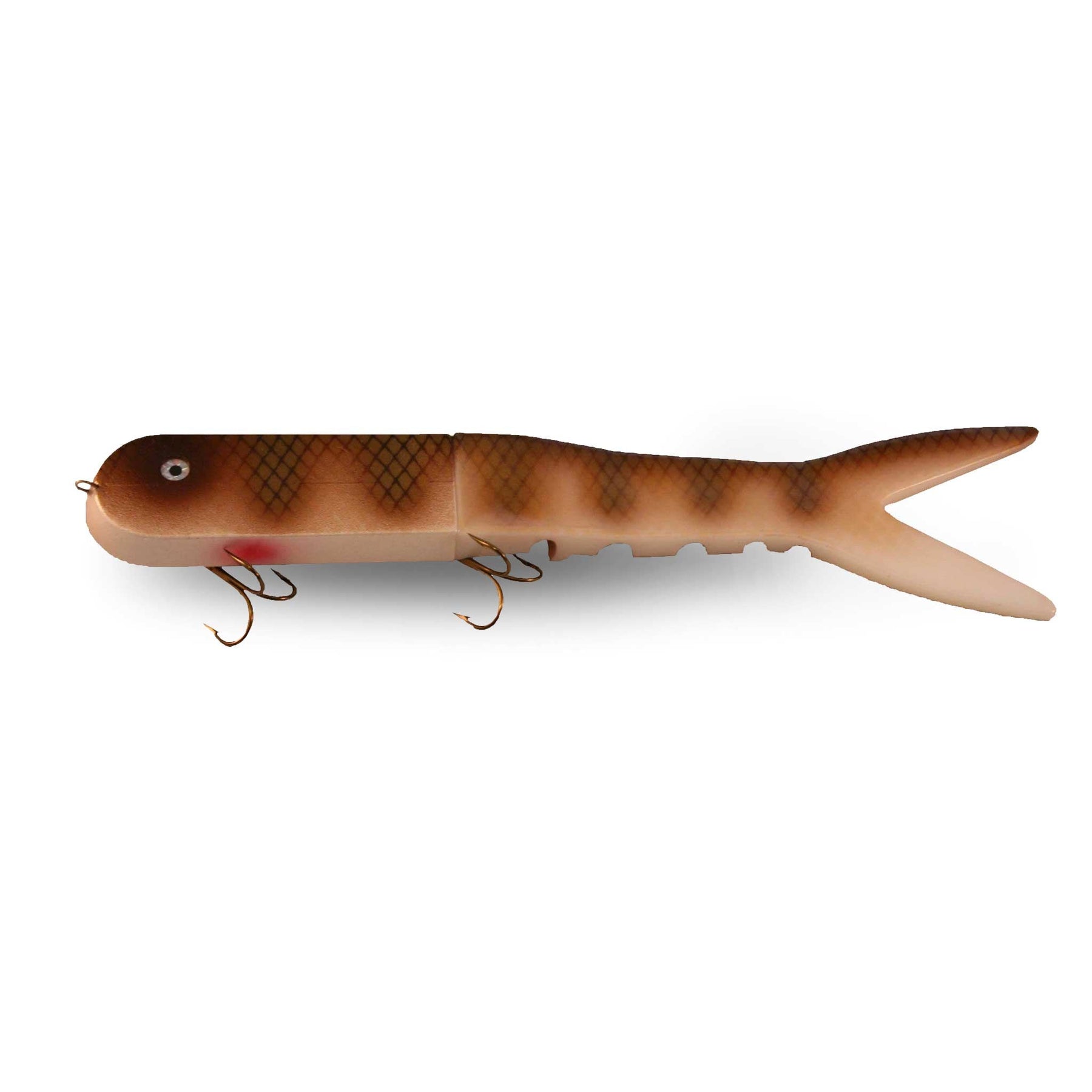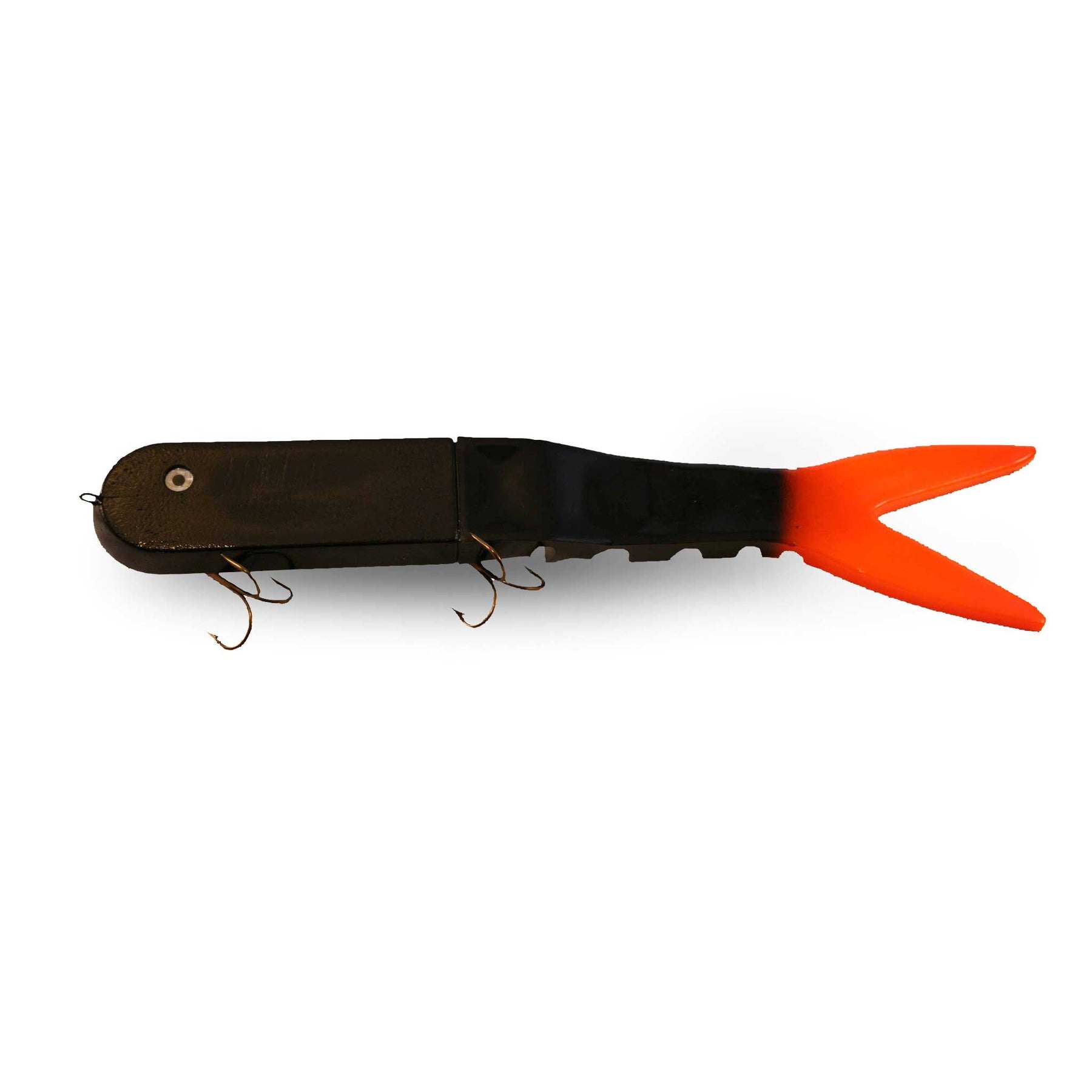 Musky Innovations Dyin' Dawg Jerkbait
Only 1 unit left
Pickup available at EZOKO Pike & Musky shop
Usually ready in 4 hours
Musky Innovations Dyin' Dawg Jerkbait
Fire Tiger
EZOKO Pike & Musky shop
Pickup available, usually ready in 4 hours
1025 Rue Notre-Dame
Montréal QC H8S 2C3
Canada
+15146133870
The Musky Innovations Dyin' Dawg is the ultimate jerkbait for muskies. This hybrid lure features a solid hard plastic front half and a replaceable soft plastic tail, making it truly one-of-a-kind. But what sets it apart is its incredible action.
With every pull, the tail of the Dyin' Dawg ungulates up and down, mimicking the movement of a dying fish. This unique action entices even the most wary muskies, resulting in powerful strikes that will leave you breathless. Whether you're an intermediate or advanced angler, this jerkbait is designed to take your musky fishing experience to new heights.
The Perfect Presentation
Cast out the Dyin' Dawg and rip it down with one or two pulls to create an irresistible swimming motion.
Pause after each pull and use light taps to simulate a wounded fish, triggering aggressive strikes.
This 4.6 oz jerkbait measures 13.5 inches in length, offering a substantial profile that attracts trophy-sized muskies. It suspends with a slow rise, making it ideal for enticing neutral fish to strike. Plus, its tail is replaceable, ensuring long-lasting durability.
Rest assured that the Dyin' Dawg comes equipped with one 5/0 treble hook in the front and one 3/0 treble hook in the back for maximum hooking potential. So get ready to experience unmatched success on your next musky fishing adventure with the Musky Innovations Dyin' Dawg jerkbait - the go-to choice for serious musky anglers.
...Read More >
Lure length: 13.5 in.
Lure Weigth: 4.6 oz
});