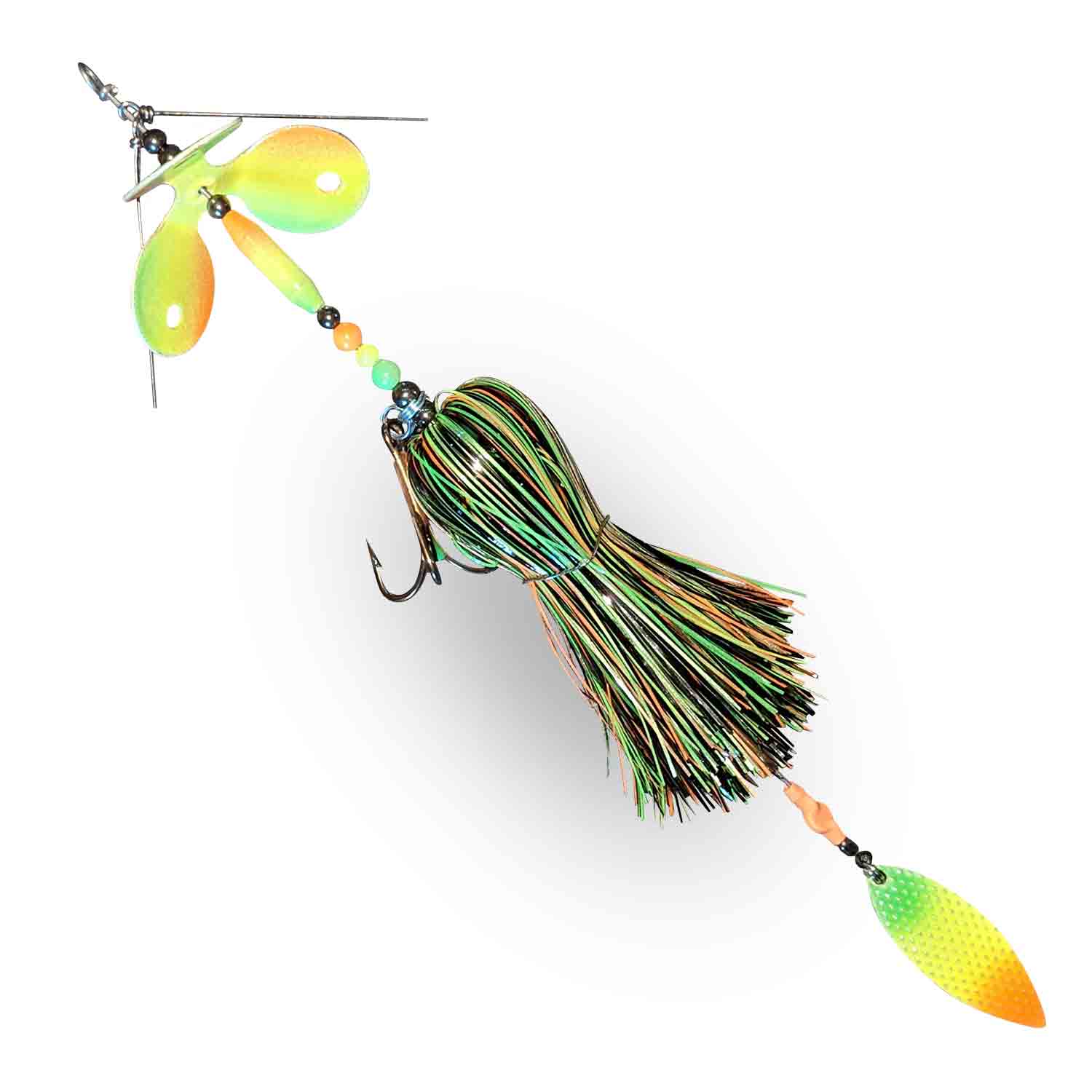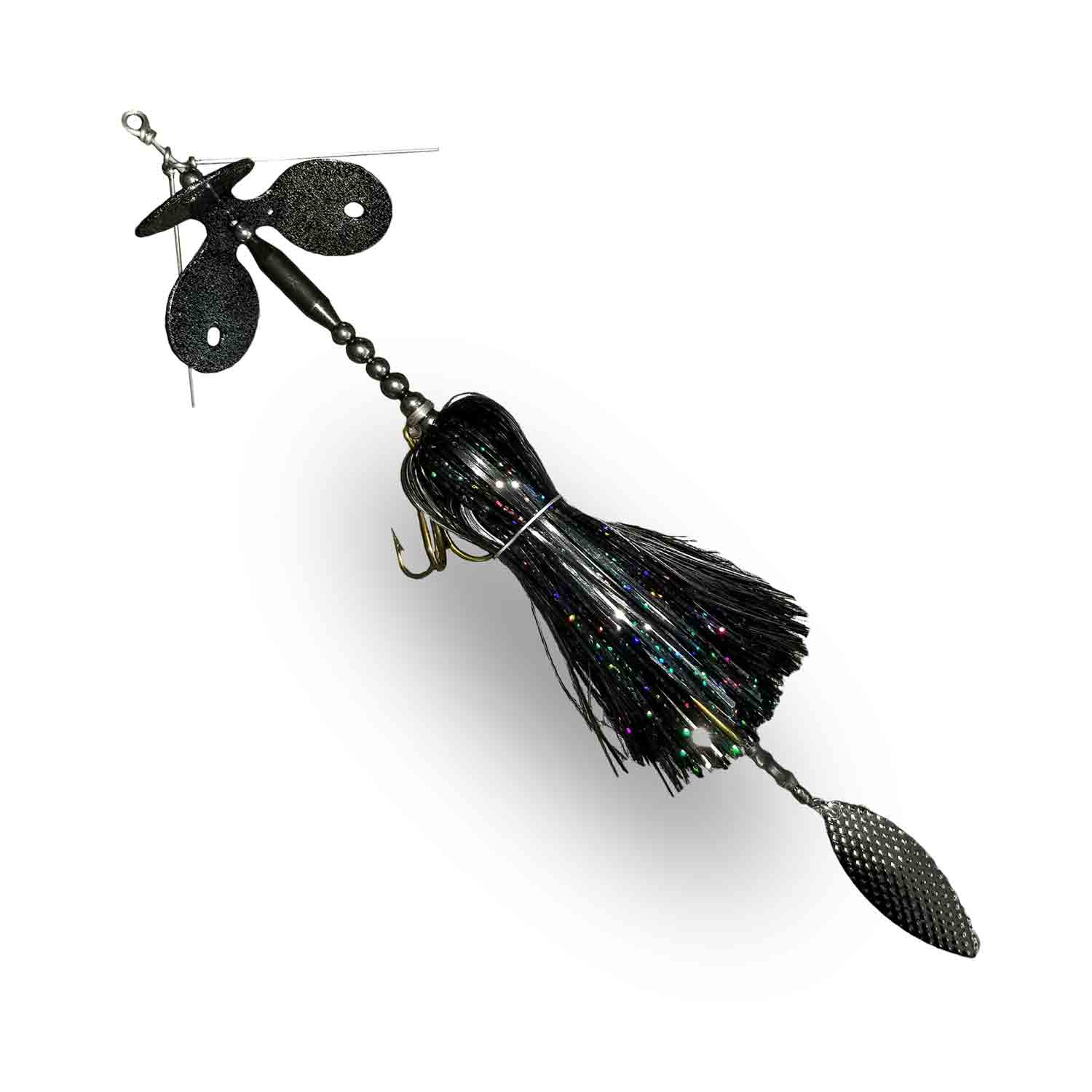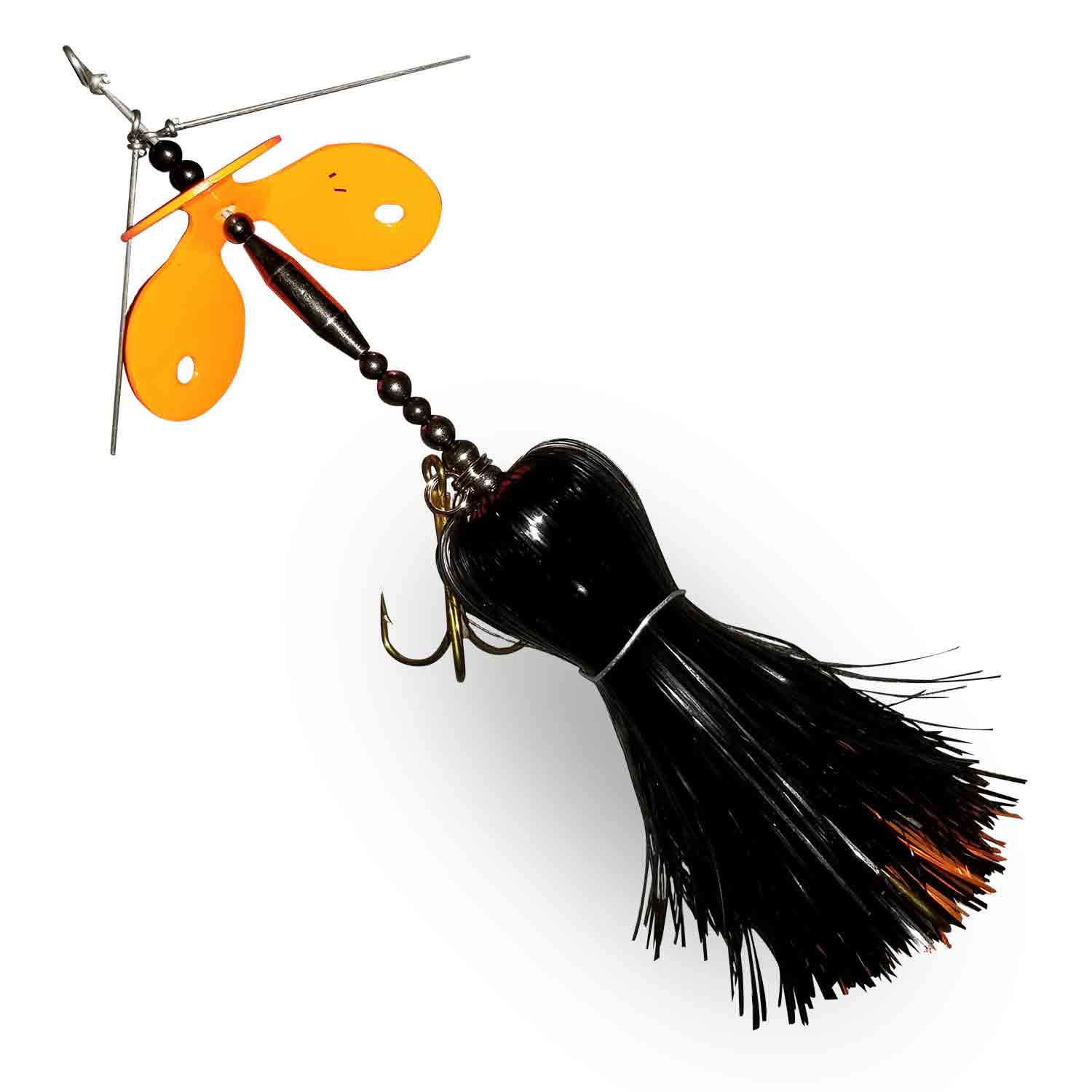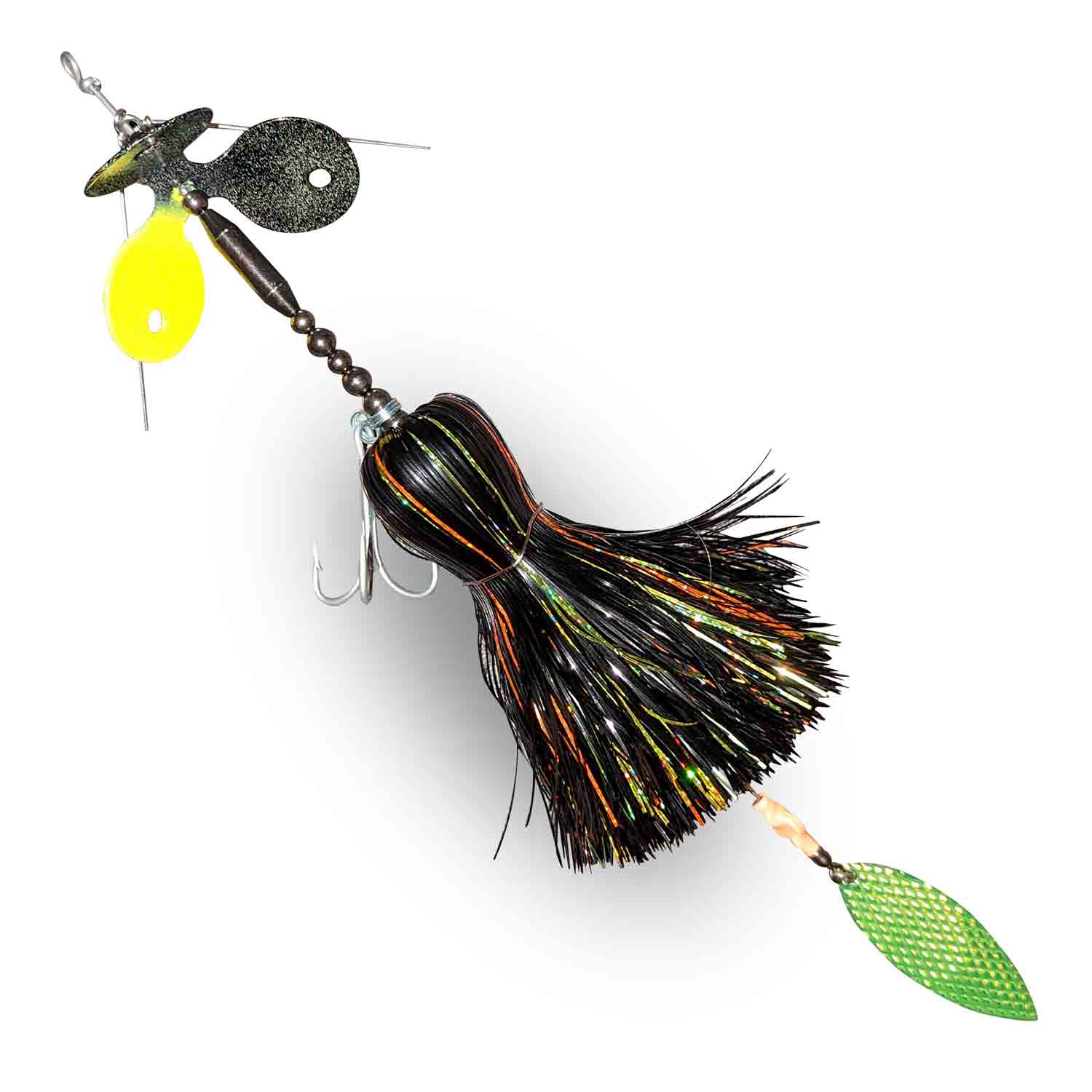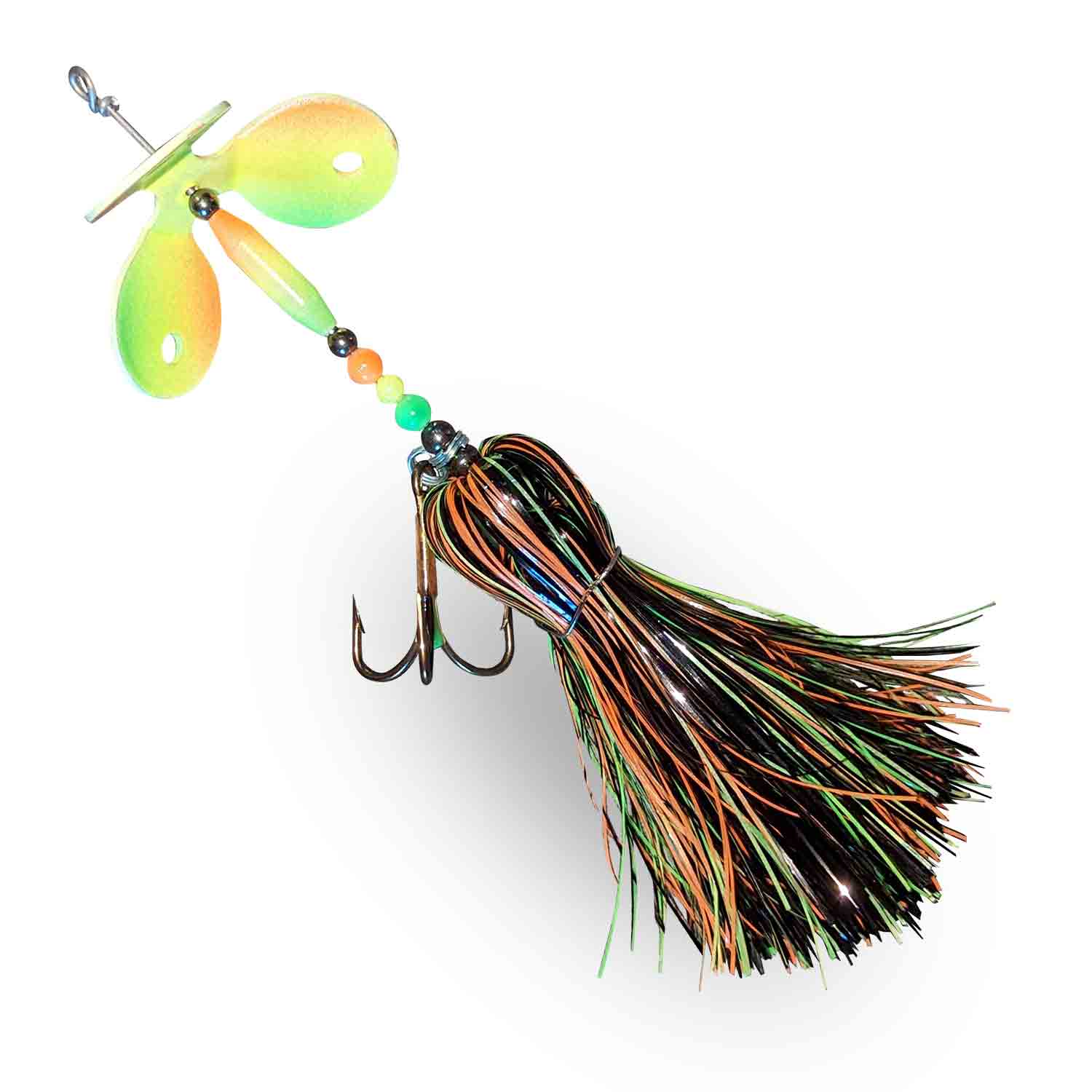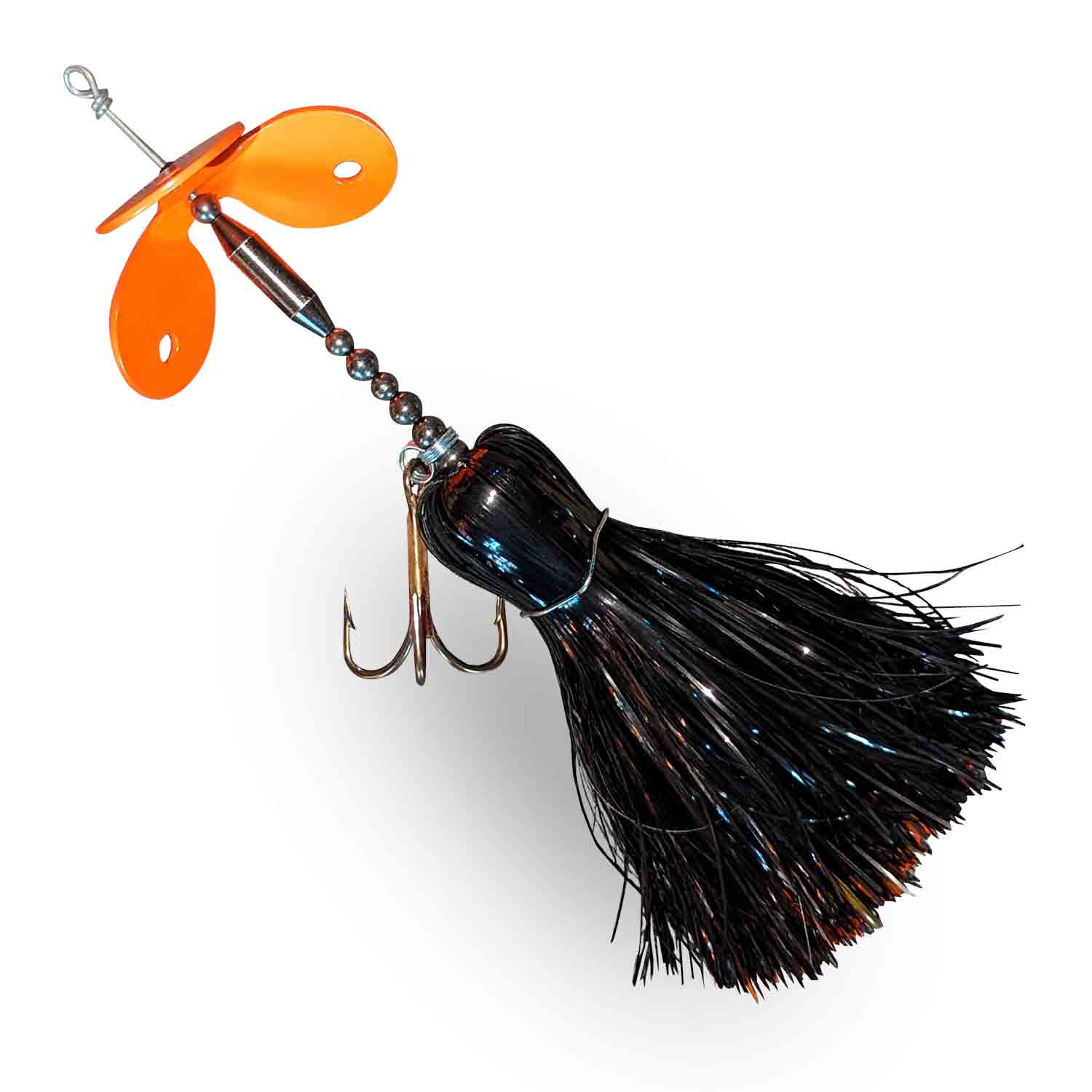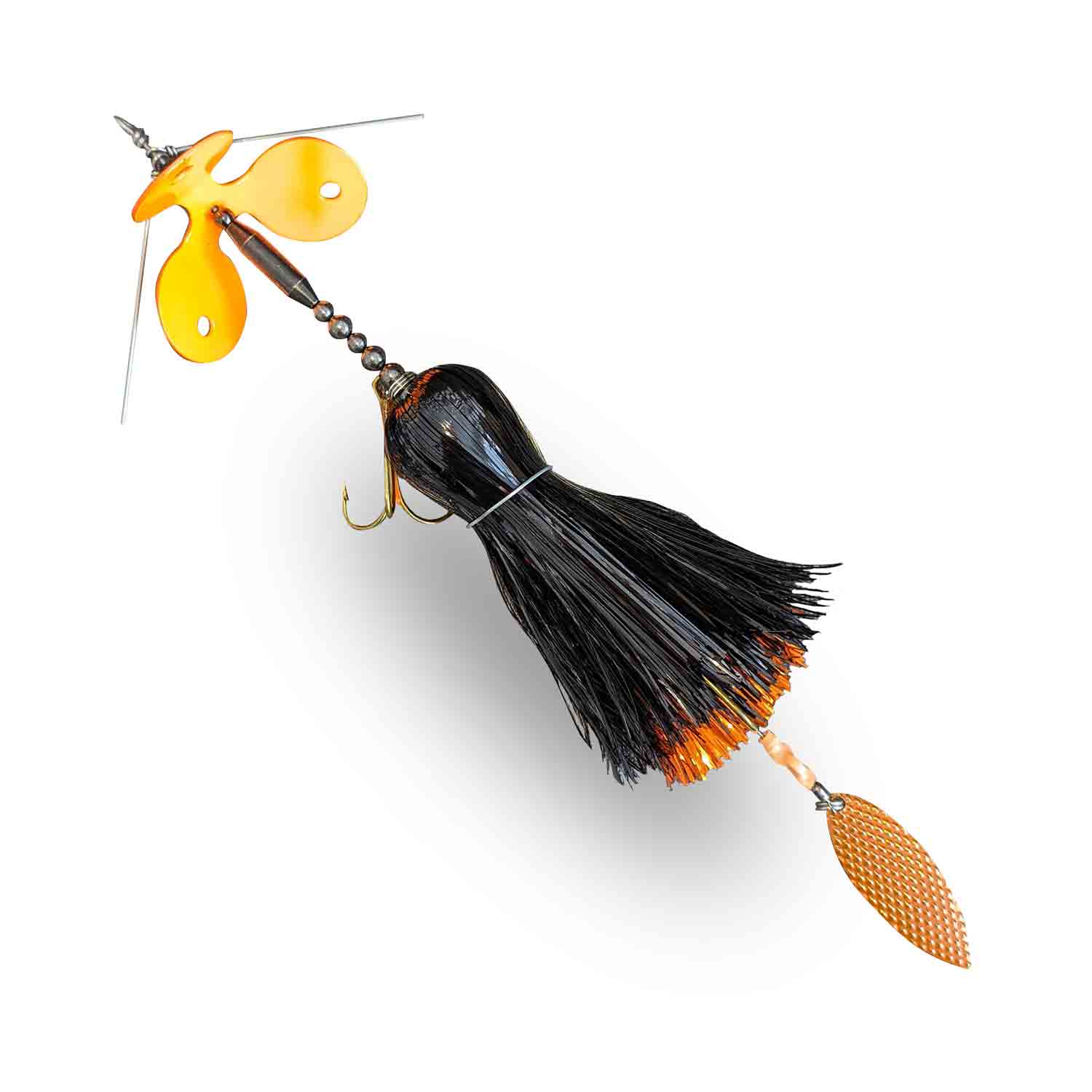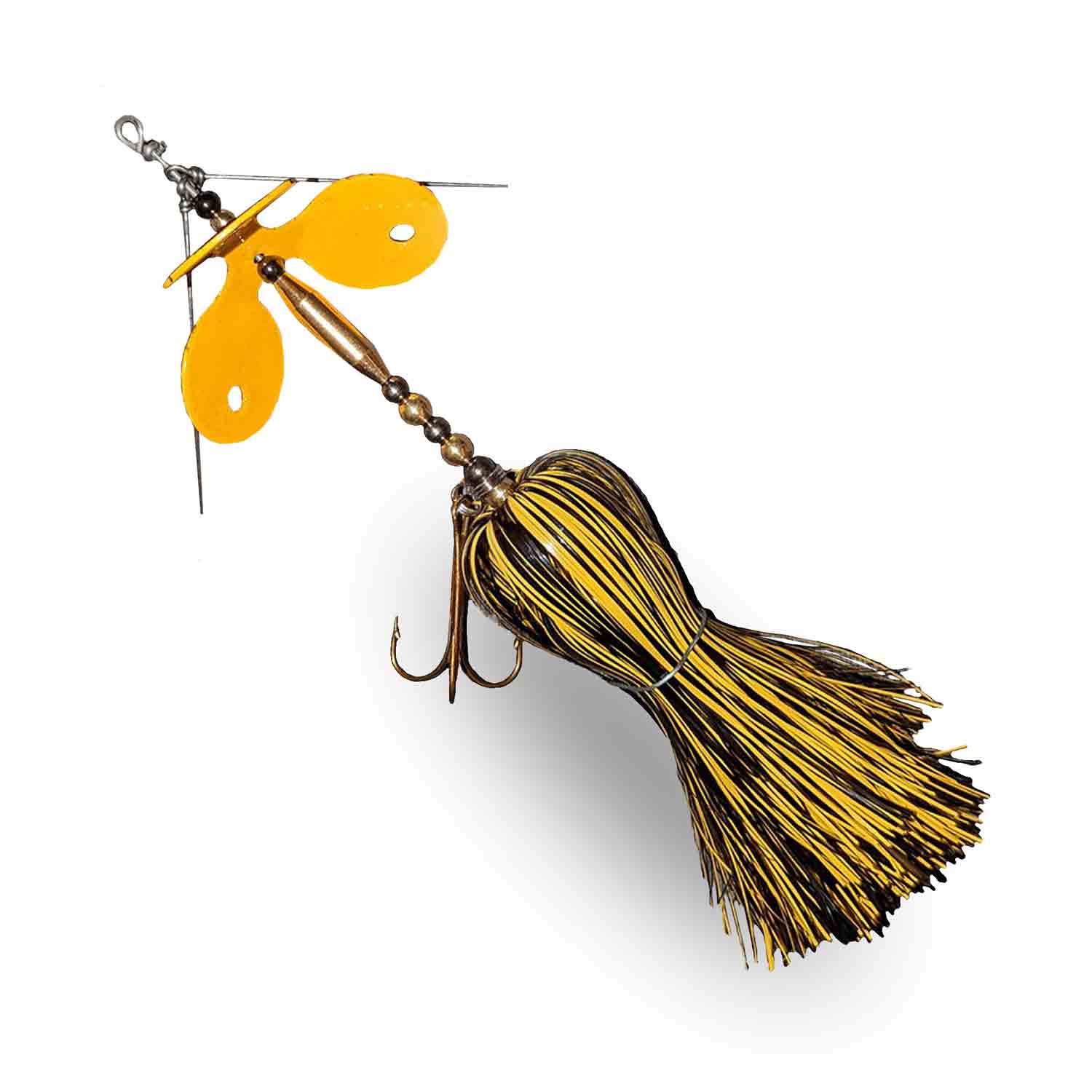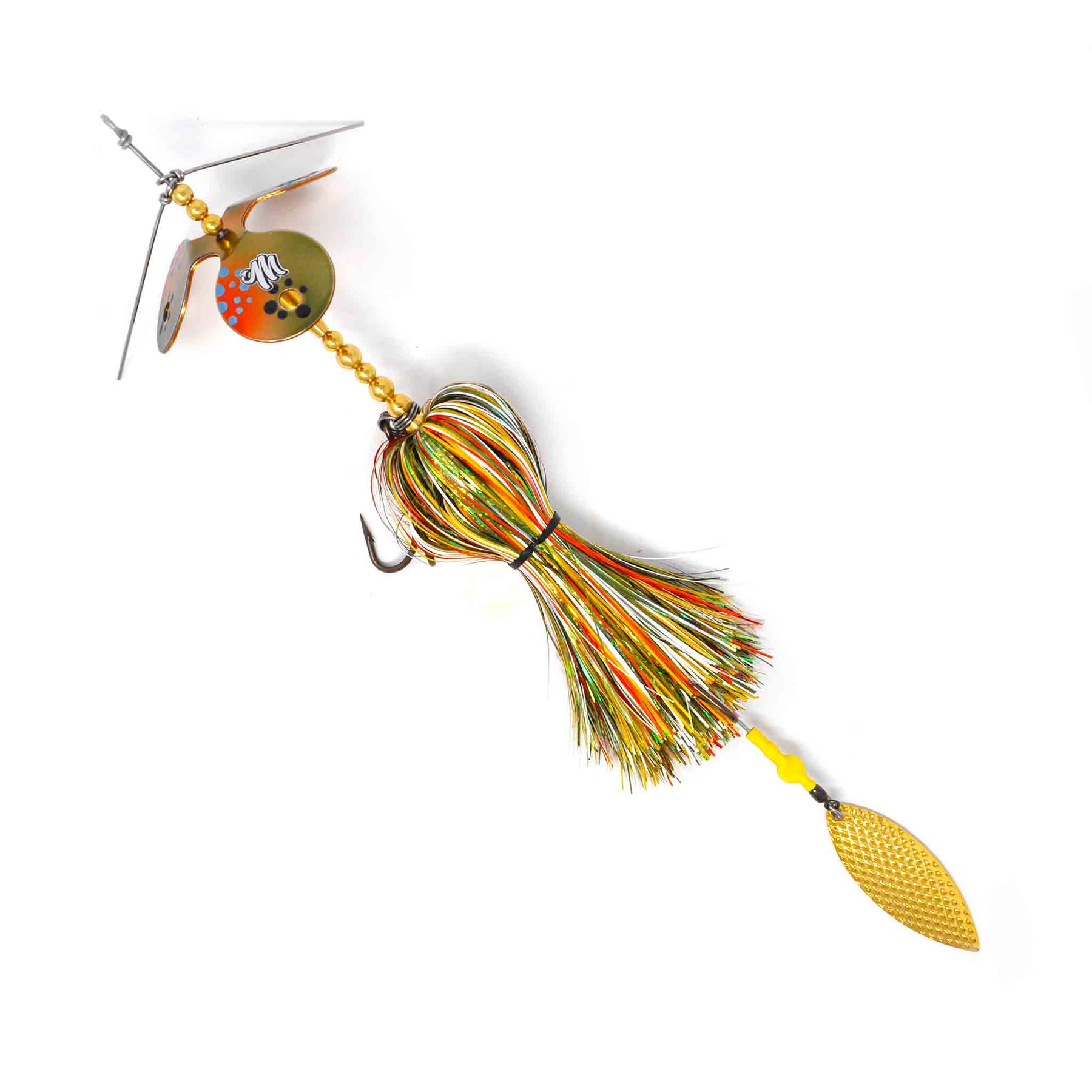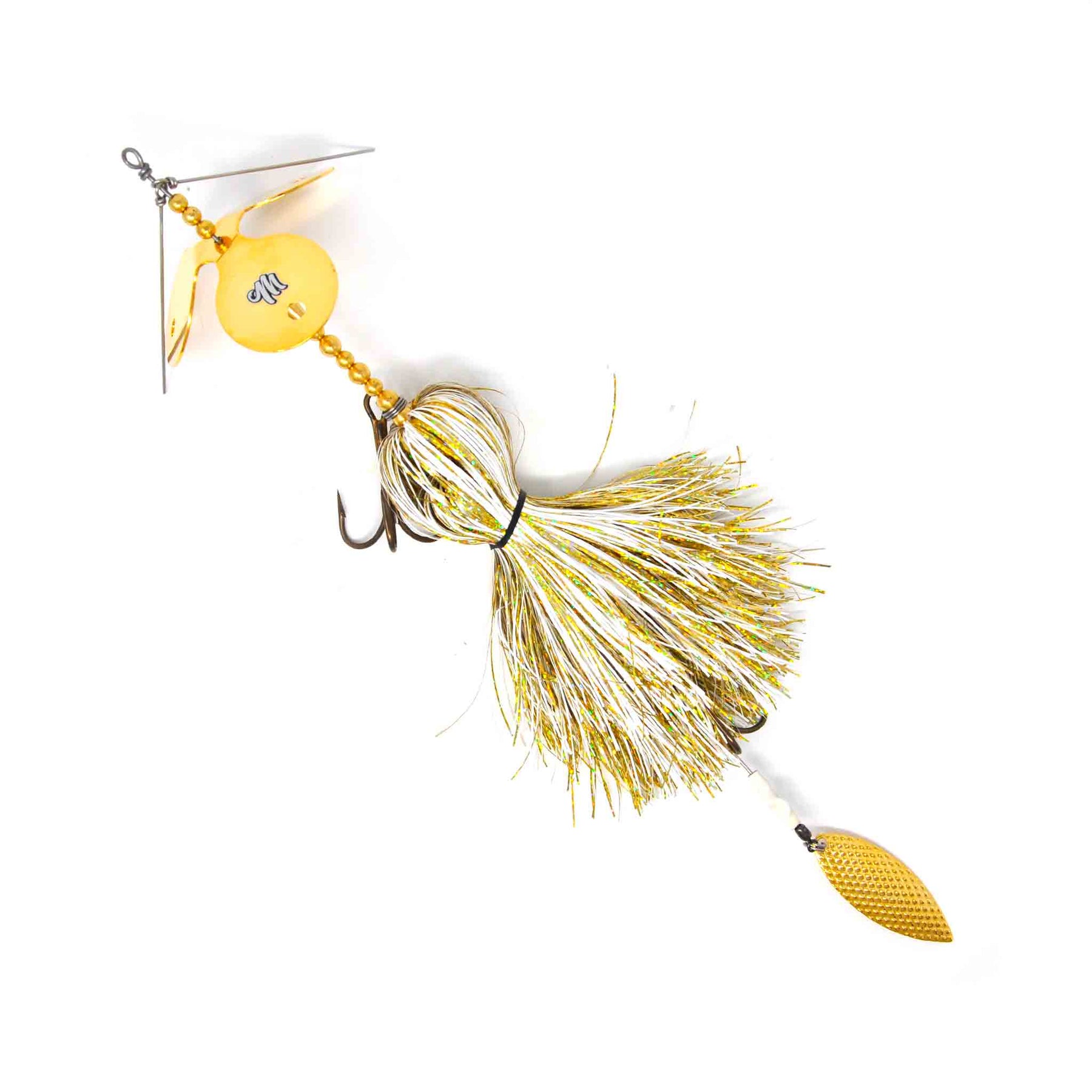 Muskie Munchies Standard Triple Slurp Bucktail
In stock
Pickup available at EZOKO Pike & Musky shop
Usually ready in 4 hours
Muskie Munchies Standard Triple Slurp Bucktail
Glow Firetiger / w/ Tickers / w/ Flicker
EZOKO Pike & Musky shop
Pickup available, usually ready in 4 hours
1025 Rue Notre-Dame
Montréal QC H8S 2C3
Canada
+15146133870
Introducing the Muskie Munchies Standard Triple Slurp, the ultimate bucktail for muskies. This innovative musky lure is designed to bring out the aggression in those big muskies you're after. With its powder-coated triple blades (#8) and tinsel, it's one of the most user-friendly inline spinners on the market.
Whether you're a beginner or a seasoned angler, the Triple Slurp is perfect for you. Its unique propeller design ensures that the blades start spinning as soon as they hit the water and don't stop, making it easy to use in the figure 8, even if you're new to muskie fishing.
But what sets this lure apart from the rest is its durability. Built to last with solid beads, epoxied threads, and powder-coated blades, it can withstand any challenge thrown its way.
Here are the specs:
Blade: Size 8 Triple Propeller Blade (Powder Coated)
Skirt: 2 Flashabou Skirts
Beads: Solid Brass Beads
Shaft: .062" Diameter
Top Hooks: 5/0 Eagle Claw 774
Bottom Hook: 7/0 Mustad 3551
Split Rings: Wolverine Tackle #6 "Super Rings"
Lure Weight: 3 oz
Lure Length: 9.5 In. (+4.5 in. with Flicker option)
But that's not all! The Triple Slurp comes with two additional options:
Ticker: This add-on provides a noise that will bring out the aggression in those big muskies you want to catch.
Flicker: With this option, you get a willow blade tailspin that can convince even the most hesitant followers.
Get ready to take your muskie fishing game to the next level with the Muskie Munchies Standard Triple Slurp. Don't miss out on this premium musky lure optimized for success!
...Read More >
- Blade: Size 8 Triple Propeller Blade (Powder Coated)
- Skirt: 2 Flashabou Skirts
- Beads: Solid Brass Beads
- Shaft: .062" Diameter
- Top Hooks: 5/0 Eagle Claw 774
- Bottom Hook: 7/0 Mustad 3551
- Split Rings: Wolverine Tackle #6 "Super Rings"
- Weight: 3 oz
- Length - 9.5 In. (+4.5 in. with Flicker option)
Color
Picture
Price
Stock
Add to cart button

Color

Glow Firetiger


w/ Tickers


w/ Flicker


$39.00

$39.00




Color

Glow Firetiger


w/ Tickers


w/o Flicker


$34.00

$34.00




Color

Glow Firetiger


w/o Ticker


w/o Flicker


$33.00

Hurry up, just 1 on the floor.

$33.00




Hurry up, just 1 on the floor.

Color

Black Licorice


w/ Tickers


w/ Flicker


$39.00

$39.00




Color

Halloween Candy


w/ Tickers


w/ Flicker


$39.00

$39.00




Color

Halloween Candy


w/ Tickers


w/o Flicker


$34.00

Hurry up, just 1 on the floor.

$34.00




Hurry up, just 1 on the floor.

Color

Halloween Candy


w/o Ticker


w/o Flicker


$33.00

Hurry up, just 1 on the floor.

$33.00




Hurry up, just 1 on the floor.

Color

Lemon Sour


w/ Tickers


w/ Flicker


$39.00

$39.00




Color

Lemon Sour


w/ Tickers


w/o Flicker


$34.00

Hurry up, just 1 on the floor.

$34.00




Hurry up, just 1 on the floor.

Color

Lemon Sour


w/o Ticker


w/o Flicker


$33.00

Hurry up, just 1 on the floor.

$33.00




Hurry up, just 1 on the floor.

Color

Jailbird


w/ Tickers


w/o Flicker


$34.00

$34.00




Color

Jailbird


w/o Ticker


w/o Flicker


$33.00

Hurry up, just 1 on the floor.

$33.00




Hurry up, just 1 on the floor.

Color

Squid Ink Pasta


w/o Ticker


w/o Flicker


$33.00

$33.00




Color

Gold Rush


w/ Tickers


w/ Flicker


$39.00

$39.00




Color

Bluegill


w/ Tickers


w/ Flicker


$39.00

$39.00