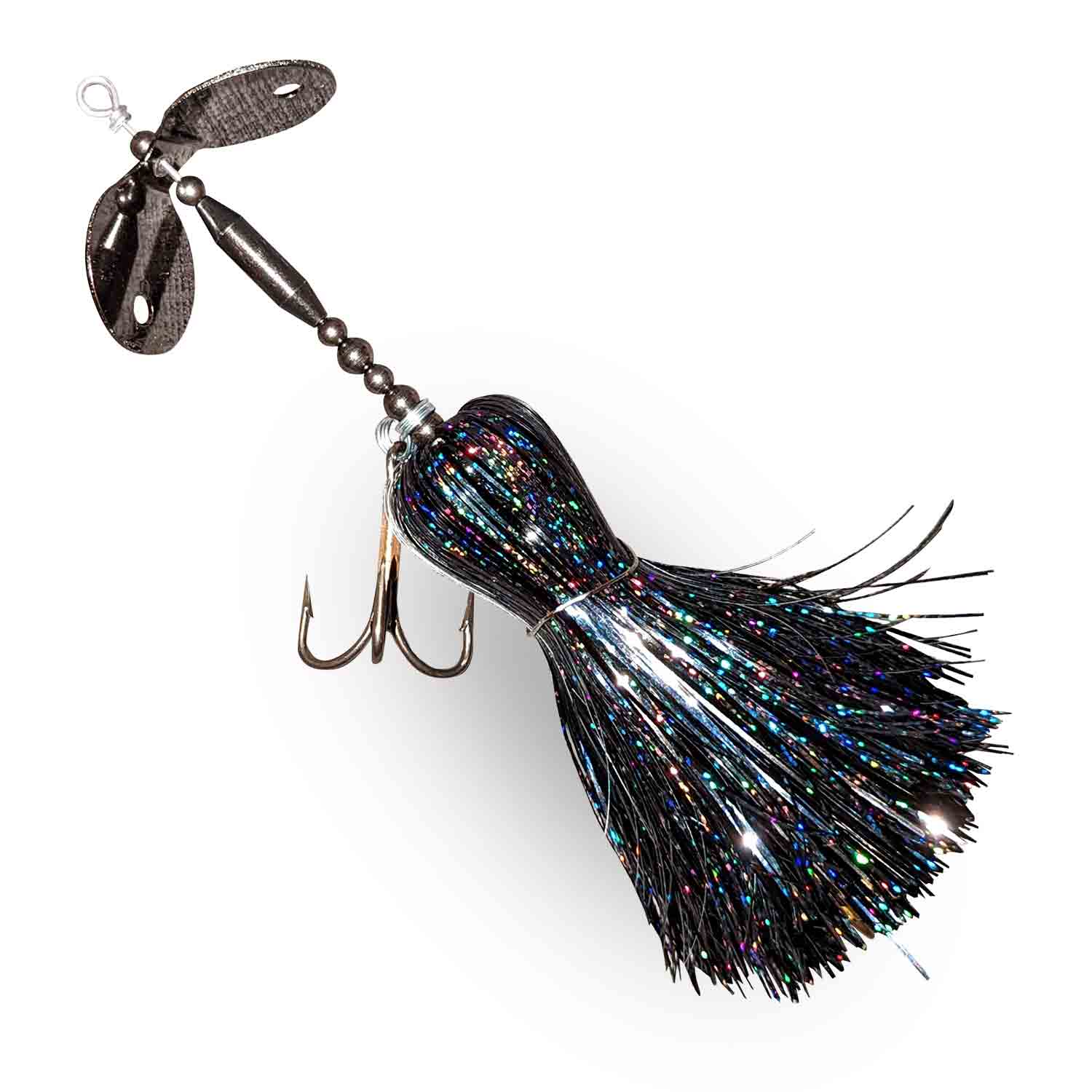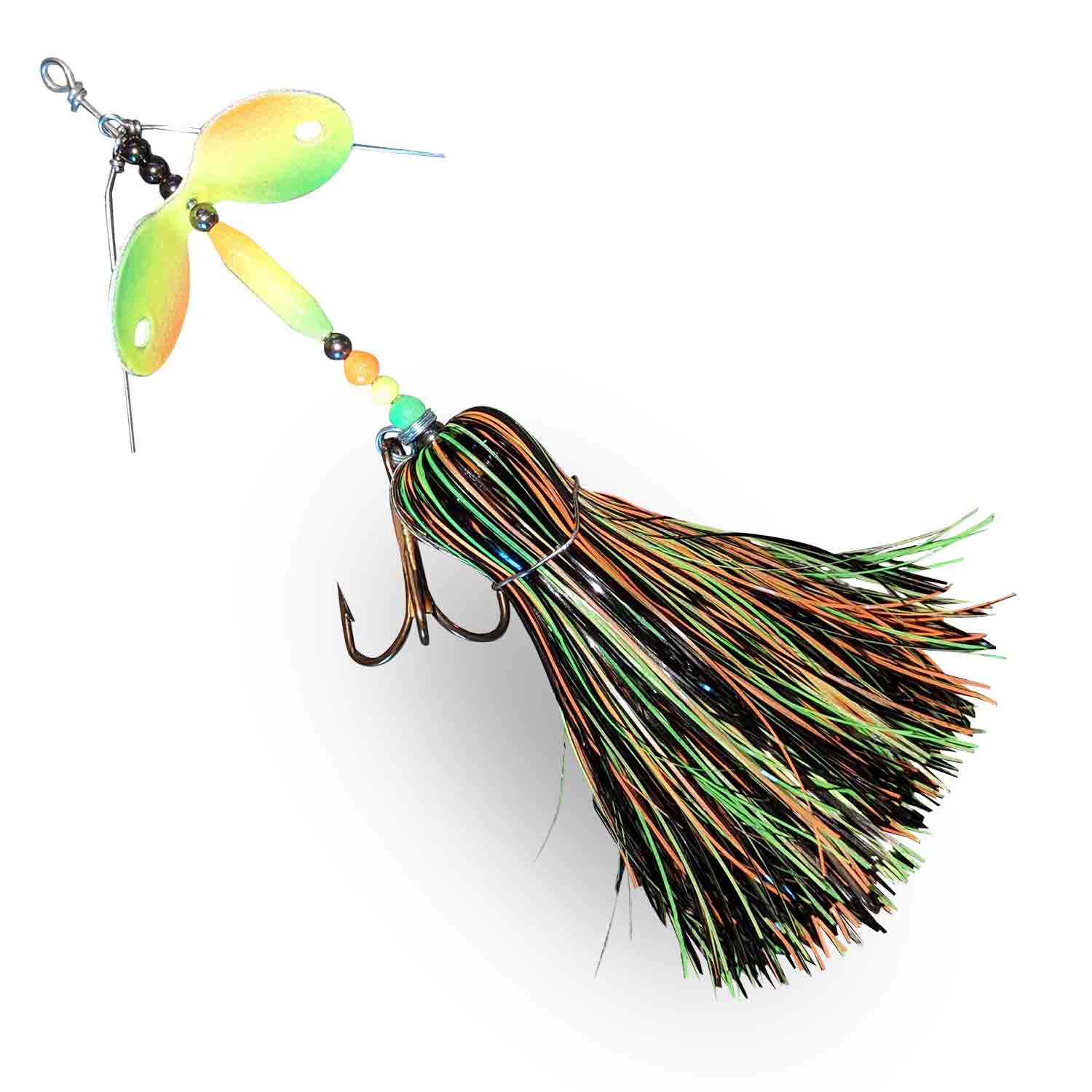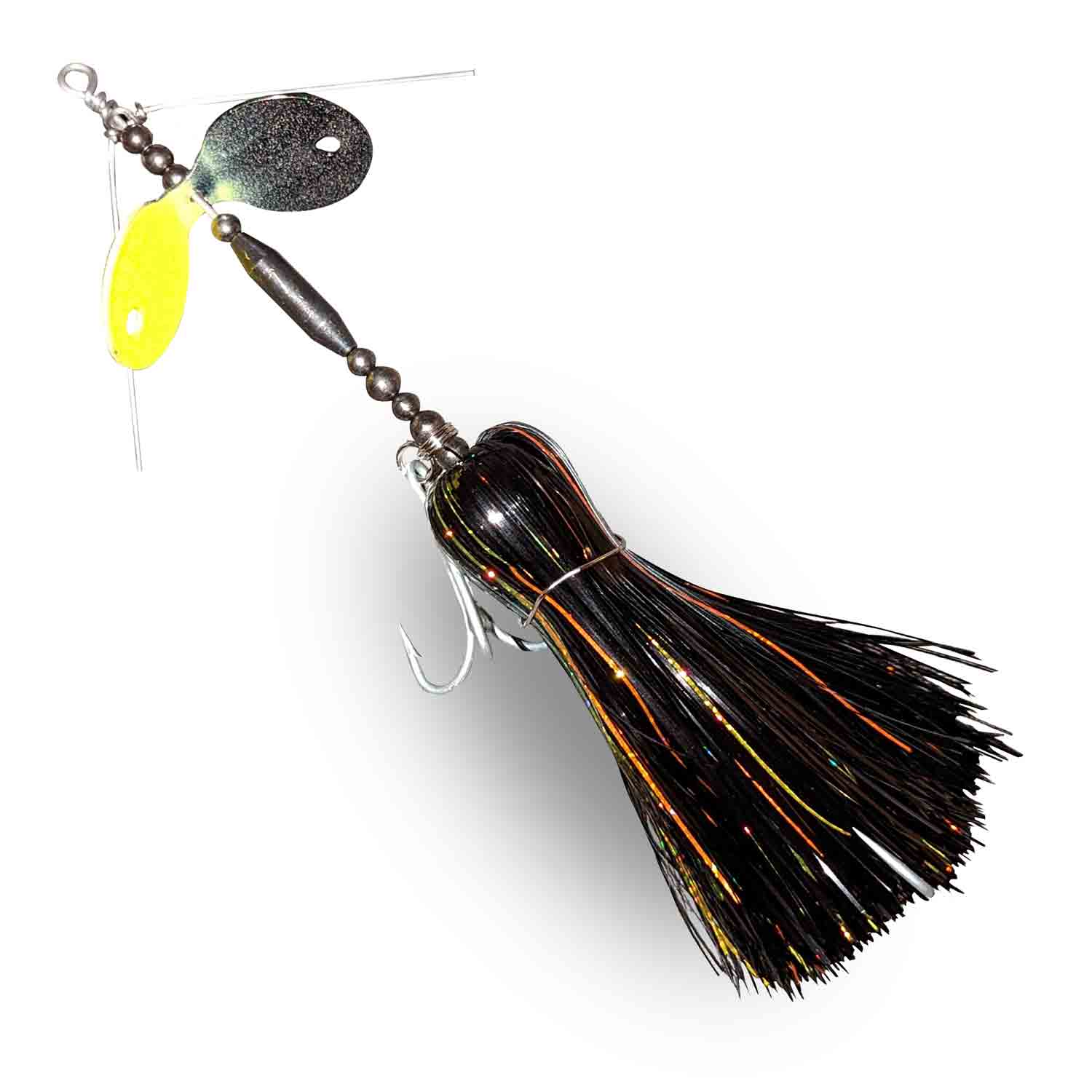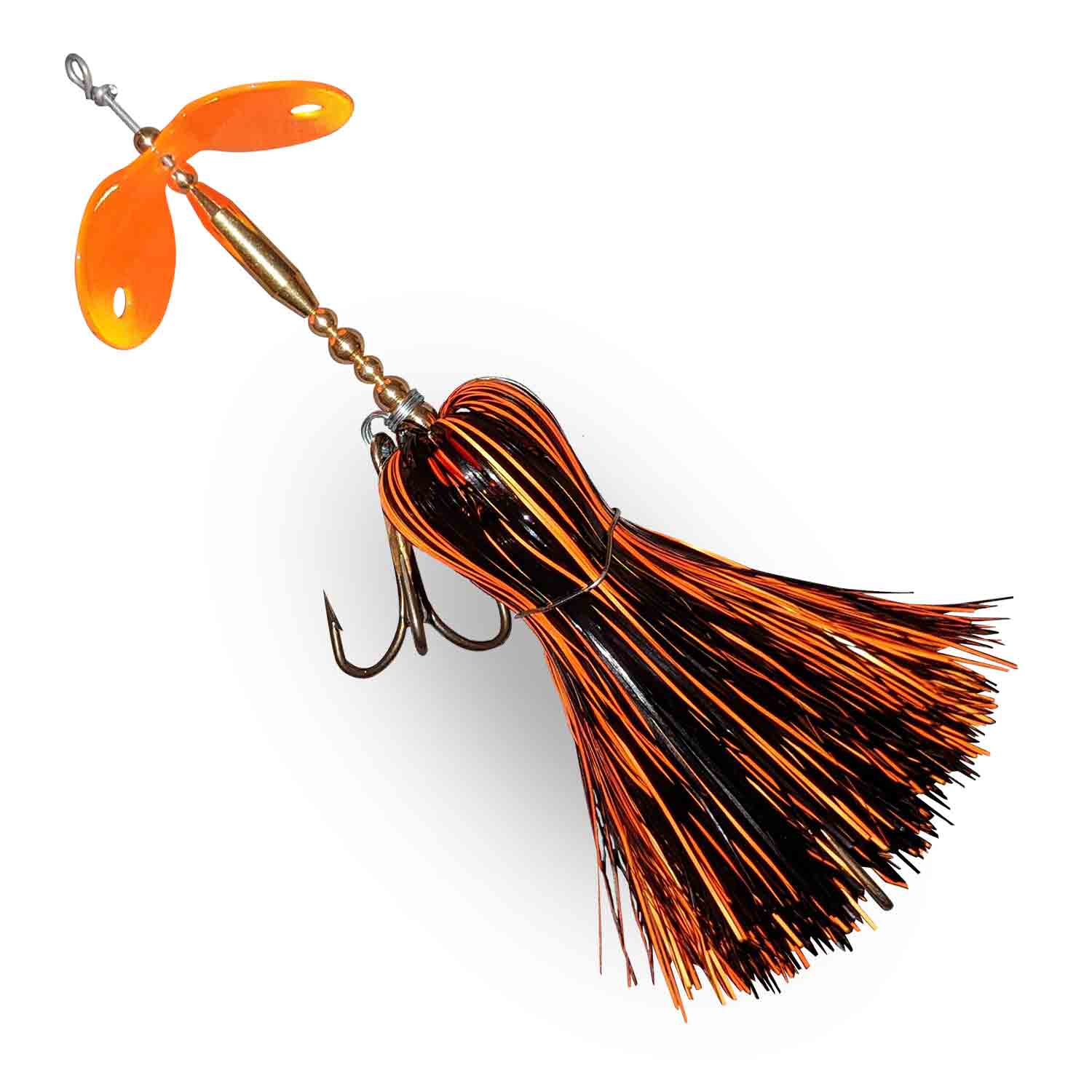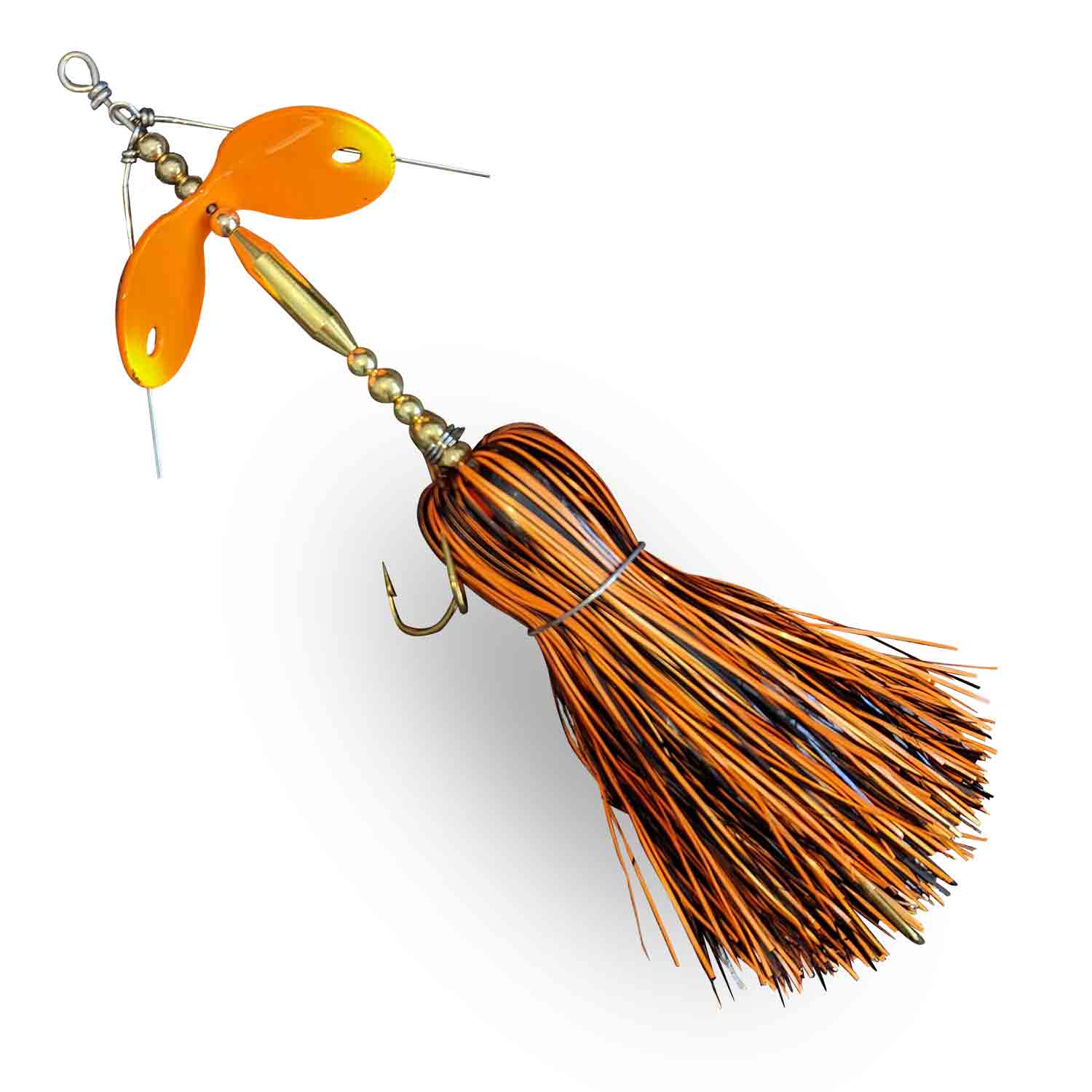 Muskie Munchies Standard Double Slurp Bucktail
Only 1 unit left
Pickup available at EZOKO Pike & Musky shop
Usually ready in 4 hours
Muskie Munchies Standard Double Slurp Bucktail
Black Licorice / w/o Ticker / w/o Flicker
EZOKO Pike & Musky shop
Pickup available, usually ready in 4 hours
1025 Rue Notre-Dame
Montréal QC H8S 2C3
Canada
+15146133870
The Muskie Munchies Standard Double Slurp bucktails are the ultimate weapon for serious musky anglers who won't settle for anything less than the best. Crafted with precision and designed to entice even the most elusive muskies, these bucktails are a game-changer in the world of musky fishing.
With their powder-coated propeller blades (#8) and magnum flashabou tinsel, these lures deliver unrivaled action and attraction. But it doesn't stop there. We've spared no expense in using only the highest-quality components, including solid beads, Wolverine triple split rings, and quality treble hooks.
When you choose the Muskie Munchies Standard Double Slurp bucktails, you're not just getting a lure – you're getting a weapon that will bring out the aggression in those big muskies you want to catch. And with options like the ticker hitting triple propeller blade for added noise or the flicker with a willow blade tailspin to convince even the most skeptical followers, these bucktails are sure to elevate your fishing game to new heights.
Product Specifications:
Lure Weight: 2.8 oz
Lure Length: 9.0 in. (+ 4.5 in. with Flicker option)
Blade: Size 8 Propeller Blade
Skirt: 2x Magnum Tinsel
Beads: Solid Brass Beads
Shaft: .062" Diameter
Top hook: 5/0 Mustad 3551
Bottom Hook: 7/0 Mustad 3551
Split Rings: Wolverine Tackle #6 "Super Rings"
Elevate your musky fishing experience with the Muskie Munchies Standard Double Slurp bucktails. Invest in a lure that's optimized for muskies' aggressive nature and designed to increase your chances of a successful catch. Don't settle for anything less than premium quality when it comes to targeting these powerful fish. Choose Muskie Munchies and get ready for the thrill of a lifetime.
...Read More >
- Blade: Size 8 Propeller Blade
- Skirt: 2x Magnum Tinsel
- Beads: Solid Brass Beads
- Shaft: .062" Diameter
- Top hook: 5/0 Mustad 3551
- Bottom Hook: 7/0 Mustad 3551
- Split Rings: Wolverine Tackle #6 "Super Rings"
- Weight: 2.8 oz
- Length: 9 in. (+ 4.5 in. with Flicker option)
Color
Picture
Price
Stock
Add to cart button

Color

Black Licorice


w/o Ticker


w/o Flicker


$30.00

Hurry up, just 1 on the floor.

$30.00




Hurry up, just 1 on the floor.

Color

Lemon Sour


w/o Ticker


w/o Flicker


$30.00

Hurry up, just 1 on the floor.

$30.00




Hurry up, just 1 on the floor.

Color

Glow Firetiger


w/ Tickers


w/o Flicker


$31.00

$31.00




Color

Lemon Sour


w/ Tickers


w/o Flicker


$31.00

$31.00




Color

Flame Broiled


w/o Ticker


w/o Flicker


$30.00

Hurry up, just 1 on the floor.

$30.00




Hurry up, just 1 on the floor.

Color

Flame Broiled


w/ Tickers


w/o Flicker


$31.00

$31.00