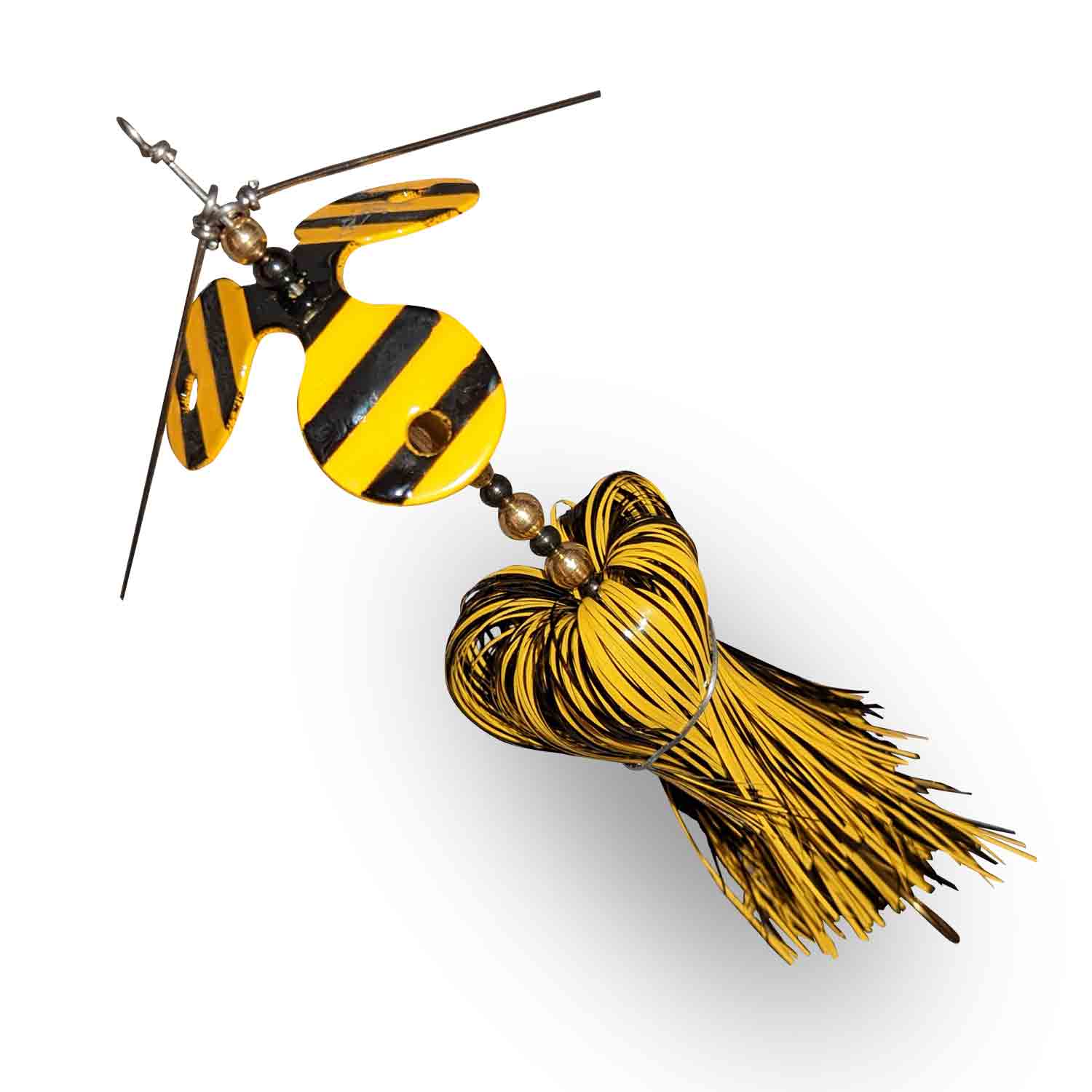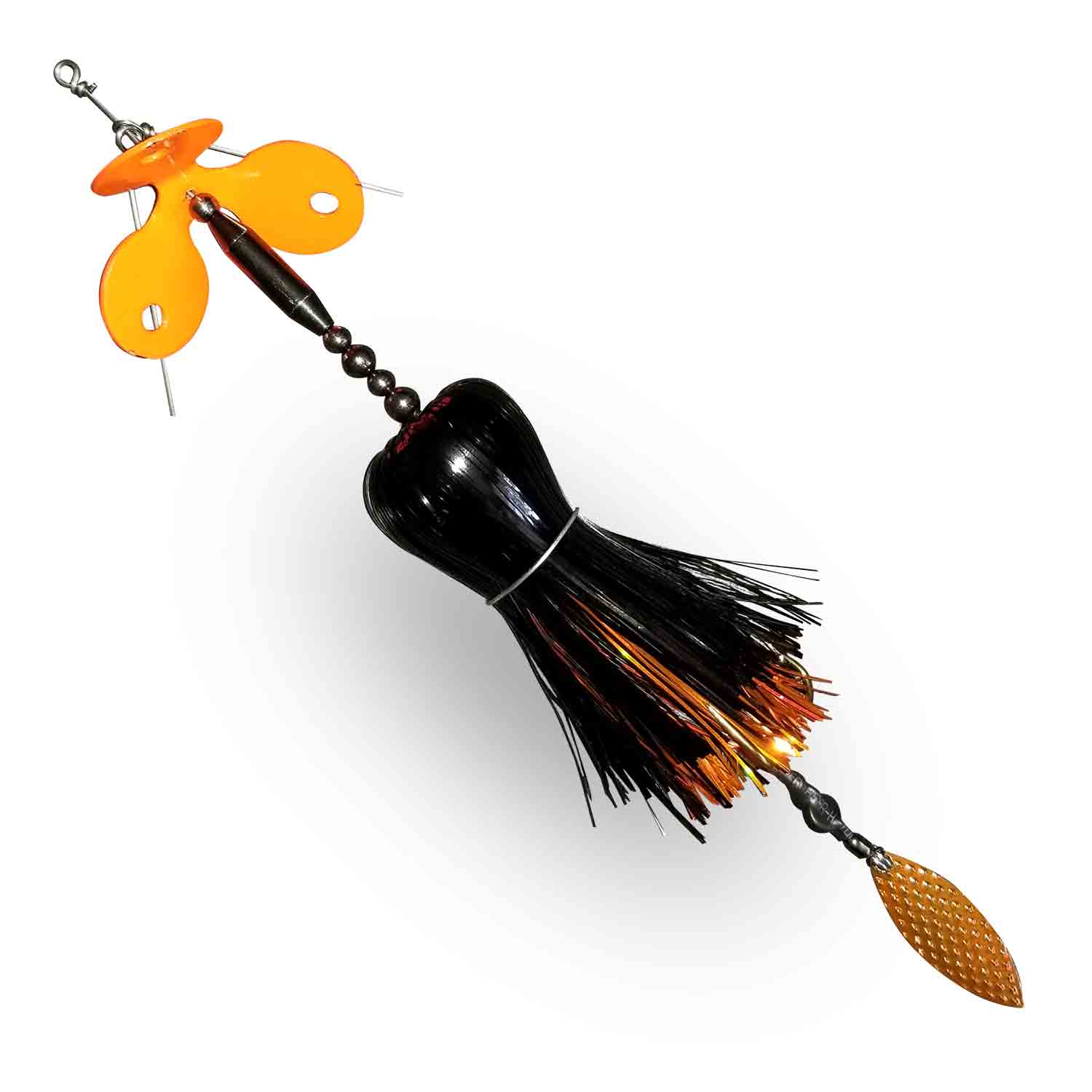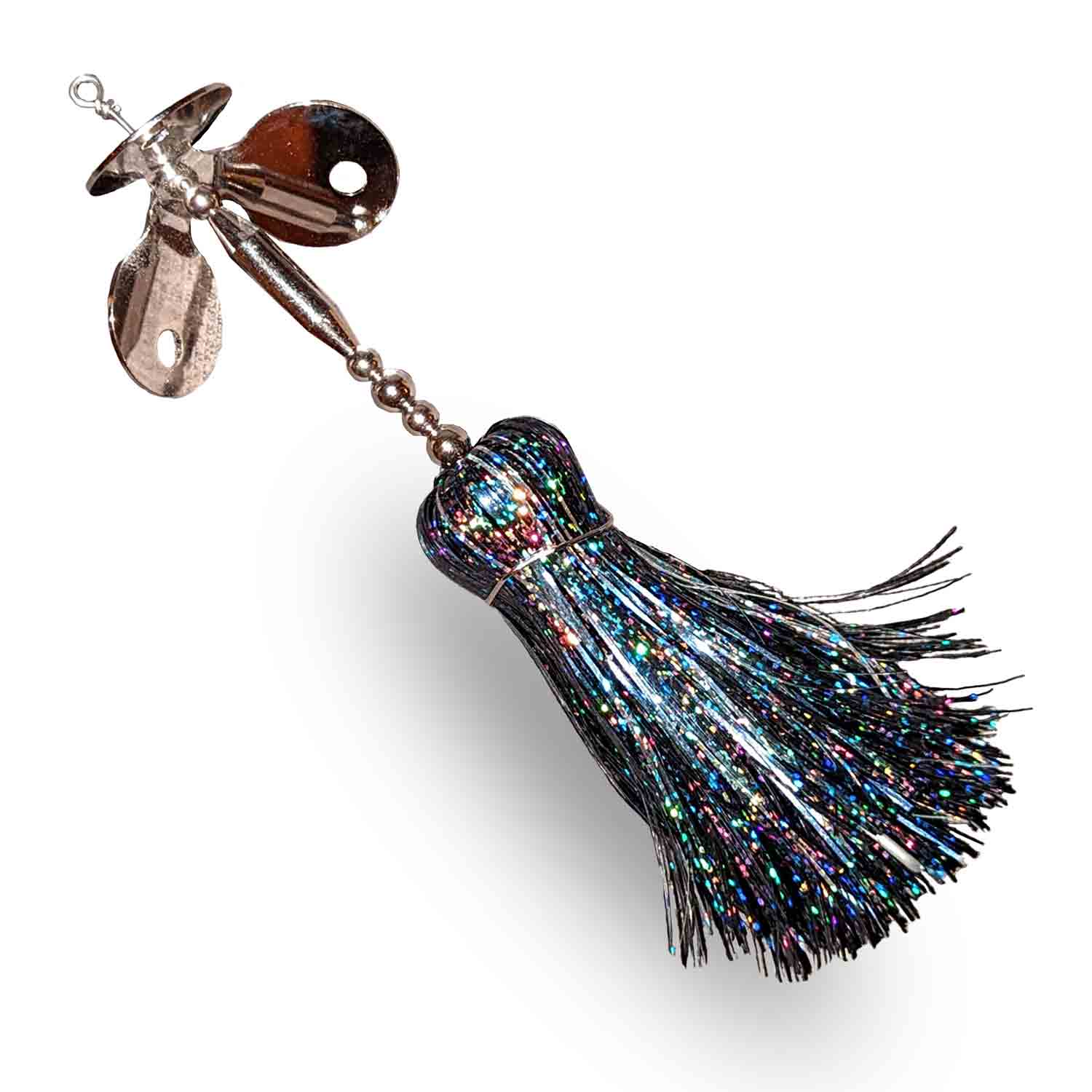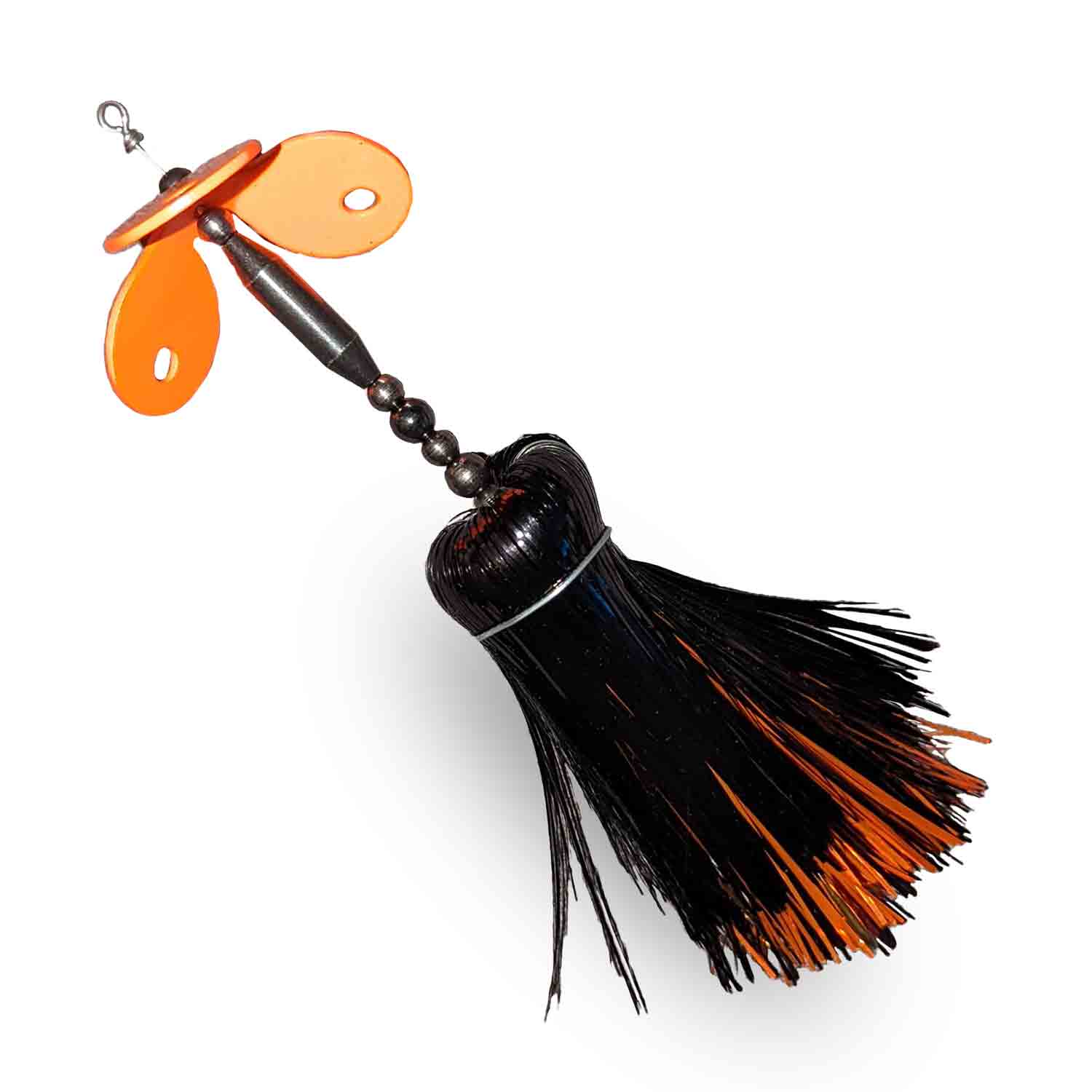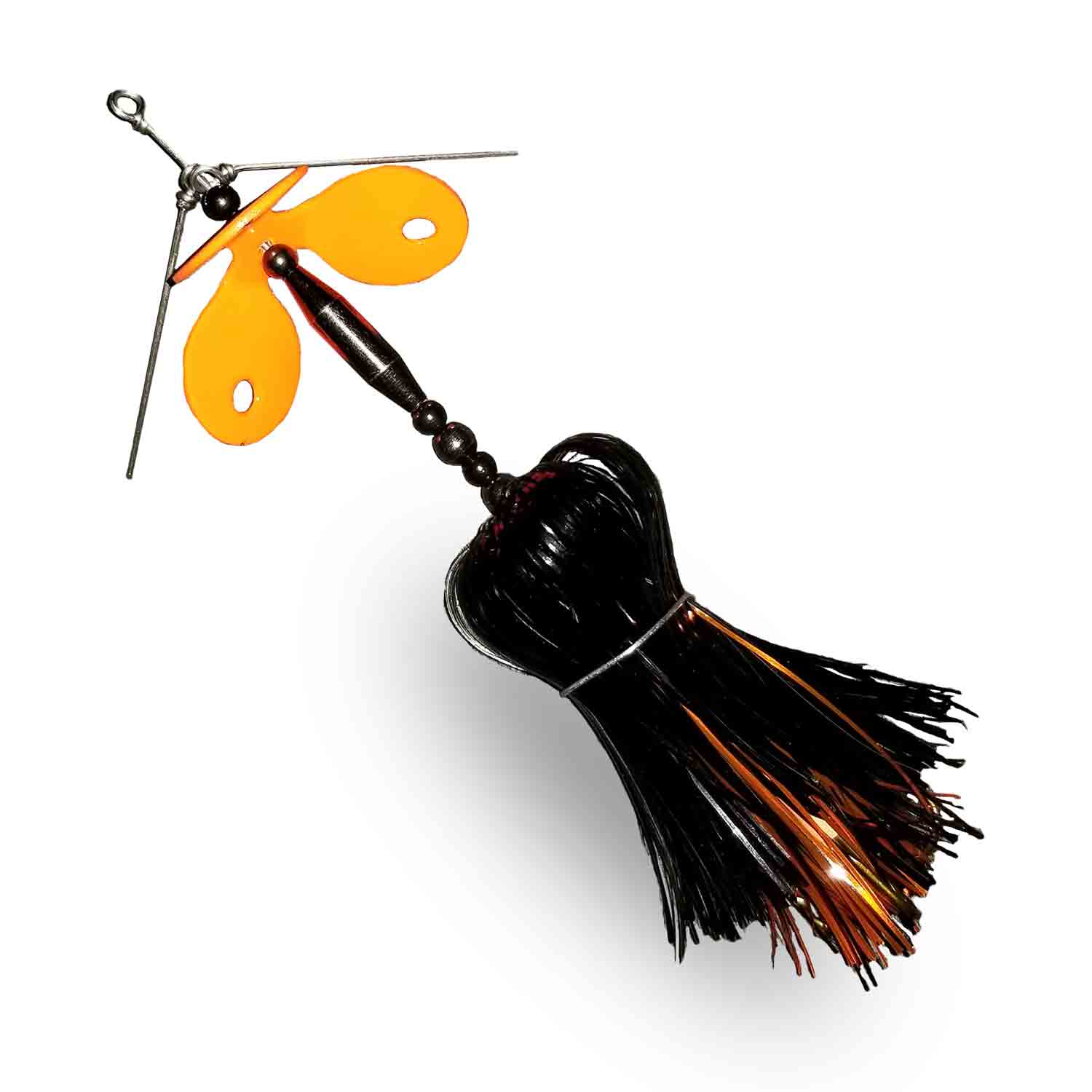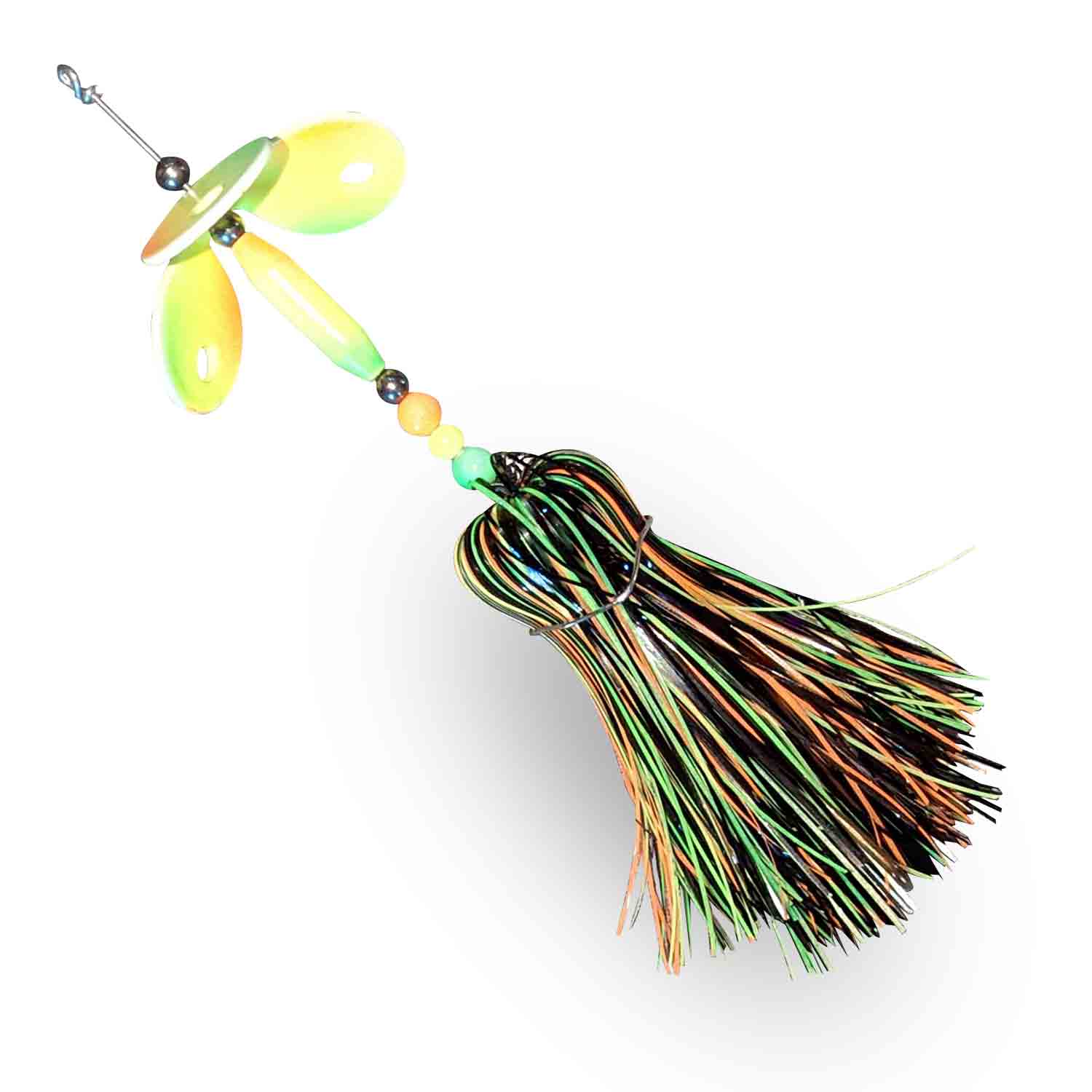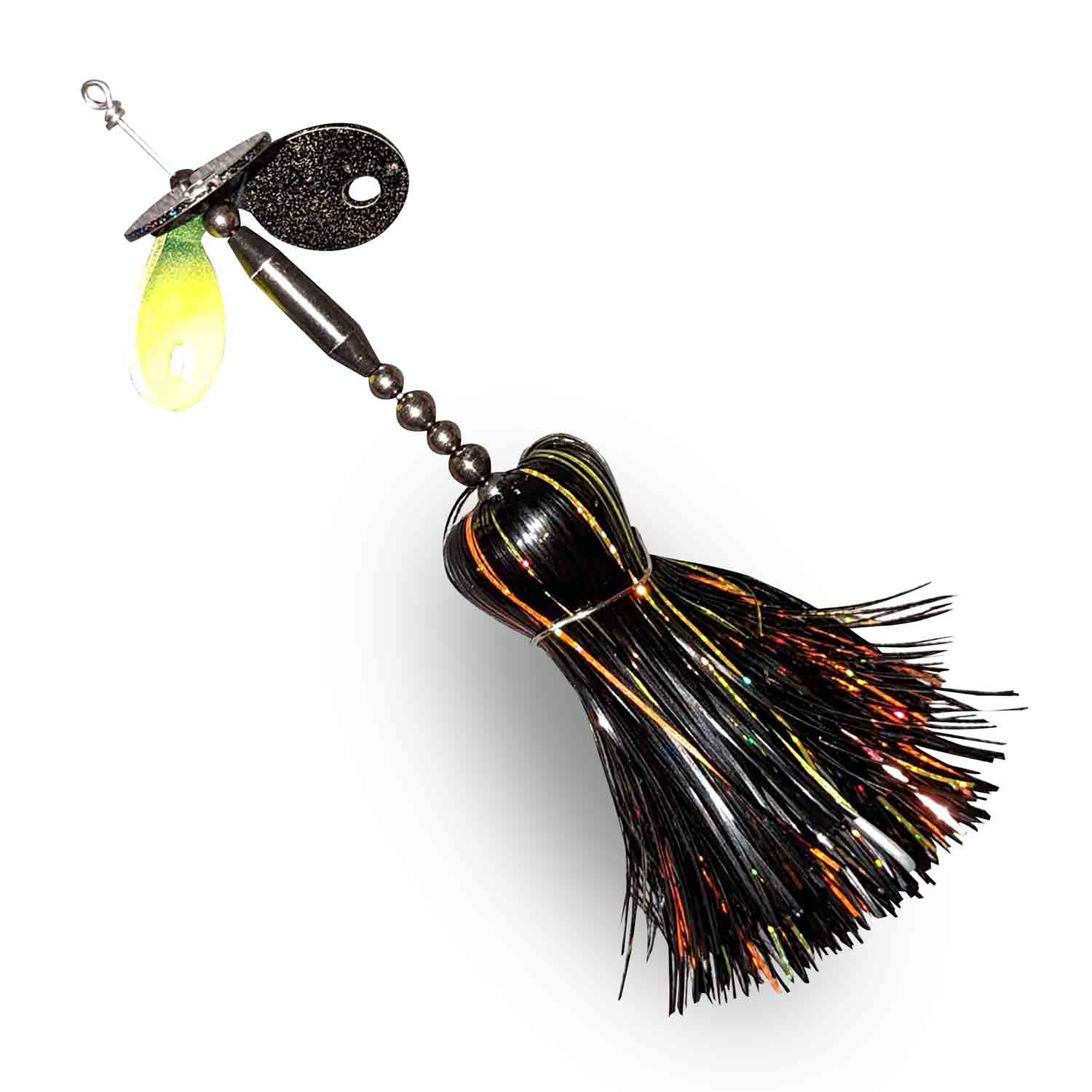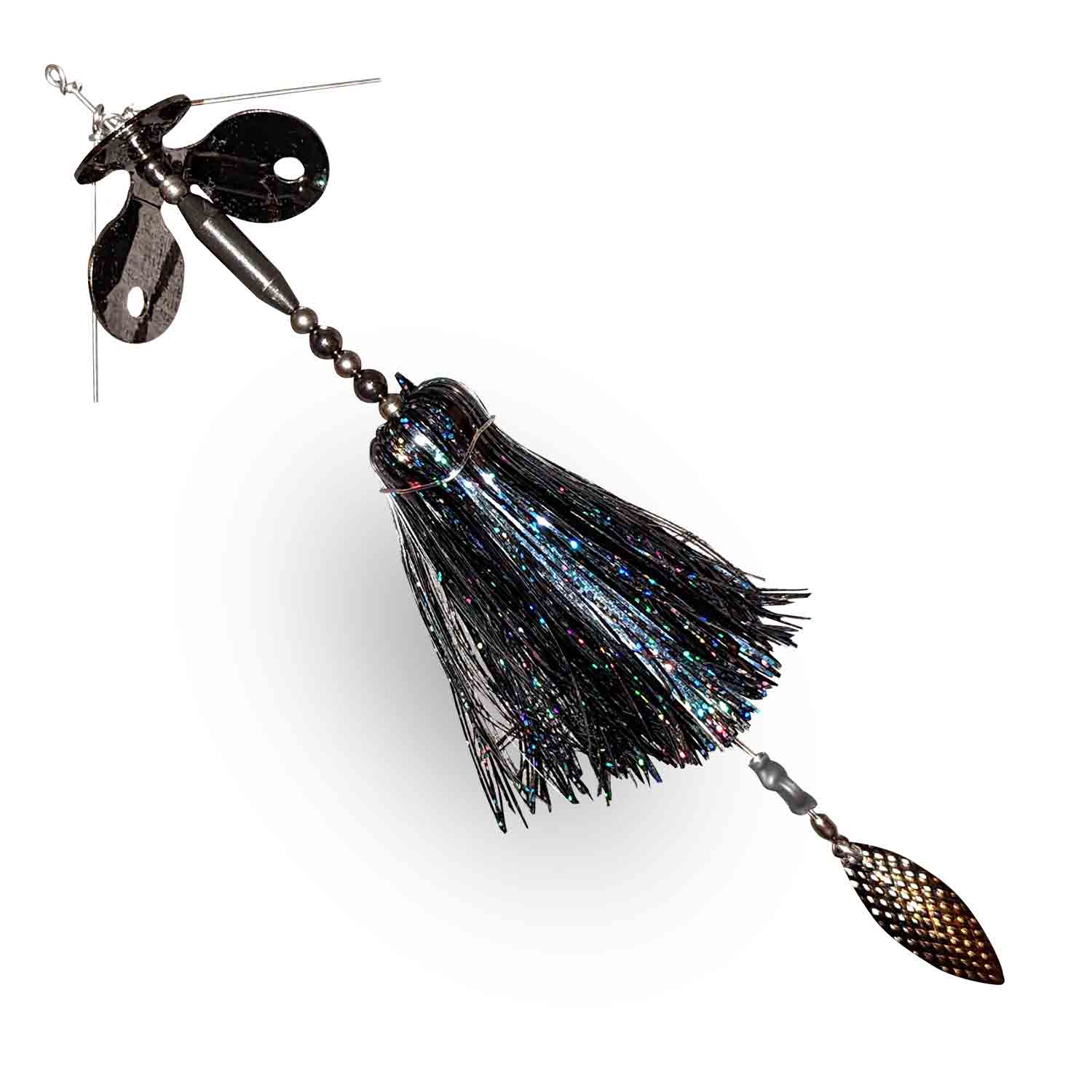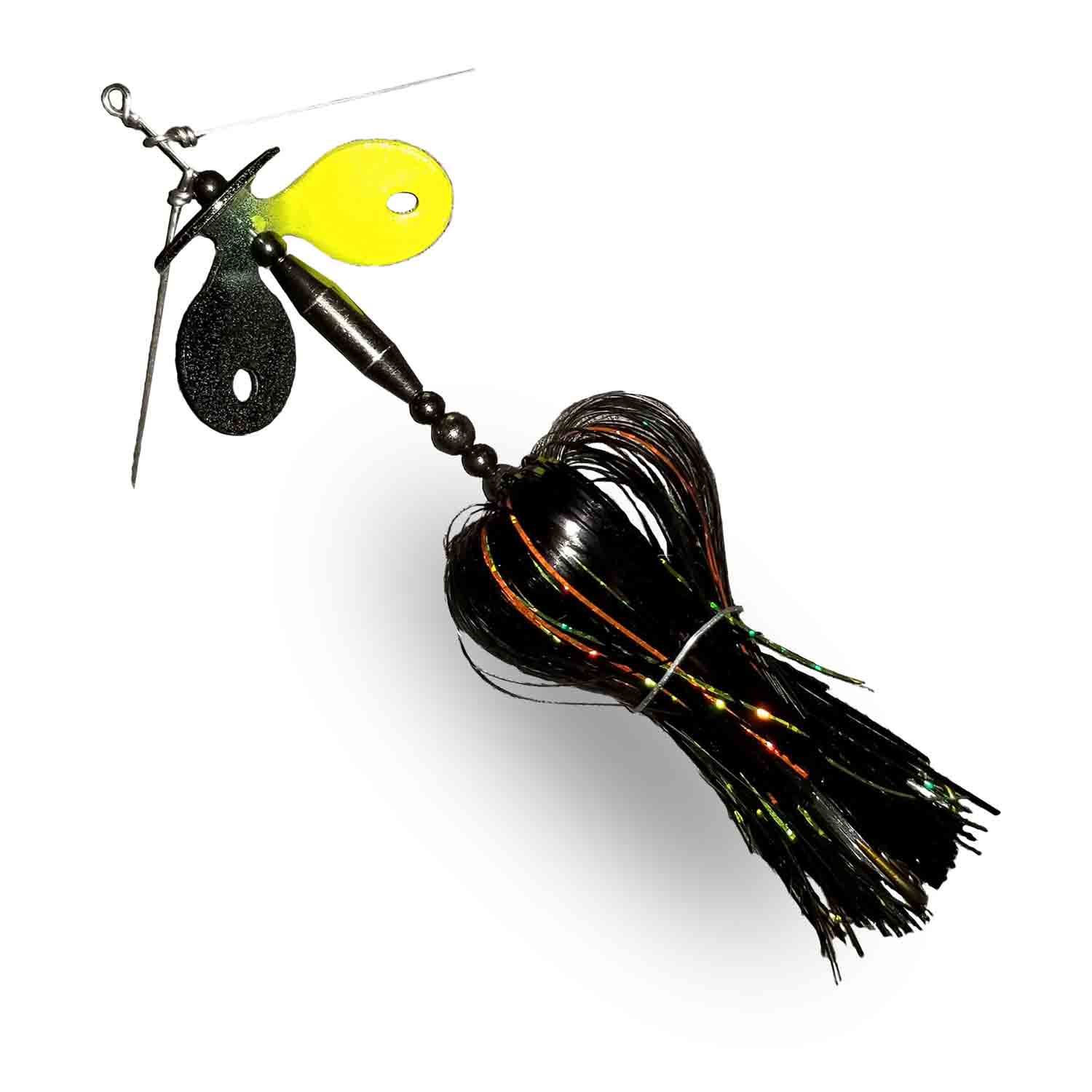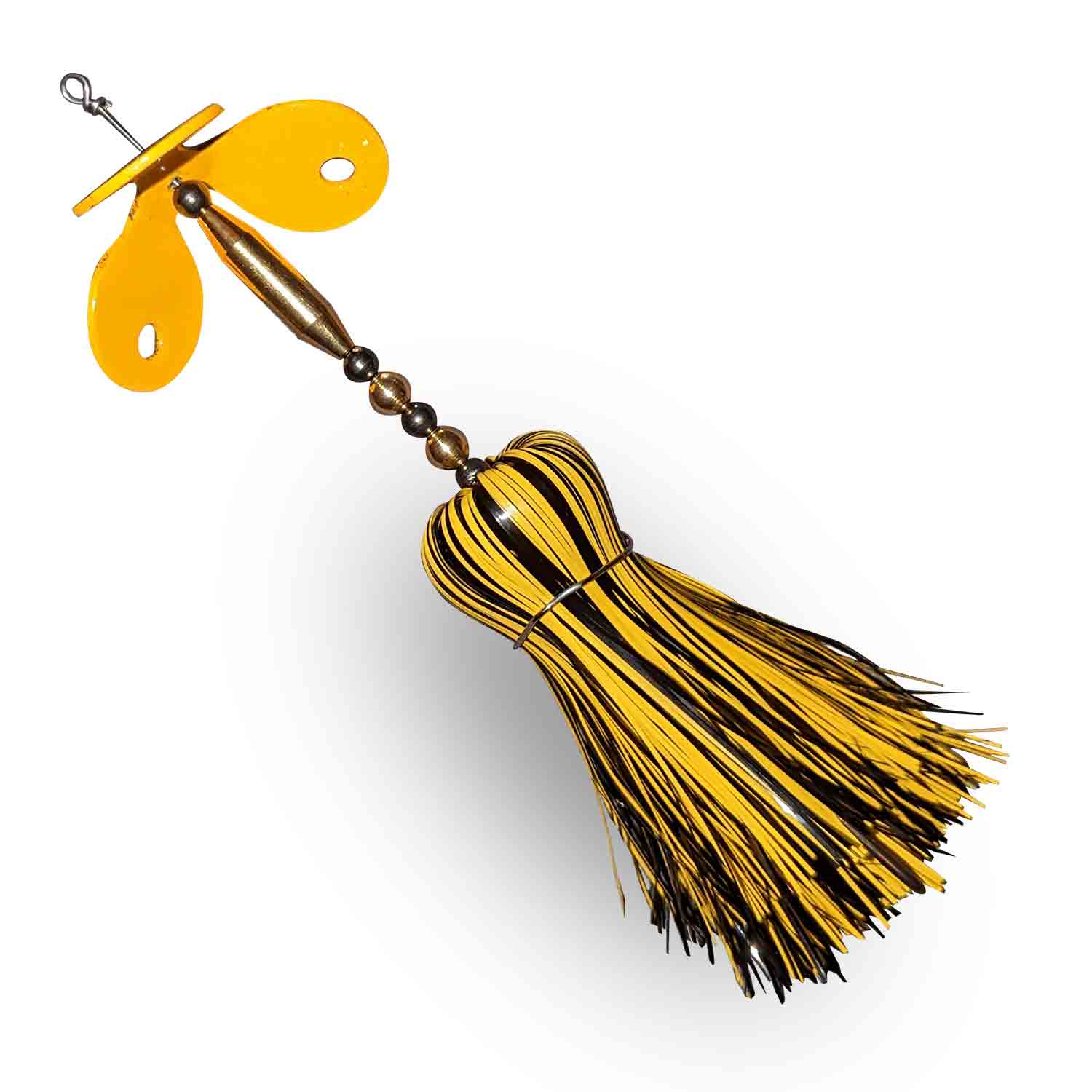 Muskie Munchies Mini Triple Slurp Bucktail
Only 1 unit left
Pickup available at EZOKO Pike & Musky shop
Usually ready in 4 hours
Muskie Munchies Mini Triple Slurp Bucktail
Jailbird / w/ Tickers / w/o Flicker
EZOKO Pike & Musky shop
Pickup available, usually ready in 4 hours
1025 Rue Notre-Dame
Montréal QC H8S 2C3
Canada
+15146133870
This is the mini size of the Muskie Munchies Triple Slurp series: Powder coated triple blades (#7) combined with tinsel make this one of the most user friendly inline spinners available on the market. These are great for beginners and veteran fisherman alike.
Thanks to their creative propeller design, the blades spin as soon as they hit the water and they don't stop, making them easy to use in the figure 8 even for first-time muskie fishermen. Built to last with solid beads, epoxied threads, and powder coated blades (see specs), these lures are perfect for serious musky and pike anglers.
Specifications:
Lure Weight: 2.0
Lure Length: 7.5
Features:
Blade: Size 7 Triple Propeller Blade
Skirt: Single Flashabou Skirts
Beads: Solid Brass Beads
Shaft: .051" Diameter
Hook: 5/0 Eagle Claw 774
Split Rings: Wolverine Tackle #6 "Super Rings"
Weight: 2 oz
Length: 7.5 in. (+3.5 in. with Flicker option)
The Muskie Munchies Mini Triple Slurp is a must-have bucktail lure for muskies and pikes. Its powder coated triple blades and tinsel create an irresistible combination that triggers the aggressive nature of these elusive fish. Whether you're a seasoned angler or just starting out, this inline spinner is designed to deliver exceptional performance and results.
With its unique propeller design, the blades start spinning as soon as they hit the water, attracting muskies and pikes from afar. The Mini Triple Slurp is specifically optimized for figure 8 techniques, allowing even first-time muskie fishermen to master this challenging move with ease.
When it comes to durability, the Mini Triple Slurp doesn't disappoint. It features solid beads, epoxied threads, and powder coated blades that can withstand the toughest conditions. This means you can trust this lure to endure countless thrilling fishing adventures without losing its effectiveness.
Enhance your chances of landing that trophy catch with the Muskie Munchies Mini Triple Slurp. Order yours today and experience the power and precision of this top-notch pike & musky lure.
...Read More >
- Blade: Size 7 Triple Propeller Blade
- Skirt: Single Flashabou Skirts
- Beads: Solid Brass Beads
- Shaft: .051" Diameter
- Hook: 5/0 Eagle Claw 774
- Split Rings: Wolverine Tackle #6 "Super Rings"
- Weight: 2 oz
- Length: 7.5 in. (+3.5 in. with Flicker option)
Color
Picture
Price
Stock
Add to cart button

Color

Jailbird


w/ Tickers


w/o Flicker


$29.00

Hurry up, just 1 on the floor.

$29.00




Hurry up, just 1 on the floor.

Color

Lemon Sour


w/ Tickers


w/ Flicker


$34.00

$34.00




Color

Halloween Candy


w/ Tickers


w/ Flicker


$34.00

$34.00




Color

Glow Firetiger


w/ Tickers


w/o Flicker


$29.00

Hurry up, just 1 on the floor.

$29.00




Hurry up, just 1 on the floor.

Color

Squid Ink Pasta


w/o Ticker


w/o Flicker


$28.00

Hurry up, just 1 on the floor.

$28.00




Hurry up, just 1 on the floor.

Color

Halloween Candy


w/o Ticker


w/o Flicker


$28.00

$28.00




Color

Halloween Candy


w/ Tickers


w/o Flicker


$29.00

Hurry up, just 1 on the floor.

$29.00




Hurry up, just 1 on the floor.

Color

Glow Firetiger


w/o Ticker


w/o Flicker


$28.00

Hurry up, just 1 on the floor.

$28.00




Hurry up, just 1 on the floor.

Color

Lemon Sour


w/o Ticker


w/o Flicker


$28.00

Hurry up, just 1 on the floor.

$28.00




Hurry up, just 1 on the floor.

Color

Black Licorice


w/ Tickers


w/ Flicker


$34.00

$34.00




Color

Lemon Sour


w/ Tickers


w/o Flicker


$29.00

Hurry up, just 1 on the floor.

$29.00




Hurry up, just 1 on the floor.

Color

Jailbird


w/o Ticker


w/o Flicker


$28.00

Hurry up, just 1 on the floor.

$28.00




Hurry up, just 1 on the floor.

Color

Glow Firetiger


w/ Tickers


w/ Flicker


$34.00

$34.00