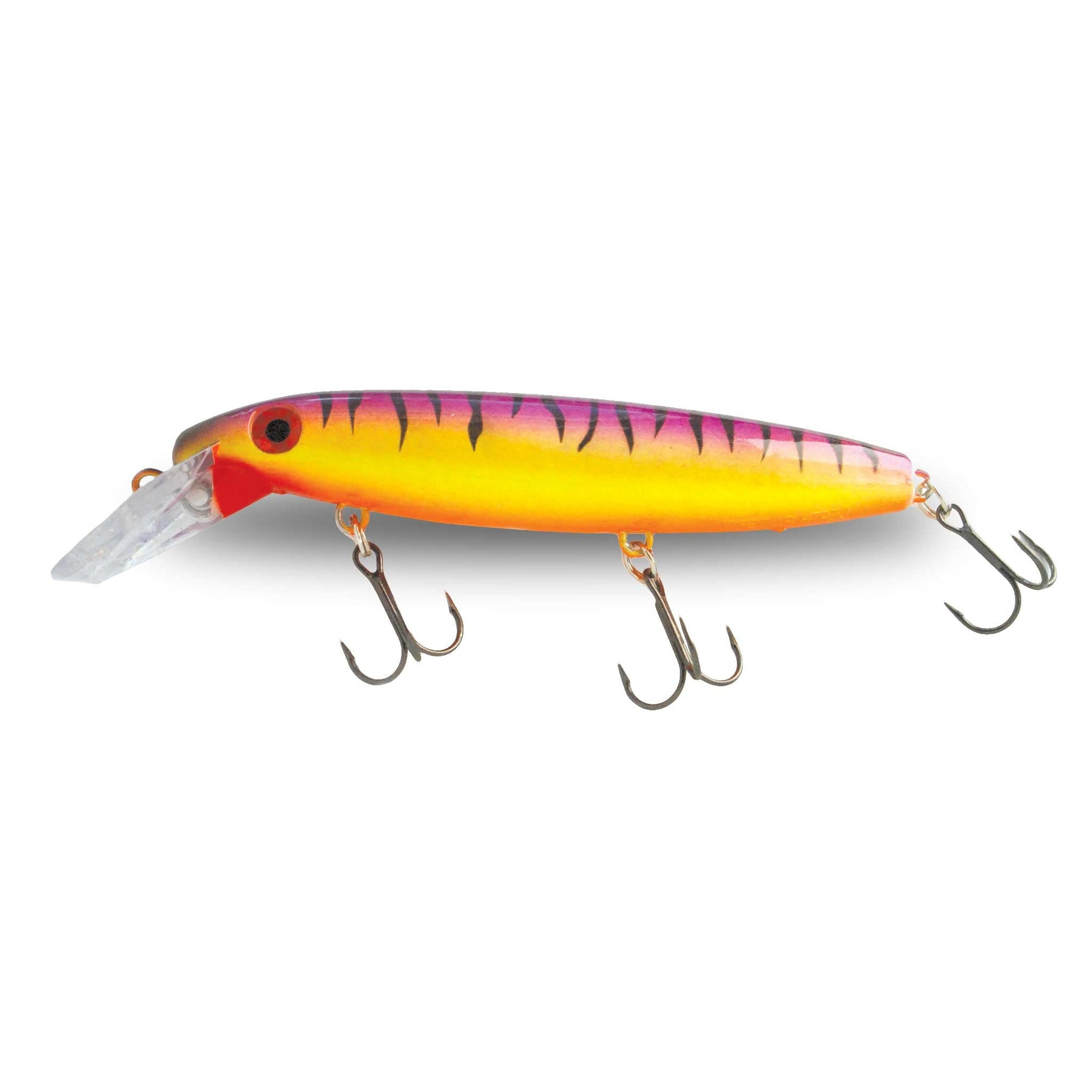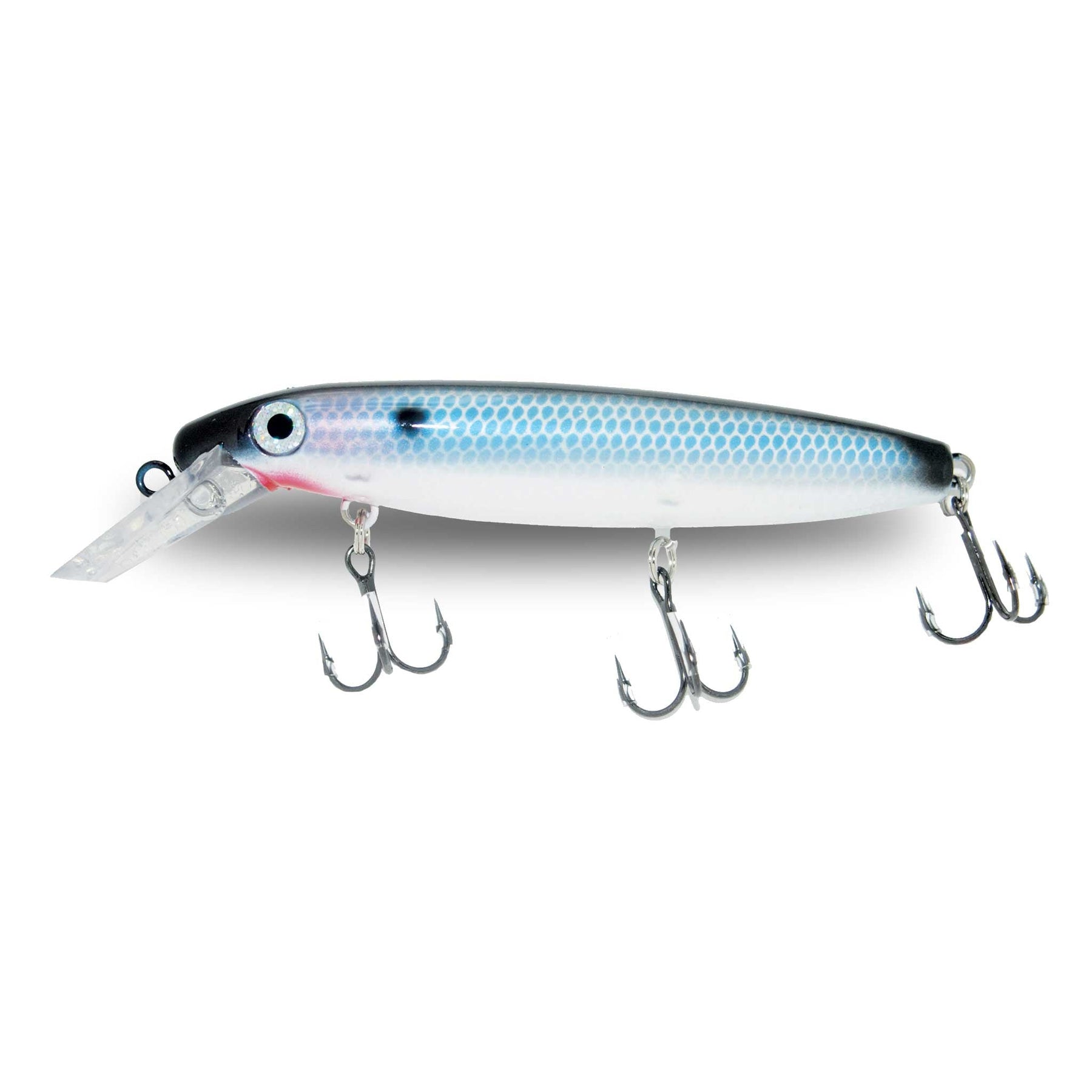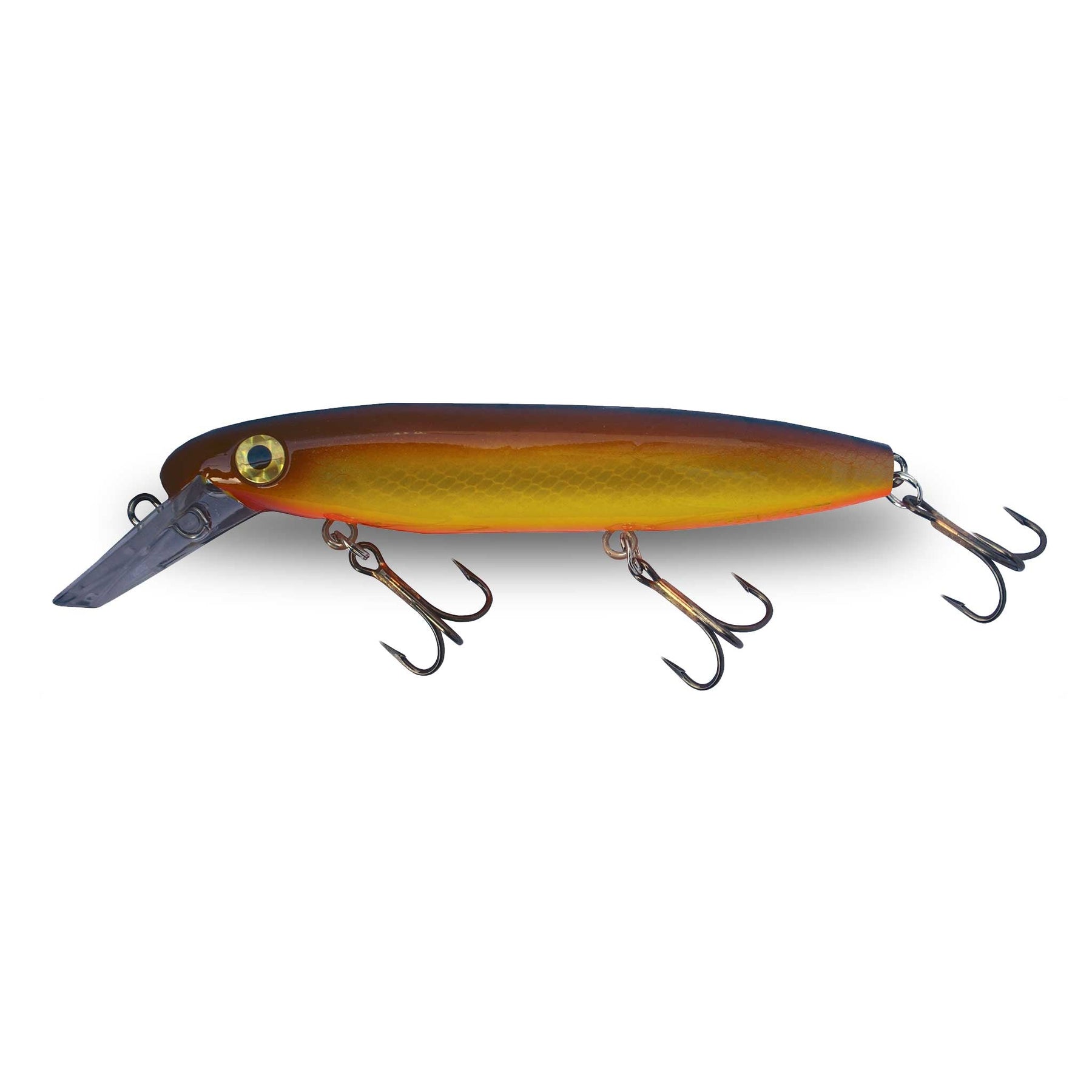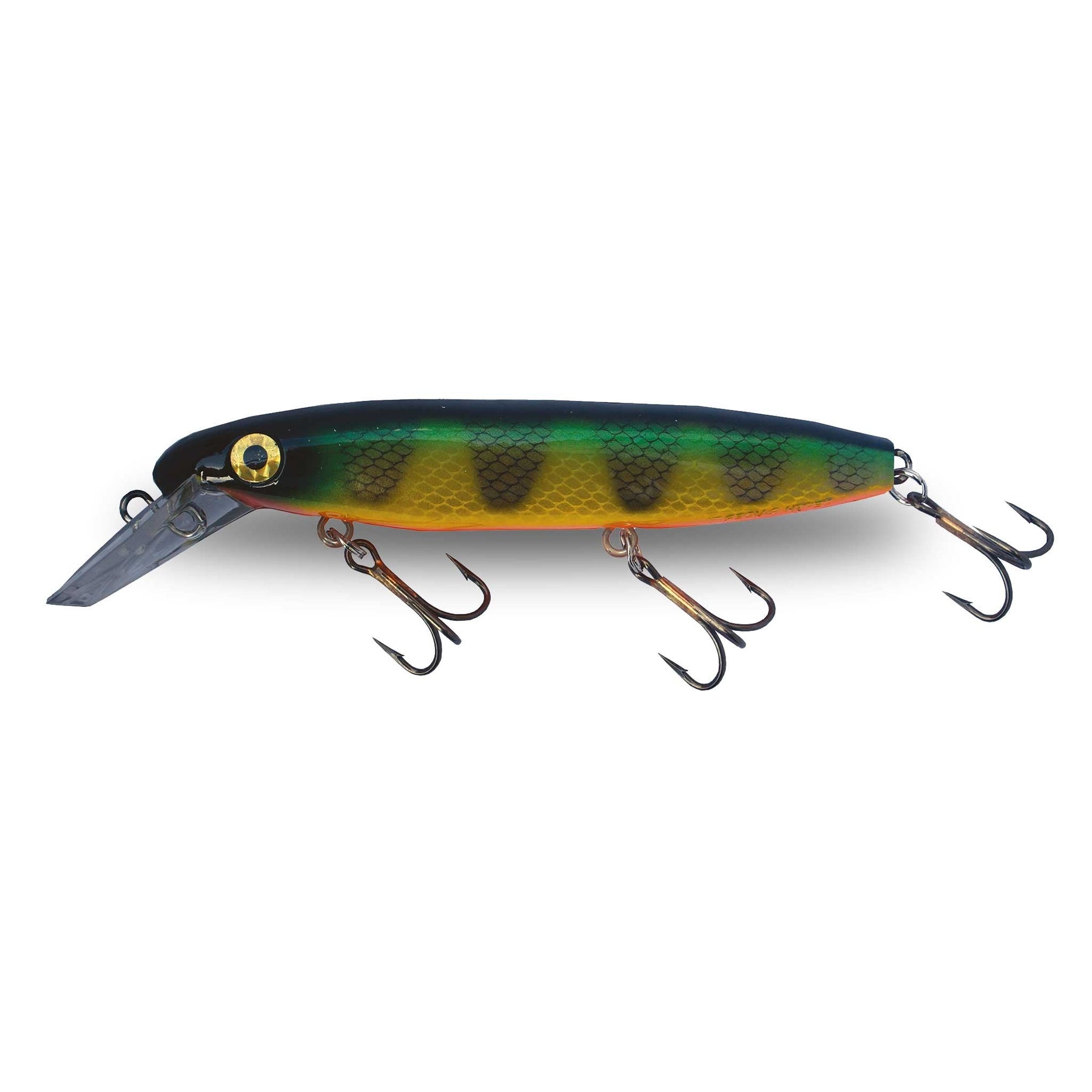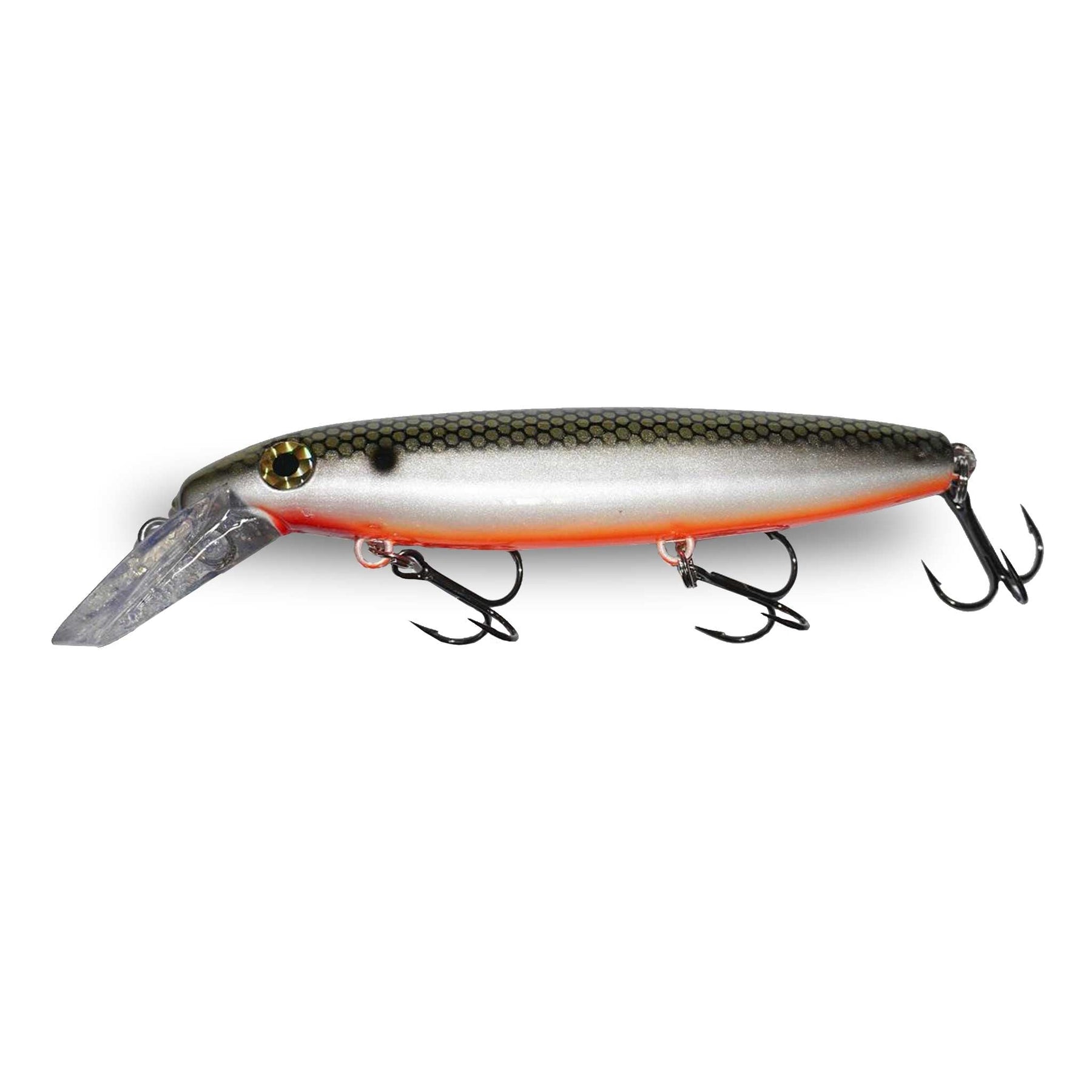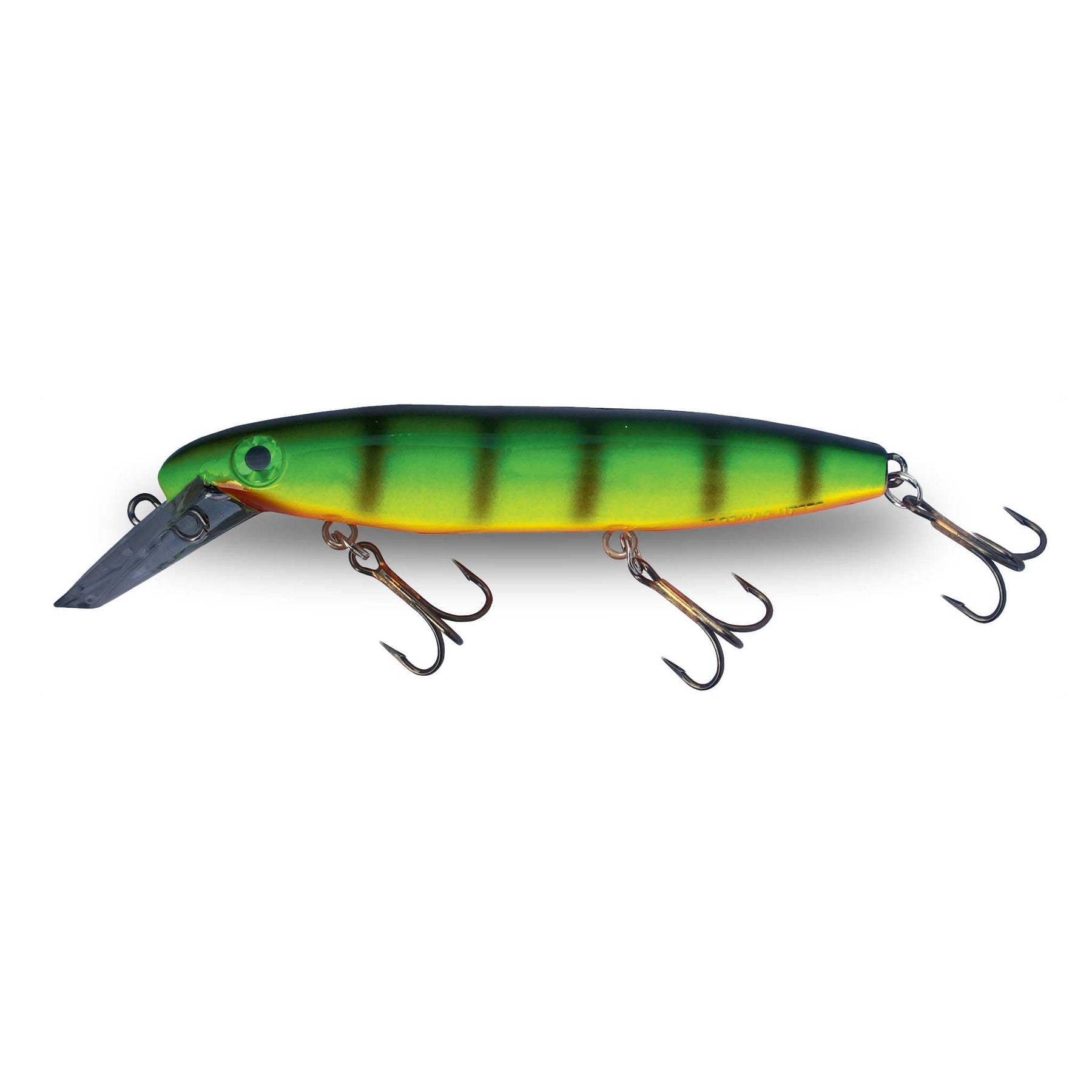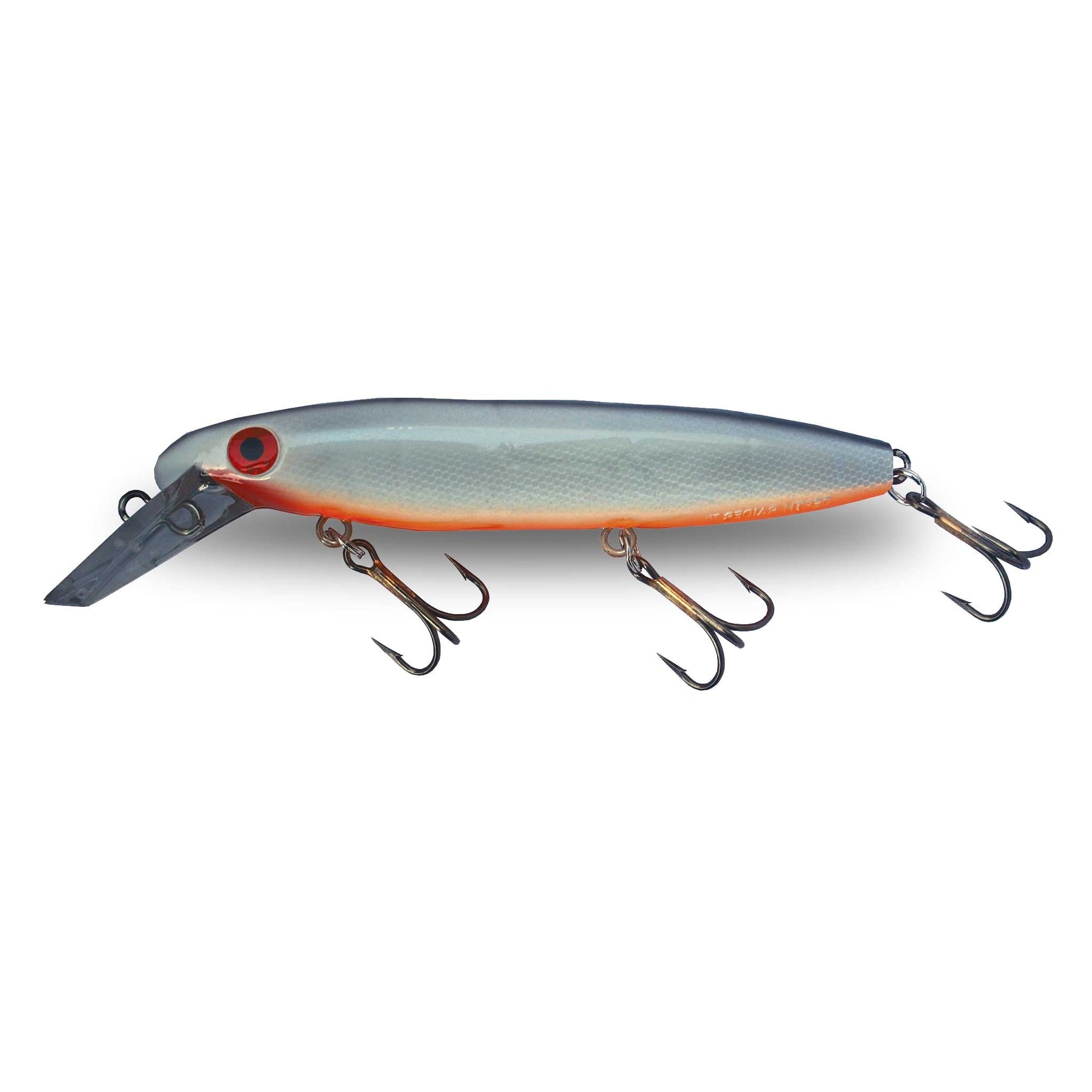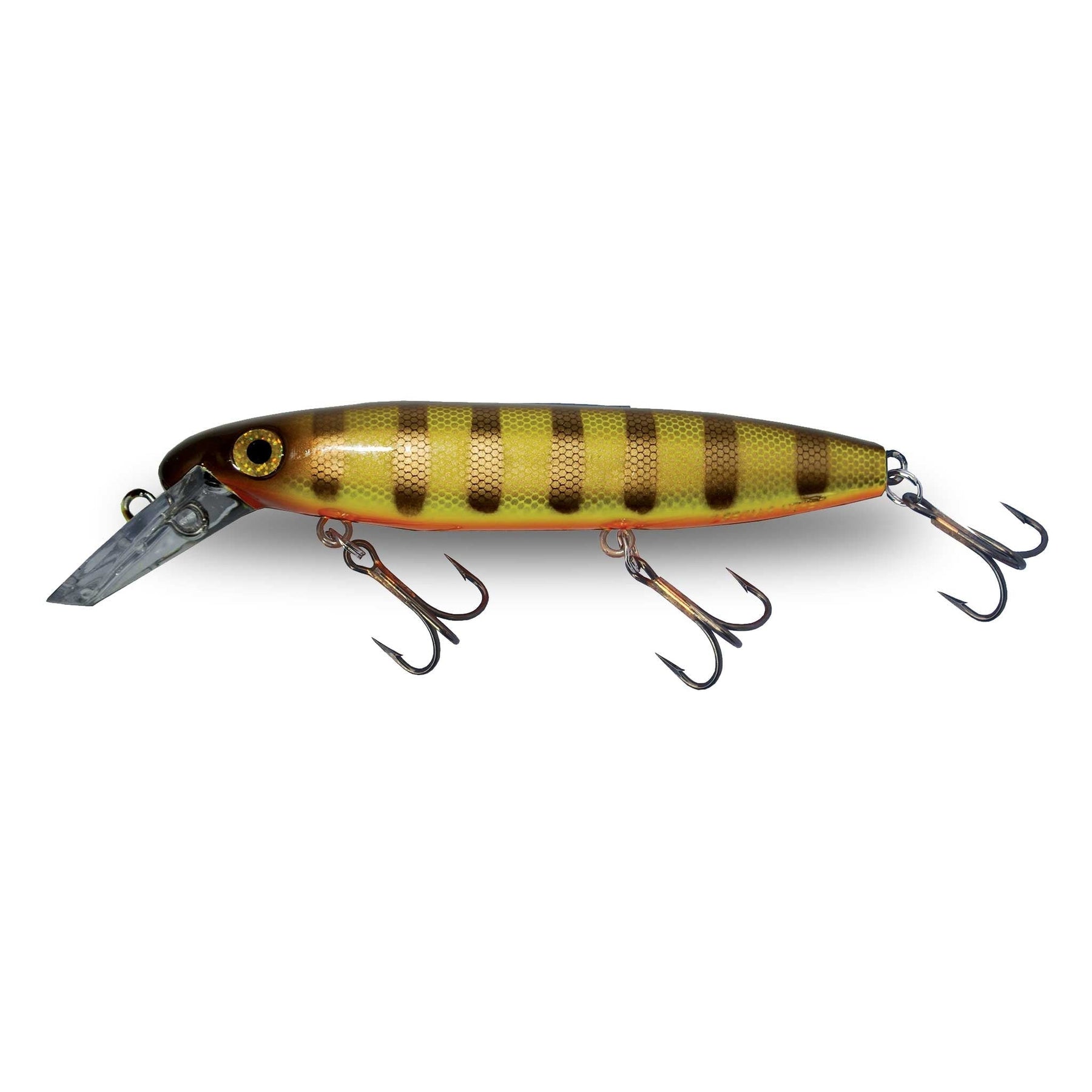 Joe Bucher Depth Raider Crankbait
Only 2 units left
Pickup available at EZOKO Pike & Musky shop
Usually ready in 4 hours
Joe Bucher Depth Raider Crankbait
Purple Tiger
EZOKO Pike & Musky shop
Pickup available, usually ready in 4 hours
1025 Rue Notre-Dame
Montréal QC H8S 2C3
Canada
+15146133870
The Joe Bucher Depth Raider is the ultimate crankbait for muskies, designed to tackle the toughest fishing conditions and lure in those elusive monsters. Whether you're casting or trolling, this versatile lure is your ticket to success.
With a weight of 2.4 oz and a length of 8.0 inches, the Depth Raider is built to withstand the aggression and power of muskies. It can cast down to about 13 feet and troll at depths of 20 feet or more, making it effective in both freshwater and saltwater environments.
Designed for Heavy Cover
This crankbait has been specifically engineered for fishing around heavy cover such as weeds, sunken timber, and rocks. Its streamlined profile allows it to glide through obstacles effortlessly while maintaining its irresistible action.
Tips for Maximum Effectiveness
Work with a High Rod Angle: Whether you're casting or trolling, always keep your rod at a high angle to optimize the Depth Raider's performance.
Create Slack Line: When the lure collides with cover, immediately drop the rod tip to create a momentary slack line. This allows the Depth Raider to float up backwards from snags.
Sudden Rip Forward: After freeing any remaining cover clinging to the lip or hooks, resume your retrieve or troll with a sudden rip forward of the rod tip for an enticing motion.
The Joe Bucher Depth Raider is a must-have in every serious musky angler's tackle box. Its durability, reliability, and specialized design make it a top choice for targeting trophy muskies. Don't miss out on this game-changing crankbait that will take your musky fishing adventures to the next level.
...Read More >
Lure length: 8.0 in.
Lure Weigth: 2.4 oz
Color
Picture
Price
Stock
Add to cart button

$26.00

$26.00




$26.00

$26.00




$26.00

$26.00




$26.00

$26.00




$26.00

$26.00




$26.00

$26.00




$26.00

$26.00




$26.00

$26.00




$26.00

$26.00




$26.00

$26.00



});