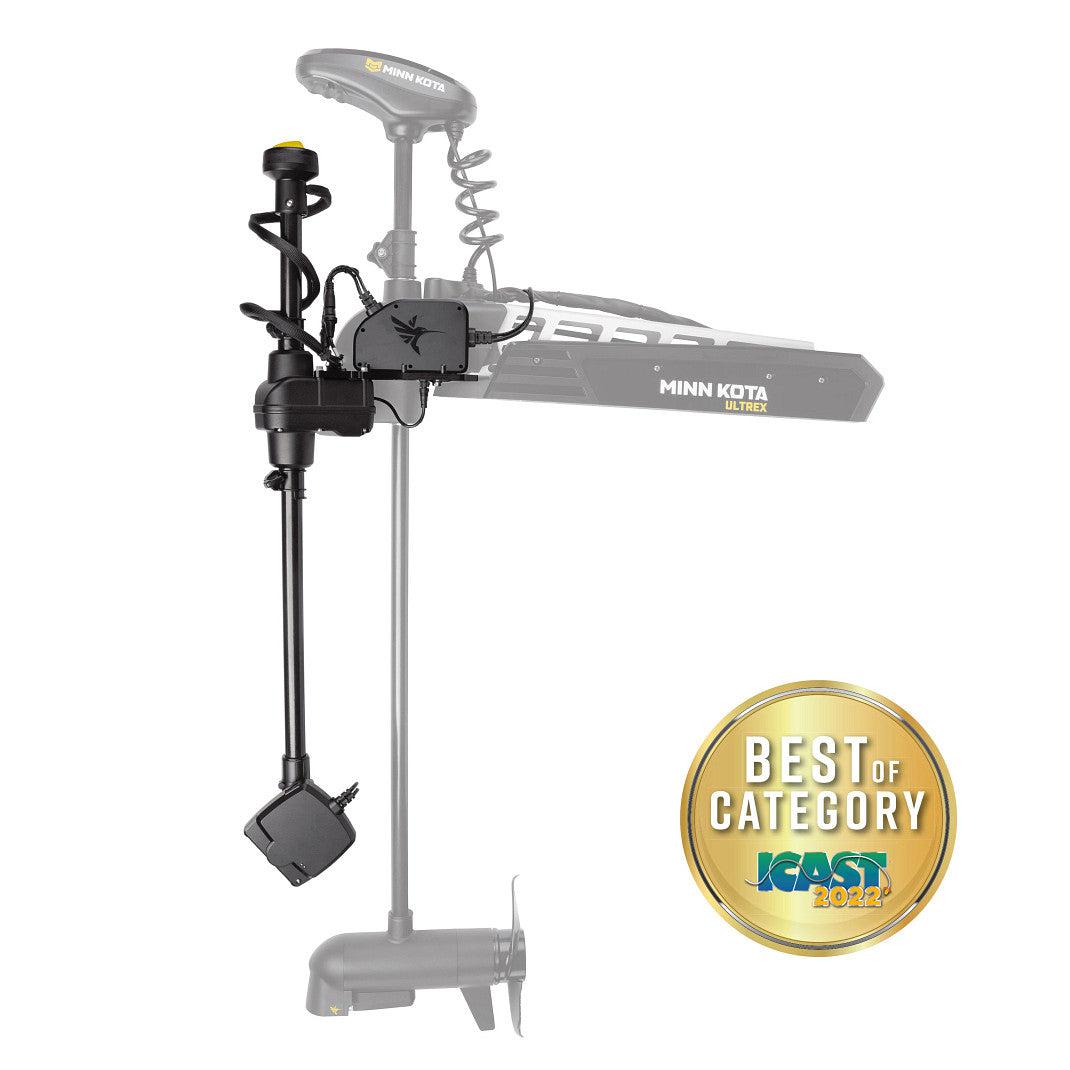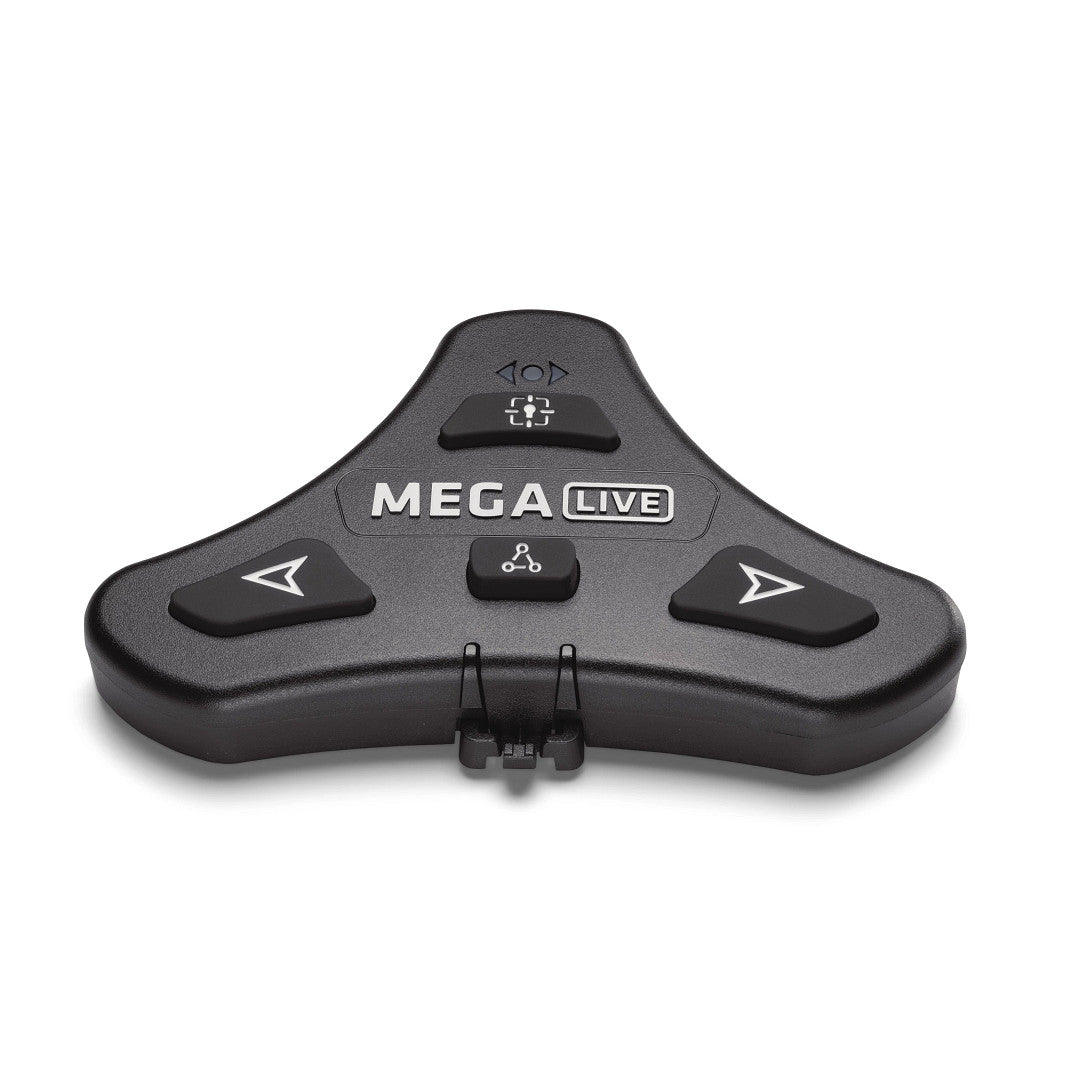 Humminbird MEGA Live Targetlock - Ultrex 45 52"
Oversized product: Extra shipping fees of 34.99 $ will apply. Please check our shipping policy.
In stock
Pickup available at EZOKO Pike & Musky shop
Usually ready in 4 hours
Humminbird MEGA Live Targetlock - Ultrex 45 52"
EZOKO Pike & Musky shop
Pickup available, usually ready in 4 hours
1025 Rue Notre-Dame
Montréal QC H8S 2C3
Canada
+15146133870
MEGA Live TargetLock™ is independently mounted from the trolling motor shaft and provides full use of the trolling motor, including Spot-Lock®, without sacrificing the sonar view. The TargetLock feature allows anglers to lock the MEGA Live beam in the direction of structure, so even when the boat moves, the MEGA Live view stays fixed in that direction. MEGA Live Imaging™ provides the most impressive live sonar on the water, allowing the angler to watch fish and structure in real-time, in their choice of views; Down, Forward and Landscape Modes. Engineered specifically for Minn Kota® Ultrex™ Trolling Motors to unlock exclusive features of the One-Boat Network® like TargetLock, MEGA Live Sweep (requires source for Heading), and Minn Kota Steer (requires motor with i-Pilot Link).
MEGA Live TargetLock is mounted independent of the trolling motor steering, which allows anglers full use of their trolling motor, including Spot-Lock, while having dedicated control of MEGA Live Imaging.
The TargetLock feature allows anglers to set a directional lock of the live sonar and it will keep itself oriented, so anglers never lose sight of the structure, even while the boat moves in the water.
MEGA Live TargetLock can be controlled, from the included MEGA LIVE foot pedal, the trolling motor foot pedal using the Minn Kota Steer feature (requires motor with i-Pilot Link), the Humminbird fish finder, or from an optional accessory hand remote.
The MEGA Live Sweep provides a constant 120 degree sweep out in front of the boat to help identify structure and fish while maintaining control of the trolling motor. (Requires AS GPS HS or Minn Kota Heading Sensor with Ultrex trolling Motor with i-Pilot link)
MEGA Live Imaging allows fish and structure to be seen in real-time, with no gaps in sonar coverage, powered by the unmatched detail and clarity of MEGA Imaging® throughout the entire sonar view.
Choose from multiple viewing modes; Forward Mode for partial coverage below the boat and out away from the boat, Down Mode for a full view below, and Landscape Mode for a wide, top-down view looking out and around the boat.
Connect MEGA Live Imaging to compatible Humminbird models via the included Ethernet cable. There is no external sonar box required for installation, allowing for the connection of optional sonar source like MEGA 360 Imaging® or Built-in MEGA Imaging® to the same control head.
Compatible Humminbird control heads: All APEX™️ models, All SOLIX®️ models, and HELIX®️ 8-12 G3N & HELIX 7-15 G4N models (Must be MEGA Side Imaging or MEGA Down Imaging model).
MEGA Live TargetLock is exclusively compatible with Minn Kota®️ Ultrex™️ - 45"& 52" trolling motors.
Includes: MEGA Live Imaging Transducer, MEGA Live Steering Assembly, Wireless Foot Pedal, Ultrex Mounting Kit and Hardware, 20' Ethernet Cable, and 10' Power Cable.
Trolling motor not included.
...Read More >
Sorry, there is no specs available yet for this product. Feel free to ping us with any questions related to the device.
Option
Price
Stock
Add to cart button

Humminbird MEGA Live Targetlock - Ultrex 45 52"


$3,078.00

In Stock: 2