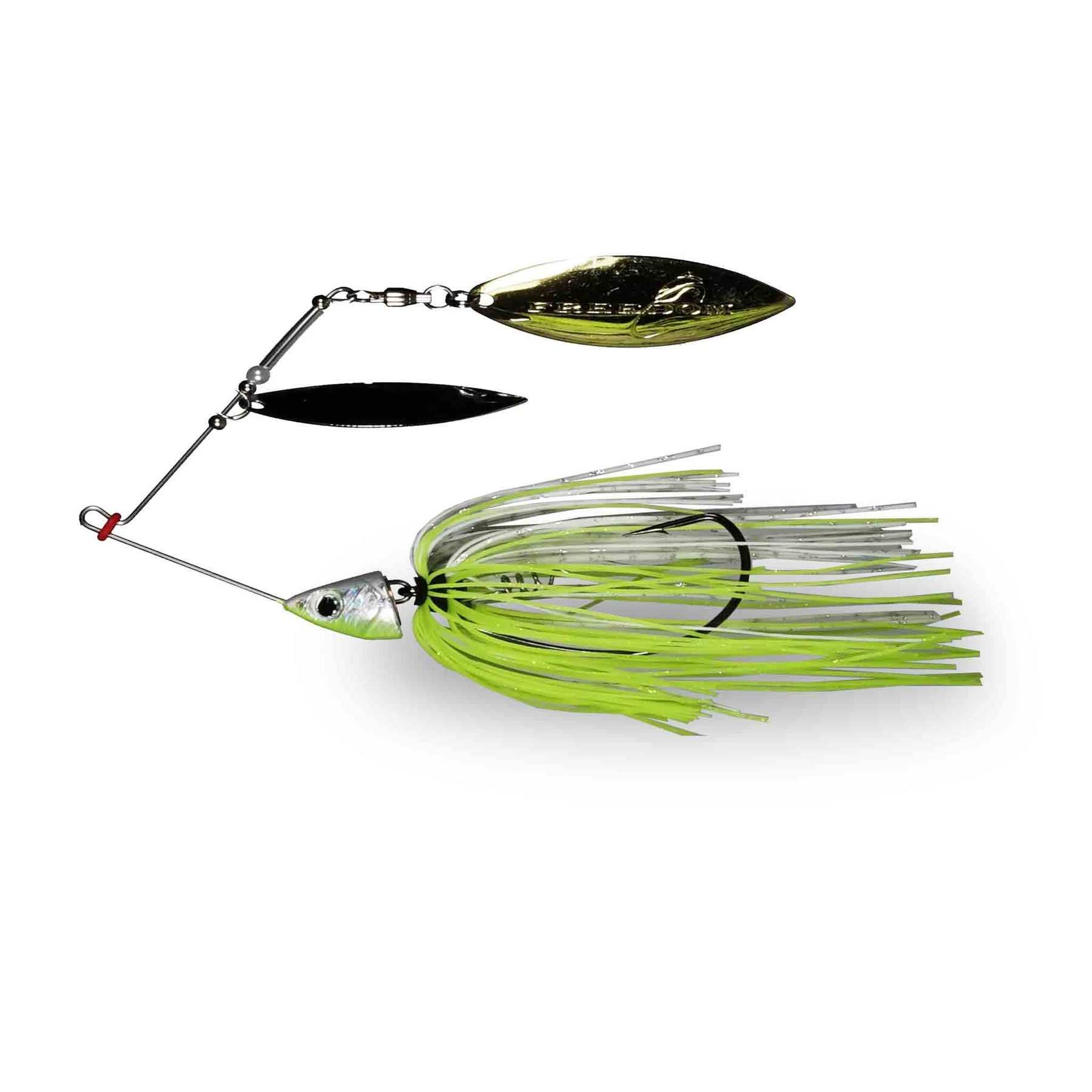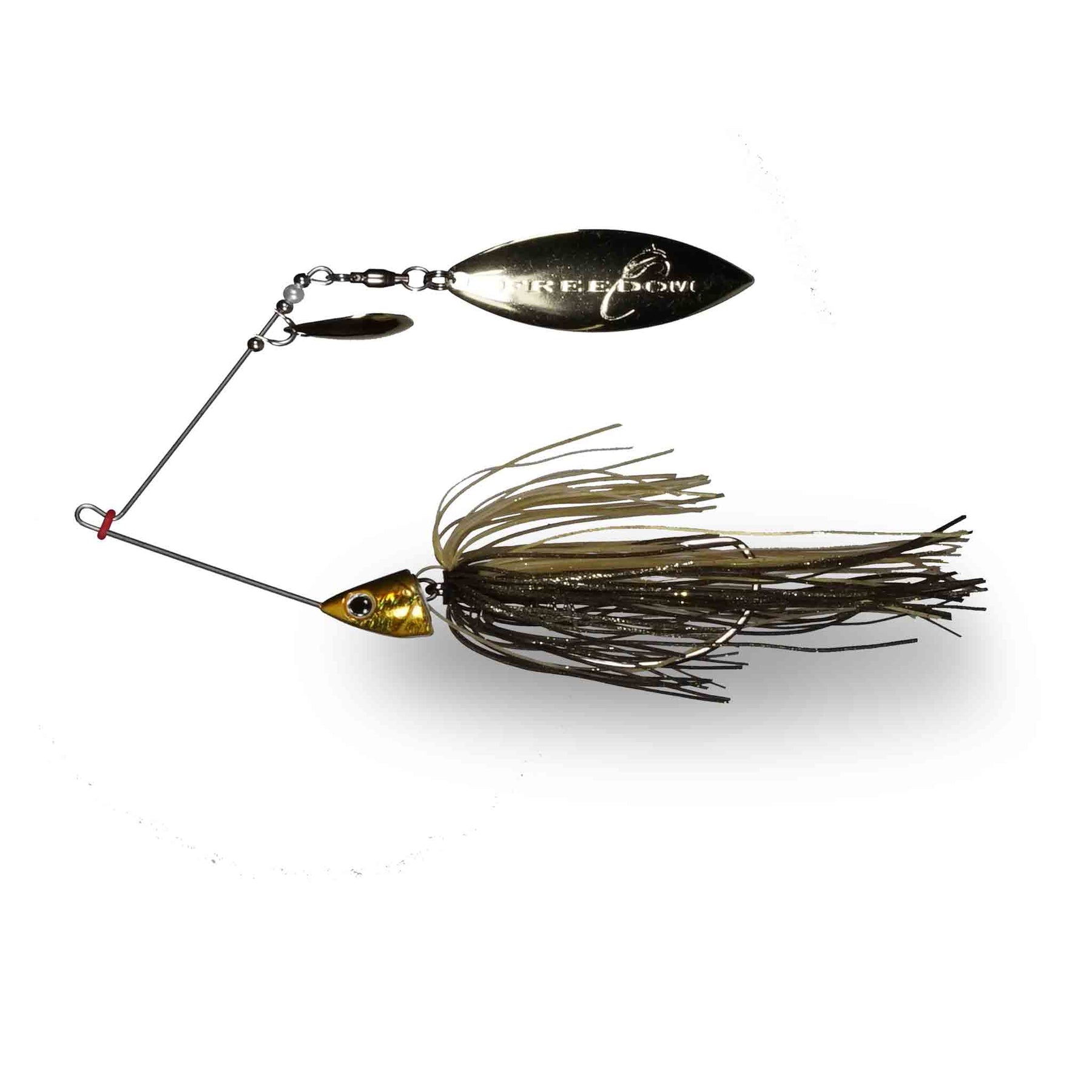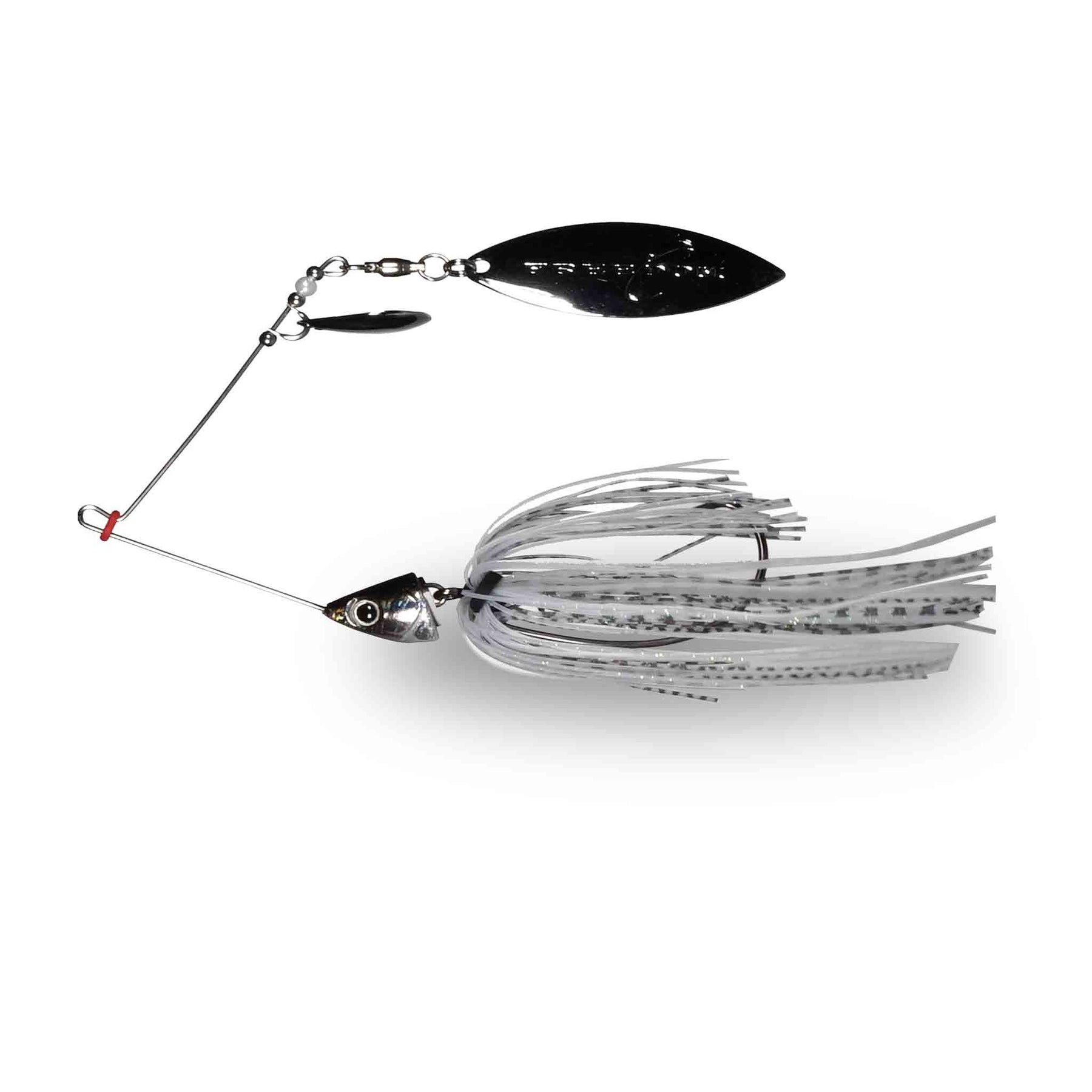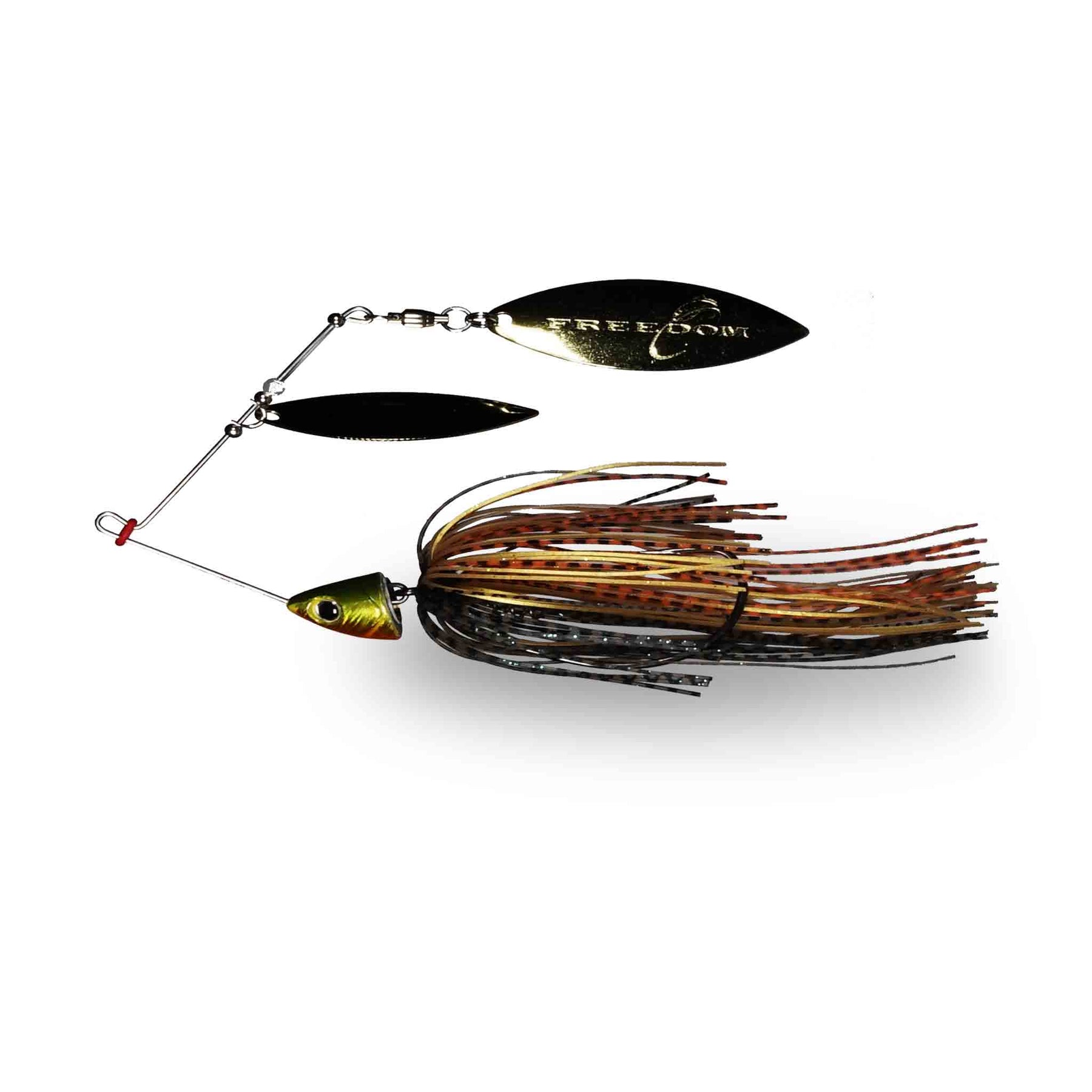 Freedom Tackle Colorado Willow Spinnerbait 1/2oz
Pickup currently unavailable at EZOKO Pike & Musky shop
Freedom Tackle Colorado Willow Spinnerbait 1/2oz
White / Chartreuse
EZOKO Pike & Musky shop
Pickup currently unavailable
1025 Rue Notre-Dame
Montréal QC H8S 2C3
Canada
+15146133870
Built using Freedom's revolutionary hybrid head design, the Freedom Live Action Spinnerbait is the ultimate weapon for serious musky and pike anglers. This Colorado Willow Spinnerbait 1/2oz combines a deadly combination of free-swinging action and vibrant flash to grab the attention of trophy fish.
The Perfect Spinnerbait for Pike Fishing
The Freedom Live Action Spinnerbait is specifically designed to entice pikes with its lifelike swimming presentation. The advanced interchangeable hook design ensures maximum movement, giving trailers a natural motion that drives pikes crazy. Say goodbye to retying your bait - this spinnerbait features a quick and easy hook release system that allows you to switch out trailers on the fly.
Unmatched Durability and Performance
The Freedom Live Action Spinnerbait is built to withstand the toughest battles with its premium components. Featuring a super bright Willow/Colorado blade combo, top-of-the-line swivel, and a spring lock trailer keeper, this spinnerbait delivers a highly attractive presentation that triggers strikes from even the most uninspired fish. Its hardened epoxy finish ensures long-lasting durability, making it your go-to lure season after season.
Master Spring Pike Fishing
With a weight of 0.5 oz, this Colorado Willow Spinnerbait is perfectly balanced for spring pike fishing. Its enticing flash and lifelike action make it irresistible to trophy-sized pikes lurking in musky-rich waters. Invest in this premium spinnerbait and experience the thrill of landing those elusive giants.
Why Choose Freedom Tackle?
Innovative Hybrid Head Design: The revolutionary head design maximizes movement and flash, attracting even the most finicky musky and pike.
Interchangeable Hook System: Easily switch out trailers without retying, saving you time and effort on the water.
Premium Components: From the super bright blade combo to the top-of-the-line swivel, every component is carefully chosen for optimal performance.
Hardened Epoxy Finish: Ensures long-lasting durability, so you can fish with confidence season after season.
Elevate your spring pike fishing game with the Freedom Live Action Spinnerbait. Designed by experts for serious anglers like you, this spinnerbait will become your go-to lure for landing trophy-sized pikes. Don't miss out on this essential piece of musky fishing gear!
...Read More >
Lure length: in.
Lure Weigth: 0.5 oz
});