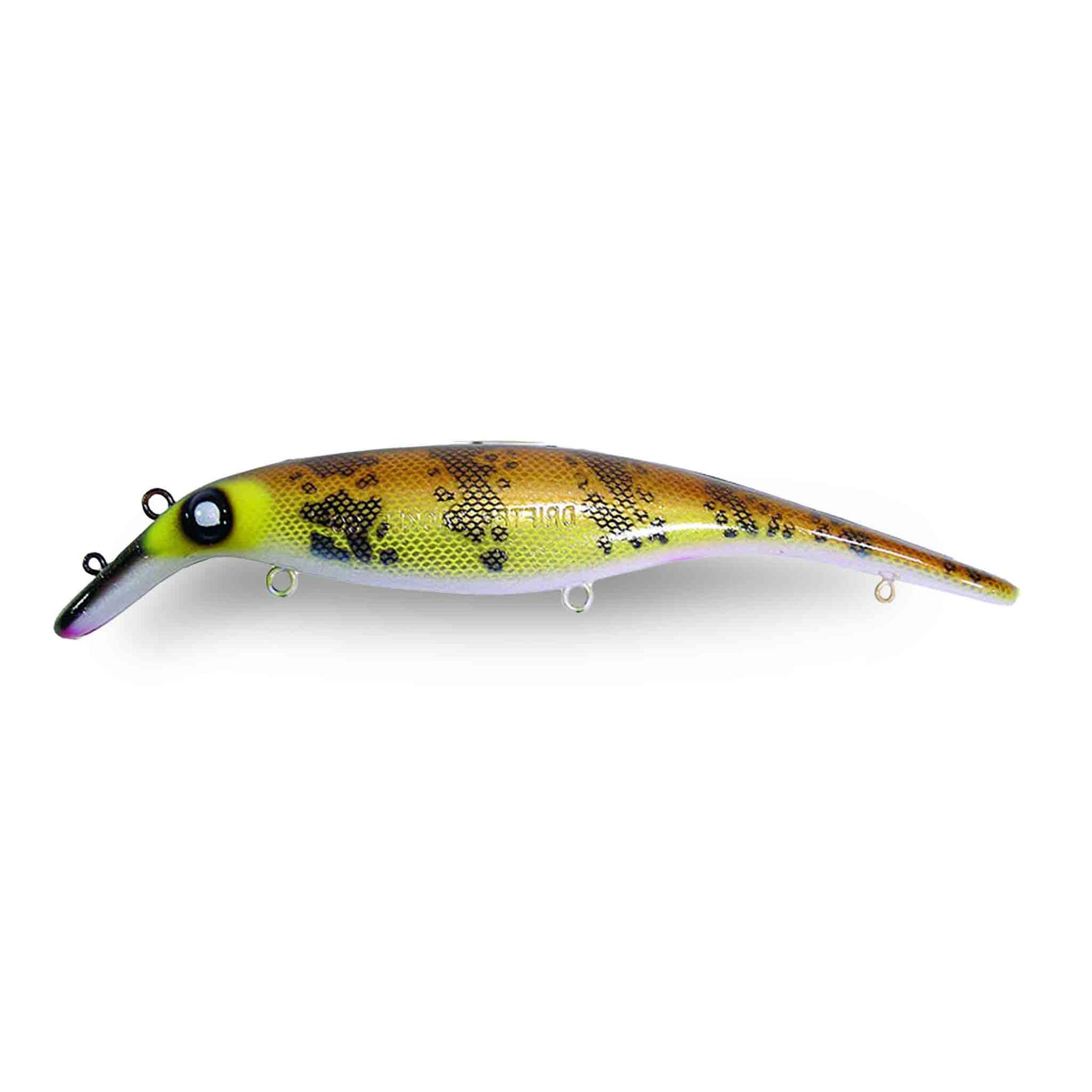 Drifter Tackle Believer Straight 13" Crankbait
Pickup currently unavailable at EZOKO Pike & Musky shop
Drifter Tackle Believer Straight 13" Crankbait
Carp
EZOKO Pike & Musky shop
Pickup currently unavailable
1025 Rue Notre-Dame
Montréal QC H8S 2C3
Canada
+15146133870
The Drifter Tackle Believer™ is not your ordinary fishing lure. It is a game-changer for serious musky and pike anglers who seek the thrill of chasing trophy fish. With its versatile design and unparalleled performance, the Believer Straight 13 Crankbait is a must-have in your tackle box.
Unleash the Power of Constructive Chaos
The Believer Straight 13 is designed to create "constructive chaos" in the water, triggering strikes from even the most elusive predators. Its unique shape and design, combined with a deep and shallow eyelet, allow you to fish it from the surface or down to depths of up to 20 feet.
Built to Last, Built for Success
This crankbait is built tough to withstand the aggressive nature of muskies. Crafted with precision and attention to detail, it features a durable construction that can handle any fishing conditions. Whether you're casting into rocks, timber, or heavy cover, the Believer Straight 13 can take on the challenge.
Record Catches Speak for Themselves
For over 25 years, the Drifter Tackle Believer has consistently produced record catches for anglers worldwide. Its unique and erratic action has proven irresistible to trophy predators who have seen it all. Don't miss out on your chance to join the ranks of successful anglers who trust in the power of the Believer.
The Ultimate Weapon in Your Tackle Box
With a weight of 9.0 oz and a length of 13.0 inches, this crankbait is optimized for musky trolling. Its size and weight make it an ideal choice for targeting these powerful fish. Increase your chances of a successful catch and add the Believer Straight 13 Crankbait to your arsenal.
Product Specifications:
Lure weight: 9.0 oz
Lure Length: 13.0 in.
Experience the thrill of musky fishing like never before. Get your hands on the Drifter Tackle Believer Straight 13 Crankbait and take your angling skills to new heights!
...Read More >
Lure length: 13.0 in.
Lure Weigth: 9.0 oz
});