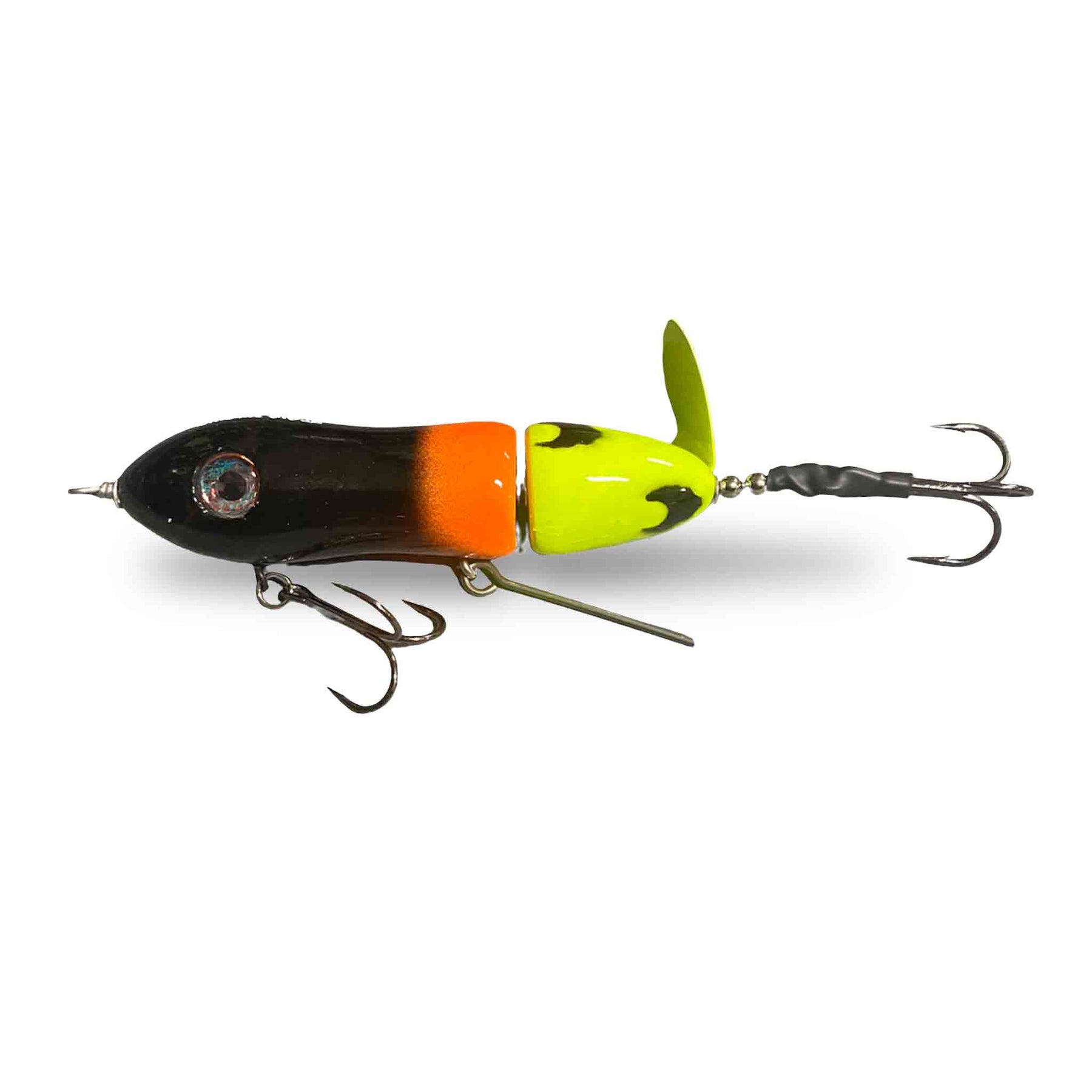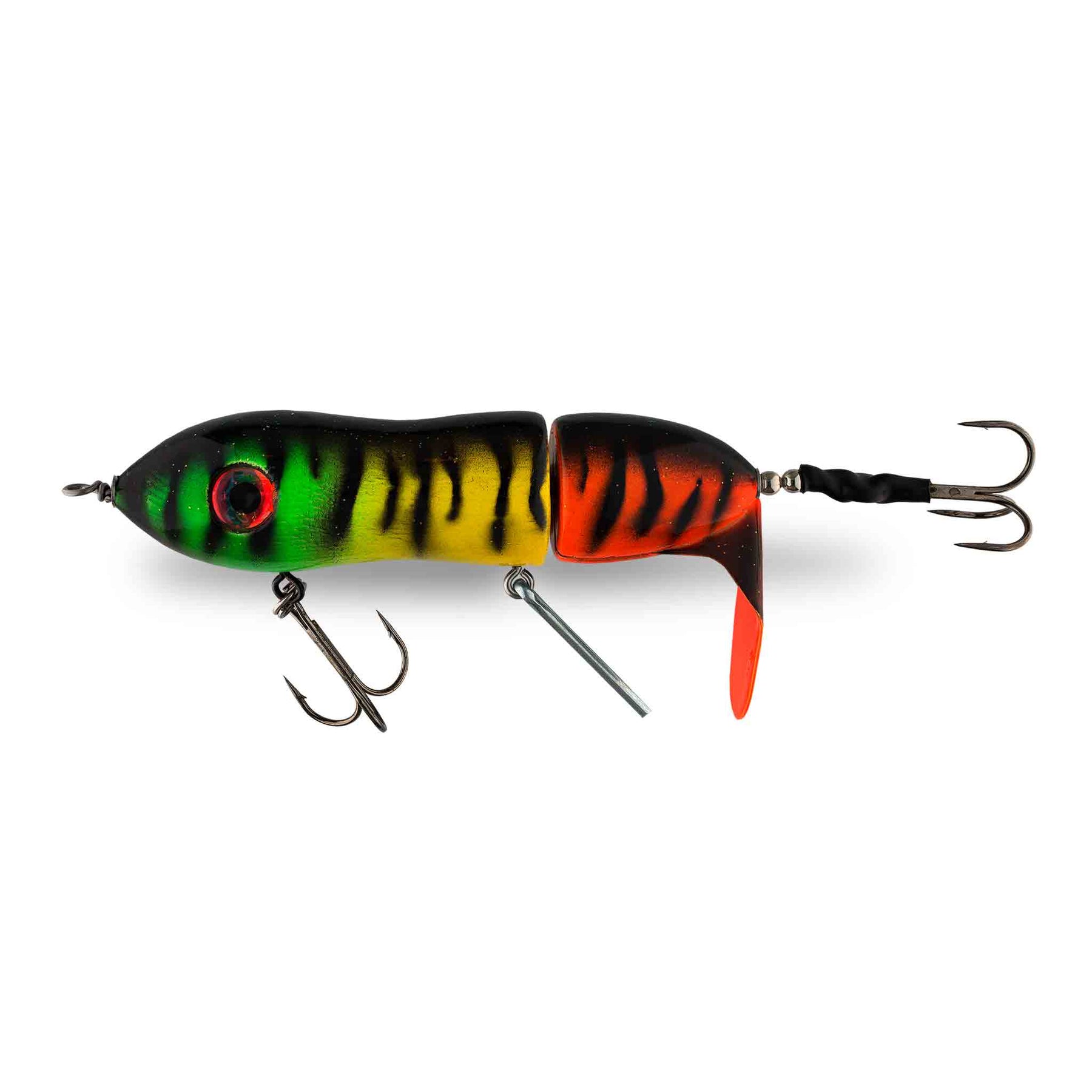 Big Mama Twis'td Sis'tr Clicker Propbait
Pickup currently unavailable at EZOKO Pike & Musky shop
Big Mama Twis'td Sis'tr Clicker Propbait
Charged Cisco
EZOKO Pike & Musky shop
Pickup currently unavailable
1025 Rue Notre-Dame
Montréal QC H8S 2C3
Canada
+15146133870
The Big Mama Twis'td Sis'tr Clicker Propbait from Chaos Tackle is a must-have for serious musky and pike anglers. This propbait is designed to attract the attention of these aggressive predators with its distinctive slow rotation and deep plops, enhanced by the addition of a metallic clicking pin. From day one, the Twis'td Sis'tr Clicker has proven to be a top producer, earning a well-deserved reputation for producing huge fish.
Crafted by hand out of cedar, this propbait features a durable thru wire construction that ensures its longevity even in the toughest conditions. The swiveled front hook and stainless steel pin attachment provide added durability and strength. The stainless steel blade can be easily tuned and stays tuned, ensuring optimal performance every time you cast. Plus, the shrink tubed back hook holds it in the perfect hooking position for maximum effectiveness.
The Big Mama Twis'td Sis'tr Clicker Propbait comes standard with a premium black trident treble hook (#3/0) on the front and a #4/0 on the back, ensuring solid hooksets when those monster muskies or pikes strike.

Product Details:
Lure weight: 3.0 oz
Lure Length: 6.0 in.
Elevate your fishing game with this high-quality propbait specifically designed for muskies and pikes. Whether you're an intermediate angler looking to step up your game or an experienced pro seeking reliable gear, the Big Mama Twis'td Sis'tr Clicker Propbait is sure to exceed your expectations.
...Read More >
Lure length: 6.0 in.
Lure Weigth: 3.0 oz
Color
Picture
Price
Stock
Add to cart button

$33.00

$33.00




$33.00

$33.00




$33.00

$33.00




$33.00

$33.00




$33.00

$33.00



});