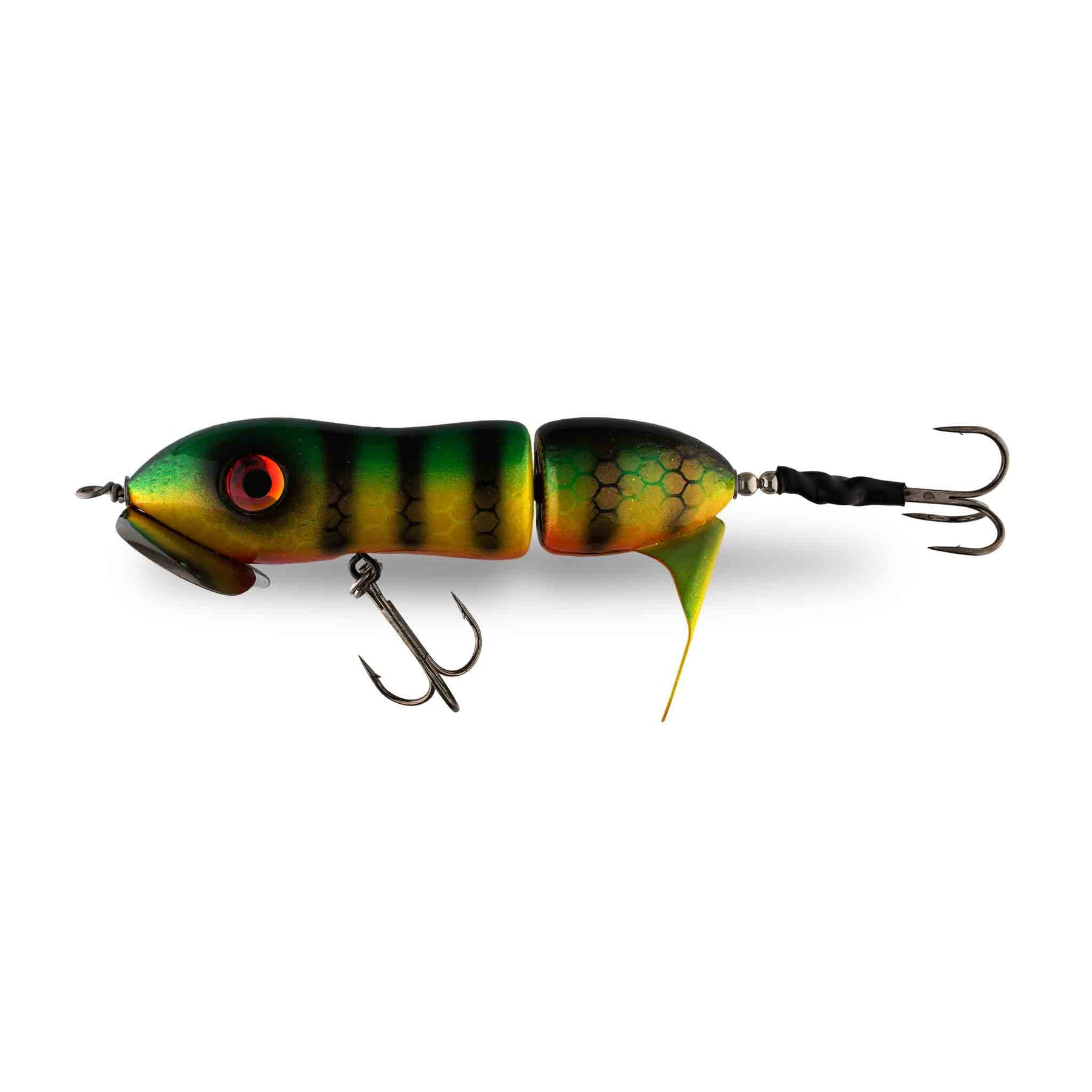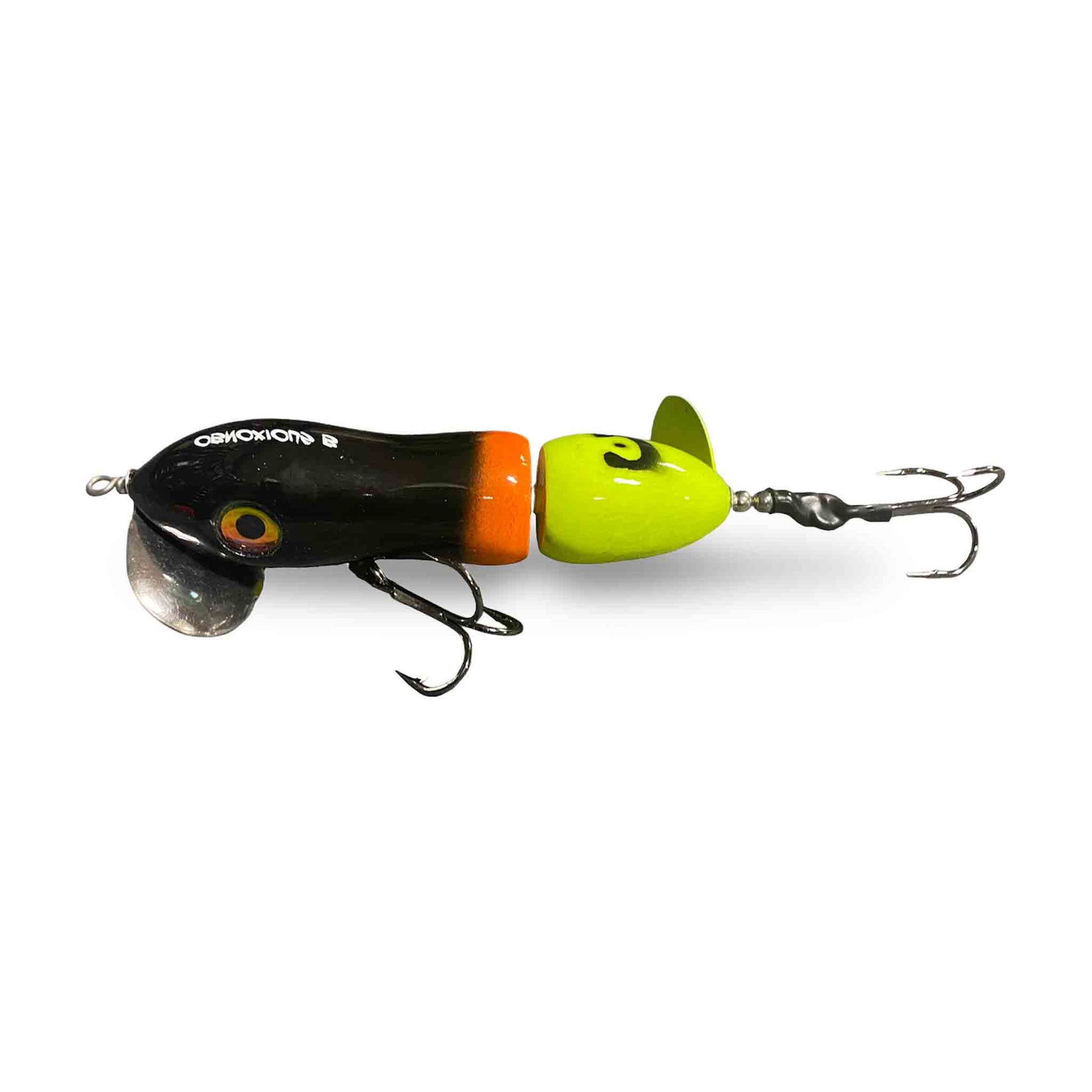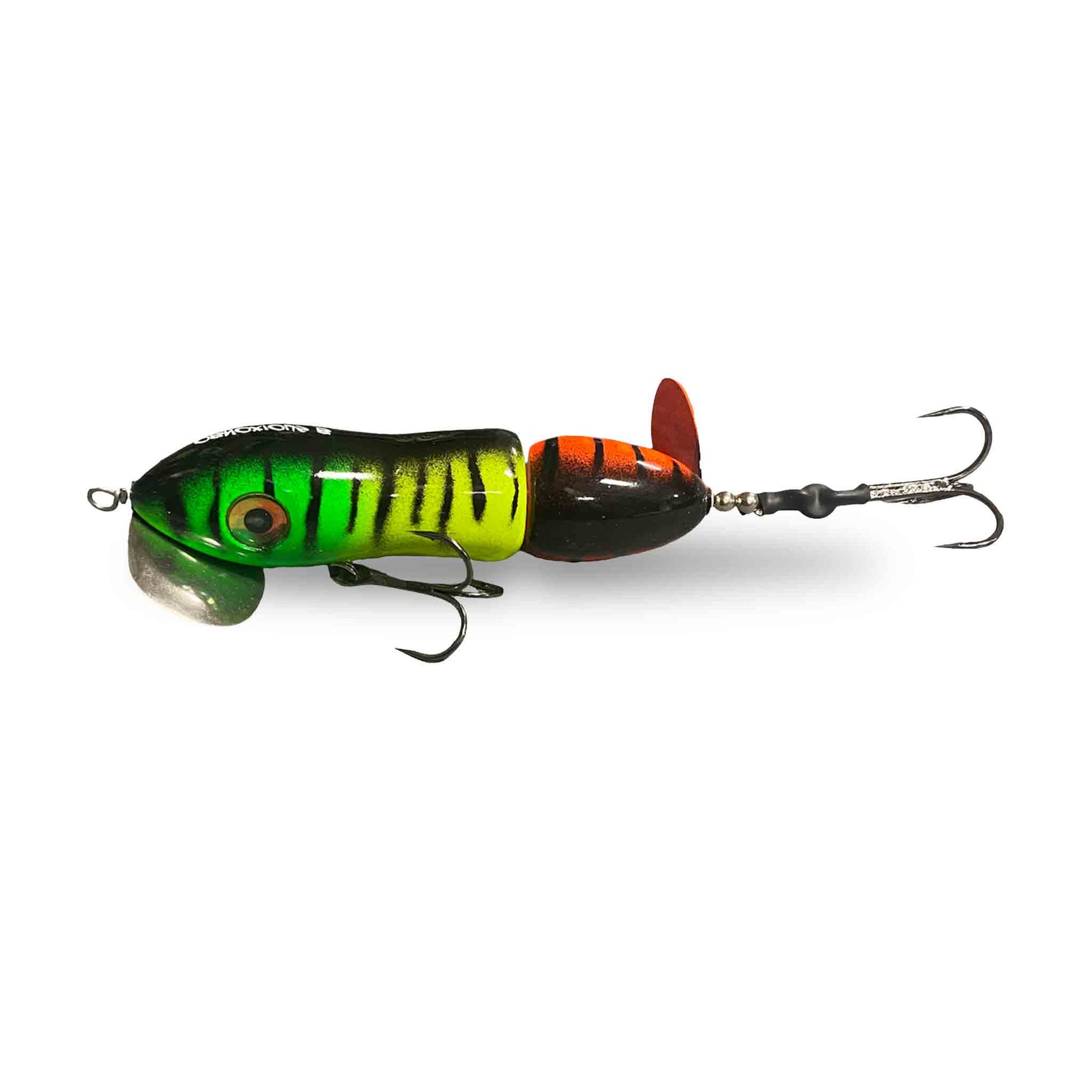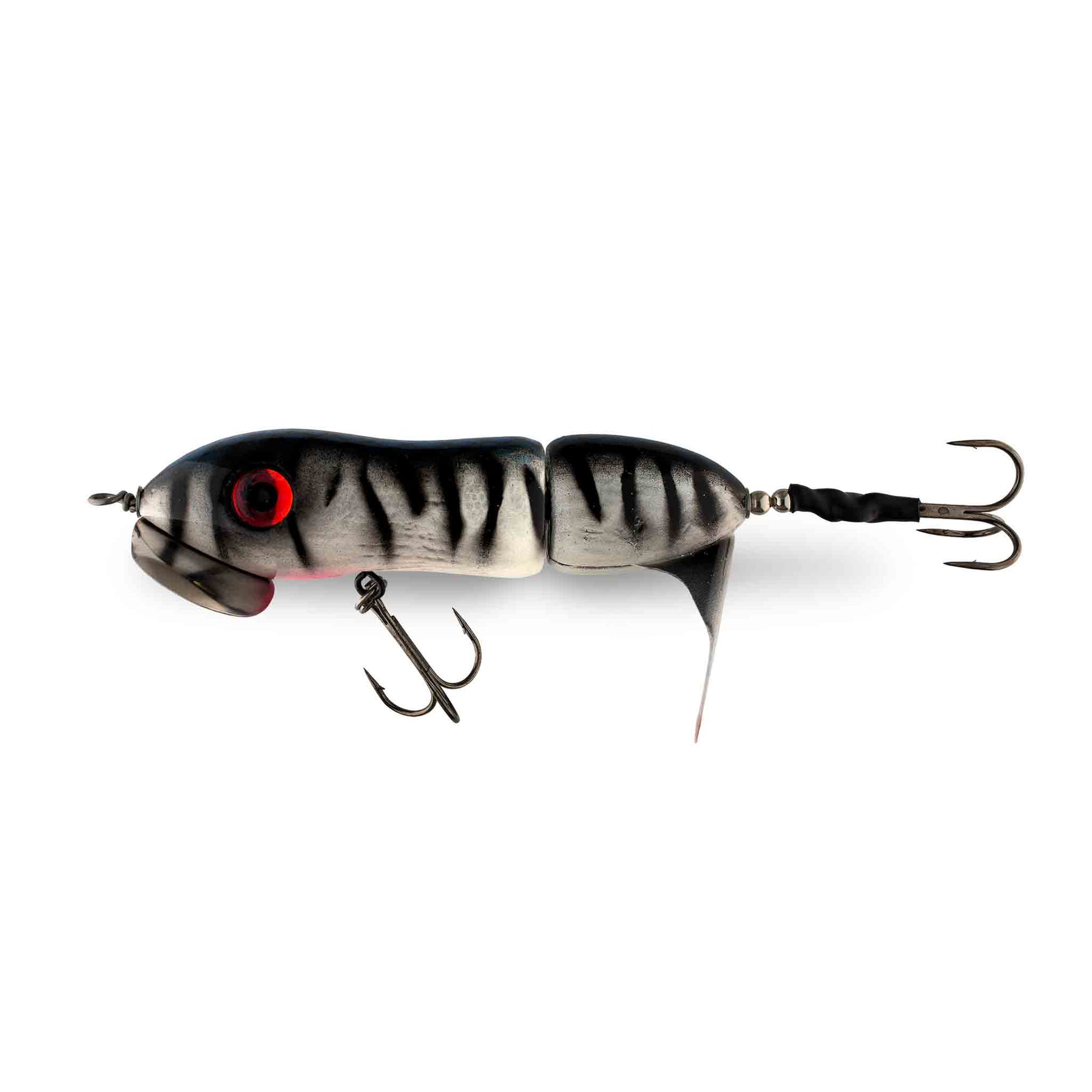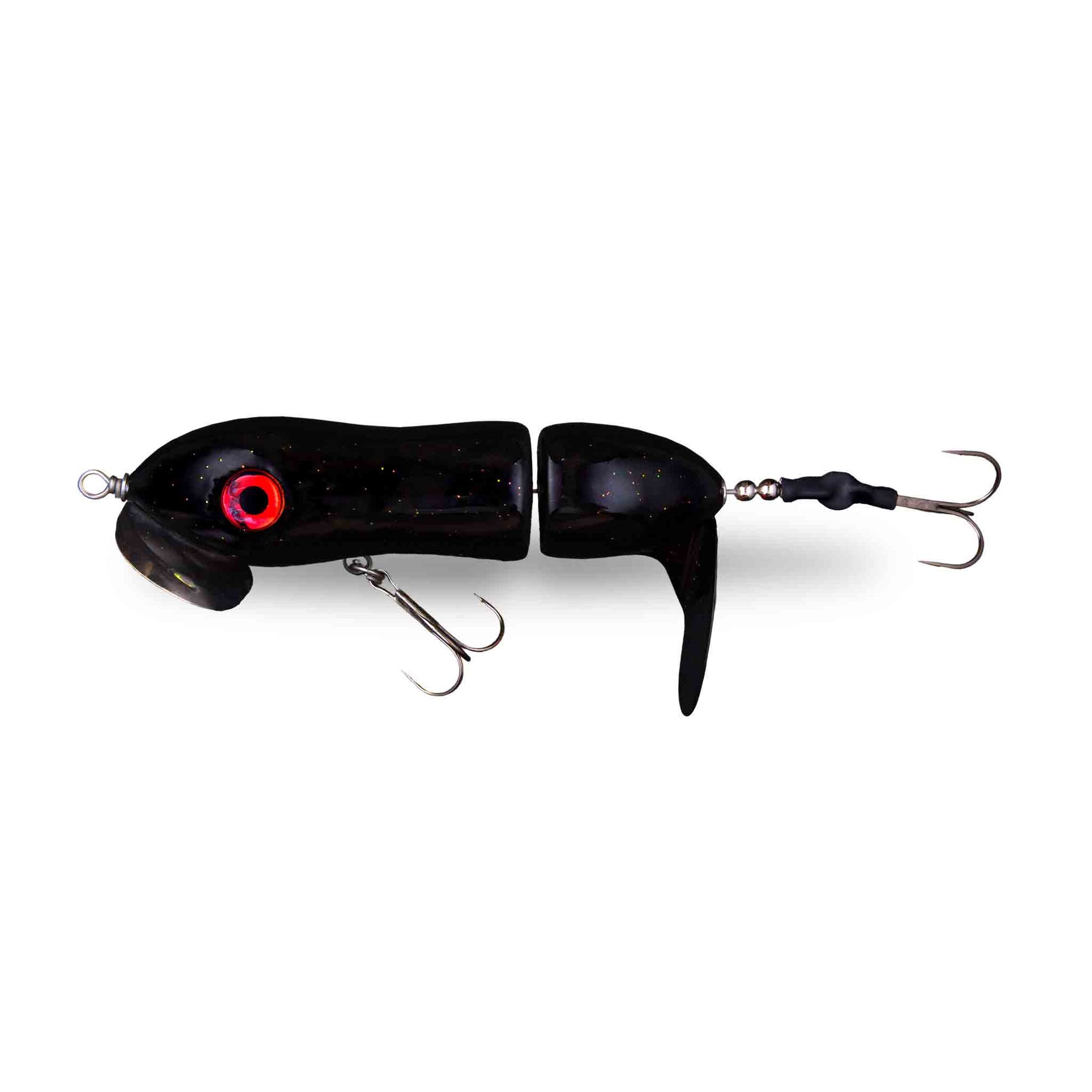 Big Mama Obnoxious "B" Propbait
Pickup currently unavailable at EZOKO Pike & Musky shop
Big Mama Obnoxious "B" Propbait
Round Lake Perch
EZOKO Pike & Musky shop
Pickup currently unavailable
1025 Rue Notre-Dame
Montréal QC H8S 2C3
Canada
+15146133870
Experience the power and performance of the Big Mama Obnoxious "B" Propbait from Chaos Tackle. Designed for serious musky and pike anglers, this propbait is a game-changer when it comes to targeting trophy fish. With its unique front lip and tail blade movement, the Big Mama Obnoxious "B" delivers an obnoxious presentation that attracts huge fish and provokes aggressive strikes.
Crafted with meticulous attention to detail, this propbait features hand-made construction using high-quality cedar. The durable thru-wire construction ensures maximum strength and durability, making it ideal for battling powerful muskies and pikes. The swiveled front hook provides enhanced action, while the stainless steel blades on both ends add flash and vibration to entice even the most stubborn predators.
Key Features:
Lure weight: 3.3 oz
Lure Length: 6.0 in.
Front lip creates distinctive side-to-side movement
Tail blade adds extra flash and vibration
#3/0 Premium Black Trident Treble Hook on the front
#4/0 hook on the back for optimal hooking position
Durable thru-wire construction for maximum strength
Hand-made with premium cedar for superior quality
The Big Mama Obnoxious "B" Propbait is designed to mimic the natural movements of prey fish, triggering a predator's instinct to strike. Whether you're fishing in musky-rich waters or targeting trophy pikes, this propbait is a must-have in your tackle box.
Elevate your fishing game with the Big Mama Obnoxious "B" Propbait. Order now and experience the thrill of landing that elusive trophy fish!
...Read More >
Lure length: 6.0 in.
Lure Weigth: 3.3 oz
Color
Picture
Price
Stock
Add to cart button

$46.00

$46.00




$46.00

$46.00




$46.00

$46.00




$46.00

$46.00




$46.00

$46.00



});